Let's Get To THE HOUSE OF THE MOUSE
Disney World Airport Transportation Guide
Wondering what's the best Disney World Airport Transportation option for you? You've to the right place! The guide below will outline all your options on how to get from the airport to Walt Disney World!
Options, We've Got Tons of Options
Embark on your journey to Walt Disney World with ease! Discover the perfect travel option to suit your travel style.
Are you ready to start your journey from Orlando International Airport (MCO) to Walt Disney World (WDW)? Let's dive into the exciting transportation options available, from Mears Connect and rideshares to driving yourself or a luxurious private ride. Here's your Disney World airport transportation guide!
Your Magical Shuttle Service
Mears Connect driven by, Sunshine Flyer
Standard Service: Think of this as your friendly neighborhood bus, but with a sprinkle of Disney magic! It's a shared ride, so you'll get to meet fellow Disney vacationers along the way. A little wait at the airport, a few stops at other hotels, and voilà – you're at your Disney resort! Prices are pretty sweet too, ranging from $16-21 for adults and $12-15 for the kiddos (3-9 years) per one-way trip. Little ones under two ride for free!
Express Service: Want to feel like Disney royalty? This is your go-to! Minimal wait, a ride straight to your hotel, no stops. It's like having your own fairy godmother on wheels. This exclusive ride costs $250 for up to four passengers (round trip), with extra buddies at $55 each.
Your Own Set of Wheels
Rent a Car
Feeling adventurous? Rent a car right at MCO. Choose from big names like Alamo, Avis, Budget, and more. Or, explore off-site options with a quick shuttle ride. Remember to consider parking fees and your travel plans around Florida when picking your ride.
Travel in Style
Town Car or Limo Service
Want to kickstart your Disney experience with a touch of luxury? Book a Town Car or Limo! Customize your ride with car seats, snacks, and even pit stops. Services like Happy Limo and Tiffany Town Car are ready to make your journey special. Rates vary, so pick what suits your style and budget.

The Classic Choice
Taxi
Good old yellow cabs are still around to whisk you away to your Disney dream. Easy to find at the airport or just a call away from your hotel. Mears, the same folks behind the magical shuttle services, also operate many taxis in the area.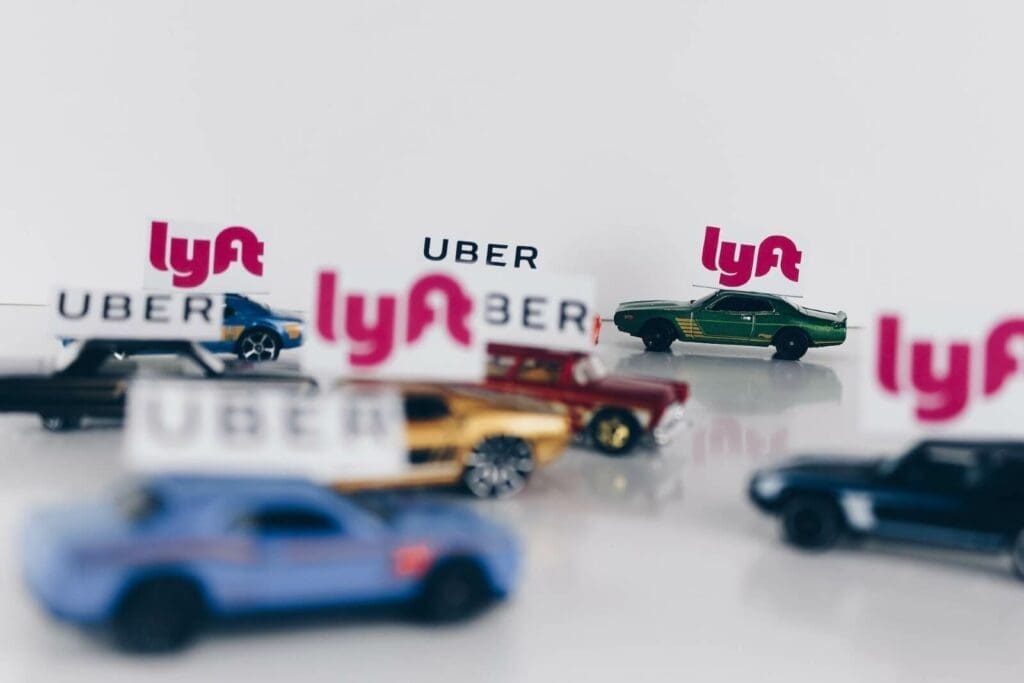 Quick and Convenient
Ride Share
Uber or Lyft? Both are great choices for a quick hop to your hotel or around the Disney parks. Just download the app and you're set. If you need special accommodations like wheelchair access, consider booking a shuttle or limo for peace of mind. Prices can vary based on demand and time of day, but on average it's about $40 each way for a standard car.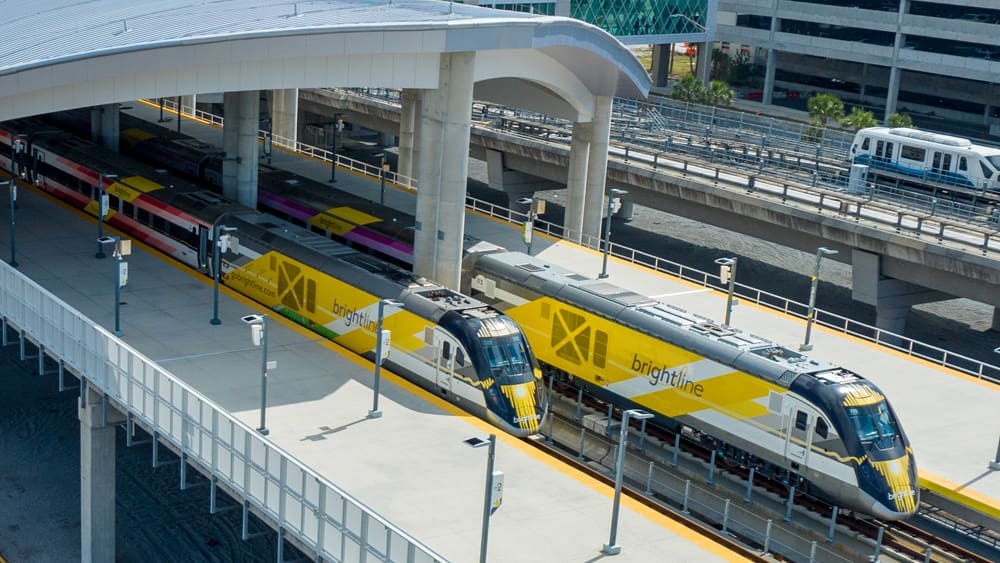 Future Adventures Await
Take the Train
While there's no direct train to WDW yet, keep an ear out for Brightline's future plans. A train ride to Disney? Now that's something to look forward to!
What About Disney's Magical Express?
This beloved "free" bus service, which gracefully connected the airport with Disney World Resort Hotels, concluded its rides at the end of 2021, after over 15 years of creating magical beginnings and endings for countless Disney vacations.
While we bid adieu to the Magical Express, the magic of Disney travel continues with a variety of new, for-pay options. Whether you're looking for a shared shuttle experience with Mears Connect, the luxury of a private SUV or limo, the independence of a rental car, or the convenience of a ride share, your journey to the happiest place on Earth can still be filled with excitement and anticipation. So, pack your bags, choose your ride, and get ready to create new magical memories!
Your Disney Vacation Planner can sort out all these transportation details for you. We can also help with trips to/from other Florida hotspots like Tampa, Sanford, and Cape Canaveral.
So, there you have it, folks – a whole world of transportation options to make your Disney trip as magical and hassle-free as possible. Choose your ride, pack your bags, and let the magic begin!
Looking To Book Your Dream Disney Vacation?
Current Vacation Promotions
DisTrips and More Merchandise
Meet the Author: Nate Bishop
I'm a die-hard Disney fan with 38 years of visits under my belt, having stepped into Disney World 120+ times. Proud to be a Disney Annual Passholder, a Vacation Club member since '92, a Castaway Club Member, and a runDisney enthusiast. Oh, and I've graduated from the Disney College of Knowledge. Need Disney insights or planning tips? I'm your guy!