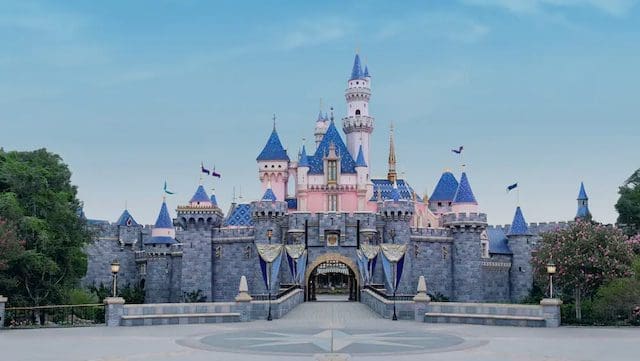 I'm thrilled to offer every guest that books a Disneyland vacation with me a Disneyland gift card! That's right. When you either book or transfer an already booked Disneyland vacation to me, you'll receive a little extra spending money for your trip. I know you have many options when booking your Disneyland vacation, and I greatly appreciate everyone who chooses to book with me. The Disneyland gift card is just one of the many ways I like to say thank you.
Below is a breakdown of the Disneyland gift card amounts. The amount is based on the cost of your vacation before airfare, transfers, taxes, trip insurance, and after discounts. A Disneyland vacation is defined as a package that includes, at a minimum, a Disneyland Resort Hotel and theme park tickets. Theme park tickets have to be a minimum of two-day tickets. If you have any questions about these amounts, please do not hesitate to ask.
Disneyland Gift Card Amounts
| Disneyland Vacation Package Amount | Gift Card Amount |
| --- | --- |
| $0 – $1,500 | $10 |
| $1,501 – $4,000 | $25 |
| $4,001 – $7,000 | $50 |
| $7,001 – $10,000 | $100 |
| $10,001+ | $125 |
The Disneyland gift card is a Disney gift card that can be used anywhere Disney gift cards are accepted. They are based on the Disneyland vacation package prior to taxes, fees, trip insurance, and any other non-commissionable products. All previously booked Disneyland vacations have to be transferred within 30 days of booking, and not paid in full, to qualify for the Disneyland gift card special.
This Disneyland gift card offer can be combined with any current Disneyland promotion or future promotion that can be applied to your vacation package. When working with me, I will seek out the best possible price for your Disneyland vacation by checking all available Disneyland promotions, both prior to booking and up until your vacation. Please see all current Disneyland Promotions here.
Looking To Book Your Dream Disneyland Vacation?
I'd love to help you and your family book your vacation! My concierge-level travel planning services are free for all Disneyland vacations. There are never any additional fees for using my services to book your dream Disneyland vacation.
If you are looking to transfer a Disneyland vacation or have questions about the Disneyland gift card promotion please click here.