Experience the Magic of Flavors of Florida with George Miliotes – Limited Spots Available!
Reading Time:
2
minutes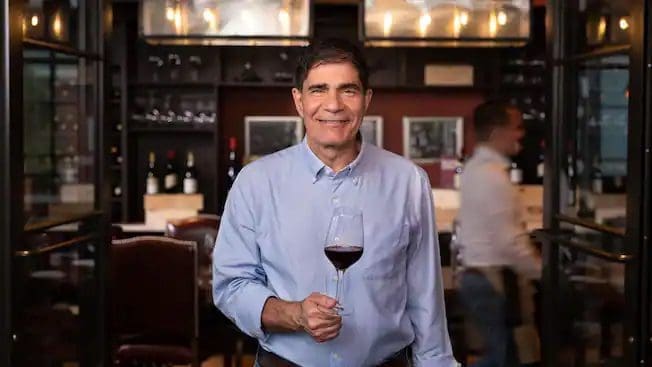 Hey there, food enthusiasts! I've got some exciting news to share with you today. If you're a fan of amazing culinary experiences and happen to be around Disney Springs, then you're in for a treat. The Culinary Series presentation with none other than the fantastic George Miliotes of Wine Bar George is now open for registration!
Flavors of Florida with George Miliotes at Disney Springs
Now, before we dive into the juicy details of this event, let's talk a bit about the ongoing Flavors of Florida with George Miliotes extravaganza happening at Disney Springs. It's an incredible event where you can savor all the delicious flavors the Sunshine State has to offer. From refreshing beverages to delectable dishes, this event truly captures the essence of Florida's culinary scene. The event will be taking place on July 7, 2023 from 10:30 am to 11:30 am.
Free Registration for the Culinary Series!
But let's get back to the main event: the Culinary Series. The best part? Registration is absolutely free! Yes, you heard that right. This is your chance to learn from the maestro himself, George Miliotes, Master Sommelier, and the talented Executive Chef Will Davison as they take you on a flavor-filled journey.
What to Expect at the Flavors of Florida with George Miliotes Culinary Series
During this special Culinary Series event, George Miliotes and Chef Will Davison will be hosting a live demo where they'll showcase the magnificent Flavors of Florida offerings at Wine Bar George. Trust me, folks, this is an experience you don't want to miss.
Prepare to have your taste buds tantalized as you learn all about the incredible ingredients behind the mouthwatering Dicuru burrata dish. And if that wasn't enough, you'll also discover the secrets of their Frozen Old Fashioned, made with the irresistible DOLE Whip Orange. It's like summer in a glass!
An Interactive Experience at Waterview Park
Now, here's the cherry on top: you won't just be sitting back and listening to George and Will talk about their culinary creations. Oh no, you'll get to enjoy a sampling of the delectable burrata yourself! There's nothing quite like tasting these incredible flavors firsthand, right?
And the best part? You'll be able to hear personal anecdotes and stories from both George and Will during this session. Imagine being able to pick their brains and learn more about their passion for food and wine. It's like having a VIP backstage pass to their flavorful culinary world!
Register Today for the Flavors of Florida with George Miliotes Culinary Series!
Are you already salivating at the thought of attending this remarkable Flavors of Florida with George Miliotes event? I know I am! So, what are you waiting for? Secure your spot by registering at the following link: https://www.disneysprings.com/flavors-of-florida-culinary-series/
Hurry, though, because spots are limited. You wouldn't want to miss out on this unforgettable opportunity to embark on a flavor-filled adventure with George Miliotes and Chef Will Davison. Trust me, folks, it's going to be an experience you'll be raving about for years to come!
See you at Disney Springs, where food dreams come true! Bon appétit!