Unlock the Magic: Your Ultimate Guide to Choosing the Best Time to Visit Disney
Reading Time:
4
minutes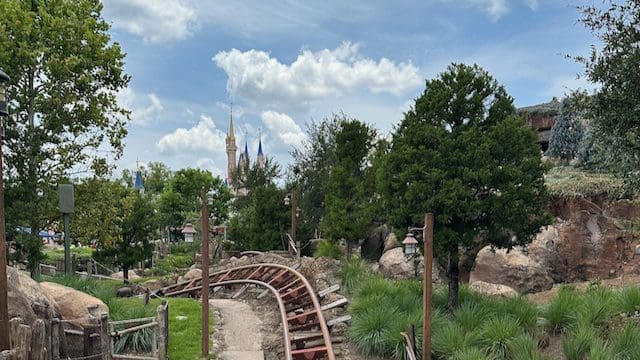 Hey there, fellow Disney enthusiasts! I'm here to spill the beans on the best time to visit Disney! As an experienced Disney Vacation Planner specializing in Walt Disney World vacations, I've got all the insider knowledge to help you plan the perfect trip. So, grab your Mickey ears, and let's dive in!
Off-Peak vs. Peak Seasons: Choosing the Right Time
Now, let's talk about timing. Choosing the best time to visit Disney can make a world of difference in your Disney vacation. Off-peak seasons are where it's at! You'll enjoy shorter wait times, fewer crowds, and even some discounted rates. Trust me, strolling down Main Street U.S.A. without feeling like you're in a can of sardines is pure bliss.
But hey, if you're all about that lively atmosphere and want to catch special events like the EPCOT International Flower and Garden Festival or Mickey's Very Merry Christmas Party, peak seasons might be more your style. Just be prepared for larger crowds and maybe even a little extra pixie dust in the price department.
A Surprise Encounter with Chip & Dale
Let me tell you about the time I visited during the off-peak season in early May.. It was a beautiful afternoon, and I was lucky enough to catch Chip & Dale strolling through Disney's Boardwalk Resort. With fewer people around, I had a front-row seat as they place "tricks" guests and games with the little ones. It was a truly magical experience, and I couldn't help but feel like I had stumbled upon a hidden gem.
Consider the Weather: Finding the Sweet Spot
Now, let's chat about the weather. Central Florida can be a real hot spot (pun intended!) for extreme temperatures, so it's crucial to plan accordingly. If you're not a fan of sweltering heat or the occasional afternoon thunderstorm, consider visiting during milder seasons like spring or late fall. You'll enjoy pleasant temperatures and avoid those pesky weather-related disruptions that can put a damper on the Festival of Fantasy parade.
A Splash-tacular Summer Surprise
One scorching summer day, my family and I decided to brave the heat and hit up Disney's Typhoon Lagoon Water Park. We couldn't resist the allure of the thrilling water slides and lazy river. As luck would have it, just as we were waiting in line for a slide, a refreshing summer rain shower passed through. We practically had the park to ourselves, splashing and sliding without a care in the world. It was an unexpected twist that made our Disney adventure even more memorable.
School Schedules: Working Around Holidays and Breaks
Attention, parents! Before you book that Disney trip, take a peek at your kids' school schedules. Planning around school holidays and breaks can save you from the dreaded sea of mini-Mouseketeers and inflated prices. If you have the flexibility, consider scheduling your visit during non-holiday or school vacation periods. And, remember school vacations vary from state to state, like the Northeast winter break in February or Jersey week in early November. Your sanity and your wallet will thank you!
Special Events and Holidays: Adding Magic to Your Visit
Now, let's talk about special events and holidays. Disney World knows how to throw a party, and you don't want to miss out! From Mickey's Not-So-Scary Halloween Party to the EPCOT International Food & Wine Festival, there's always something exciting happening. These events add an extra dash of magic to your visit, so be sure to check the calendar and plan accordingly.
A Spook-tacular Halloween Bash
Last Halloween, I decided to attend Mickey's Not-So-Scary Halloween Party. Guests of all ages were dressed up as their favorite Disney characters, and the park was transformed into a spooky wonderland. The parade was out of this world, with ghouls, ghosts, and Disney villains dancing down Main Street U.S.A. I capped off the night with a fireworks extravaganza that left us in awe. It was a Halloween experience unlike any other.
Plan Ahead: Securing Dining Reservations and Attraction Access
Listen up, my friends: planning is key! If you want to dine at those popular Disney restaurants or snag a spot on your favorite attractions, it's essential to plan ahead. Make dining reservations at that 60-day mark, especially for those highly sought-after eateries. Trust me, a little pre-planning goes a long way in making your Disney dreams come true.
Personal Preferences and Interests: Tailoring Your Disney Experience
Remember, your Disney vacation should reflect your personal preferences and interests. Each park has its unique charm, from the classic enchantment of Magic Kingdom to the cultural immersion of EPCOT. Do your research and prioritize the attractions and experiences that align with your interests. After all, this is your Disney vacation, and it should be as magical as you imagine!
There you have it, fellow Disney aficionados! Armed with this insider knowledge, you're well on your way to planning the best time to visit Disney. Whether you choose the off-peak season for shorter lines or a peak season for special events, remember to consider the weather, school schedules, and your personal preferences. With a little planning and a sprinkle of Disney magic, your trip to the happiest place on Earth will be truly unforgettable. So, go forth and create memories that will last a lifetime!
Looking To Book Your Dream Disney World Vacation?
I'd love to help you and your family book your vacation! My concierge-level travel planning services are free for all Disney World vacations. There are never any additional fees for using my services to book your dream Disney World vacation.