Unlocking the Magic: 'What is The Hub' – A Must-Know Disney Phase
Reading Time:
4
minutes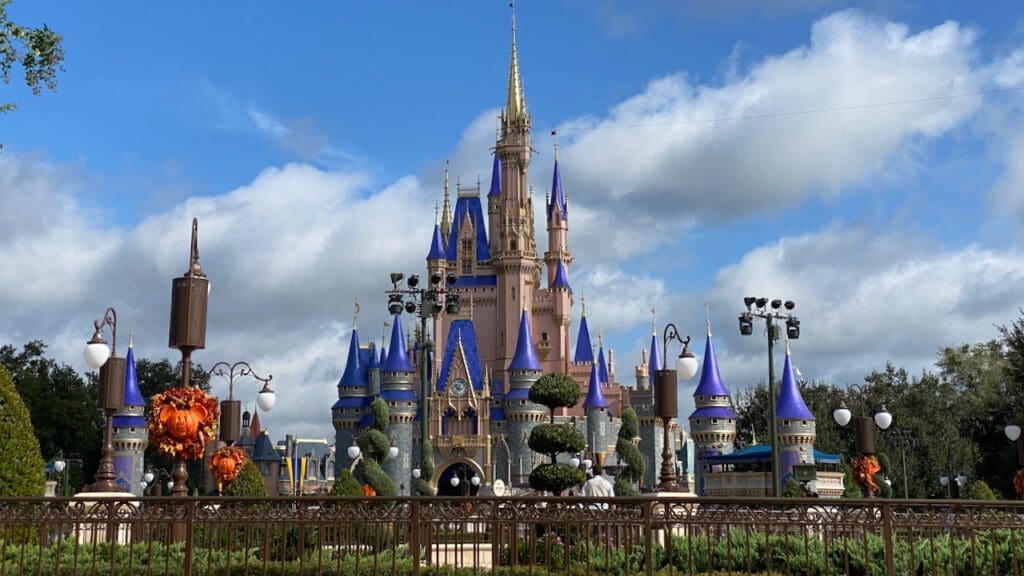 Hey there, fellow Disney vacationers! As your friendly Disney Vacation Planner, I'm here to give the inside scope on a Disney term. If you're planning a fabulous adventure to the one and only Walt Disney World, you've probably heard the term "The Hub" mentioned. What is the hub at Disney? Great question, let's dive into it!
Unraveling The Hub at Disney
Imagine stepping into the Magic Kingdom and being greeted by the breathtaking Cinderella Castle. But hold on, there's so much more! Surrounding the castle is an incredible, open area known as the Hub. Or sometimes referred to as The Hub at Disney. Think of it as the beating heart of the Magic Kingdom.
Definition and Purpose of The Hub at Disney
So, what exactly is The hub at Disney, you ask? The hub is the central hub (hence the name!) of the Magic Kingdom. It's like a magical roundabout that connects various "lands" of the park: Adventureland, Tomorrowland, Fantasyland, and Frontierland. It's more than just a place to pass through; it's a destination in itself!
The Magic Kingdom's Iconic Centerpiece
The Hub is like the cherry on top of the Disney sundae! It's carefully designed to draw your attention to the magnificent Cinderella Castle, which stands tall and proud in the center. The Imagineers (the brilliant minds behind Disney's park designs) made sure to create this focal point, making it an ideal spot to take those iconic castle selfies!
On my first visit to the Magic Kingdom as a kid, I couldn't help I gazed upon the Cinderella Castle. It was like stepping into a fairytale, and I instantly fell in love with Walt Disney World. All I wanted to was hangout and stare at the castle.
You Can Use It as a Planning Tool
Now, let's talk about how The Hub can make your Disney adventure smoother than Tinker Bell's flight path! The Hub at Disney isn't just for show; it's a powerful tool to help you navigate the Magic Kingdom like a pro.
On several occasions, I've had a large group of extended family members with me. Navigating the park together could've been chaotic, but, we split into smaller teams, each with a different land to explore. Then used The Hub at Disney as an easy meeting place, where shared stories of our day, and deciding on our next move!
Exploring The Hub's Features
Let's dig deeper into what The Hub at Disney has to offer. Trust me; there's more to it than meets the eye!
Iconic Landmarks
You're in for a treat as you stroll around. Besides the awe-inspiring castle, you'll find iconic landmarks that add to the park's charm.
The Crystal Palace: This stunning Victorian-style building is home to a delightful character dining experience featuring Winnie the Pooh and friends. It's like dining in a storybook!
Partner Statue: Look out for the endearing bronze statue of Walt Disney and Mickey Mouse holding hands. It's a touching tribute to the visionary who started it all.
There's nothing like seeing the Partner Statue for the first time with Cinderella's Castle as the backdrop. It's a must do photo opp!
Entertainment Offerings at The Hub at Disney
The Hub is where you'll find all the action. It's like a front-row seat to the magical parades and shows that make Disney World truly unforgettable.
Festival of Fantasy Parade: Get ready to wave at beloved Disney characters as they march by on colorful floats, and keep an eye out for the majestic fire-breathing Maleficent dragon!
Happily Ever After: As night falls, prepare to be mesmerized by the nighttime spectacular that lights up the sky with fireworks and heartwarming Disney movie moments.
I remember watching Happily Ever After with my family for the first time. It was an emotional rollercoaster. We laughed, we cried, and we all felt a renewed sense of wonder. It was a moment we'll cherish forever.
Seasonal and Special Events at The Hub at Disney
Throughout the year, it transforms into a hub (pun intended!) of festivities and themed events.
Mickey's Not-So-Scary Halloween Party: Dress up in your spookiest costumes and join Mickey and friends for a night of trick-or-treating and bewitching entertainment. You'll find a captivating stage show starring Disney Villains and special guests the Sanderson Sisters. As well as the jaw-dropping Not So Spooky Spectacular fireworks show.
Mickey's Very Merry Christmas Party: Join in the holiday fun as your favorite Disney characters celebrate the holidays. You'll find some yuletide cheer from the holiday stage show. As well as the joyous firework celebration, Minnie's Wonderful Christmastime Fireworks Show.
Cinderella's Holiday Wish: During the holiday season, witness a magical transformation of Cinderella Castle into a shimmering ice palace, accompanied by a heartwarming stage show.
There is also something happening at Hub during special events.
Resting Spots and Shade at The Hub at Disney
When the Florida sun is shining bright, finding a spot to rest and recharge is essential. Luckily, The Hub at Disney offers a few hidden gems for a quick break.
Hub Grass: Yes, it's an actual thing! You'll find lush green spaces where you can plop down, relax, and enjoy the views of Cinderella Castle and the parade passing by.
My mom and I once spent a lazy afternoon sitting on the Hub Grass, people-watching and soaking in the Disney magic. It was the perfect downtime we needed before resuming our adventures.
Conclusion
Congratulations, you're now a Hub expert! From the iconic landmarks and enchanting entertainment, you've got the information for your Disney vacation. Whether it's dancing to the Happily Ever After fireworks or meeting beloved characters, The Hub at Disney is where dreams come true, and memories are etched into your heart forever.
Go forth and explore. Embrace the magic, make new friends, and let your imagination soar as you experience the extraordinary world of Walt Disney World. Happy Hubbing, and may your Disney adventure be nothing short of unforgettable!
Looking To Book Your Dream Disney Vacation?
I'd love to help you and your family book your trip! My concierge-level travel planning services are free for all Disney destinations. There are never any additional fees for using my services to book your dream Disney vacation.