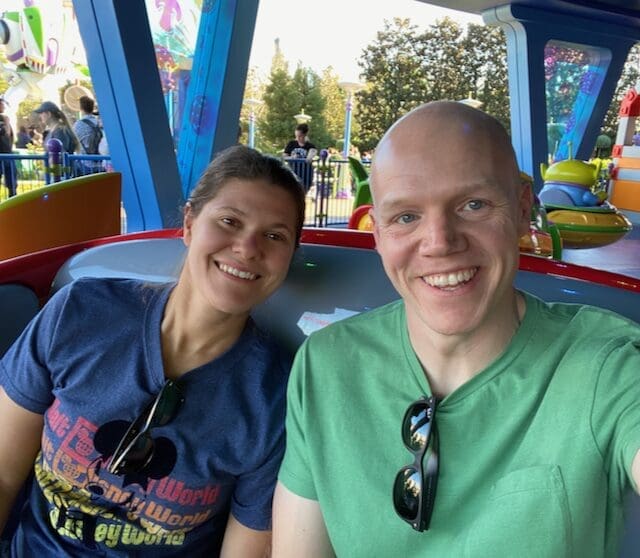 Why Use a Disney Travel Agent or Disney Vacation Planner?
Are you wondering why you should entrust your Disney vacation to a Disney travel agent or Disney vacation planner? As an experienced Authorized Disney Vacation Planner, this is the number question I get when anyone finds out I'm a Disney travel agent. Let's explore the top nine compelling reasons why collaborating with me is the best choice for planning your next Disney trip.
Personalized Concierge Level Service: Experience stress-free vacation planning as I tailor your Disney getaway to match your unique preferences, eliminating the hassle and confusion.
Individualized Itinerary Planning: Leave no room for uncertainty. I'll work closely with you to craft a detailed, day-by-day itinerary, including park hours, dining reservations, parade, and fireworks schedules, and optimal attraction recommendations based on your preferences.
Years of Knowledge and Expertise: With over 35+ years of experience covering Disney World, Disney Cruise, Disneyland, and Aulani, I possess an extensive understanding of all Disney vacation types. Count on my expertise to create the dream vacation you've always desired, guiding you through experiences like Genie+ and Lightning Lanes, Port Adventures, seasonal offerings, and more.
Authorized Disney Vacation Planner: Rest easy knowing that I have been certified by Disney as an Authorized Disney Vacation Planner, equipped with comprehensive knowledge and expertise in planning customized trips to all Disney destinations.
Save Money & Special Offers: By collaborating with me, you not only save time but also money. I continually monitor for new Disney discounts and promotions, ensuring that you benefit from any available savings. Additionally, I offer exclusive specials that can be combined with Disney discounts for maximum value.
Insider Tips: Unlock a treasure trove of insider information. Prior to your trip, I'll share my best tips and strategies, from prime spots for fireworks and parades to securing those elusive dining reservations. Gain an edge and make the most of your Disney experience.
No Additional Cost: Take advantage of my services without any extra charge. Working with me does not incur any fees compared to booking directly through Disney. Allow me to save you both time and money while relieving the stress associated with planning your dream vacation.
Supporting A Small Business: By choosing an Authorized Disney Vacation Planner, you're supporting a small business. Join me in fostering entrepreneurship while receiving exceptional personalized service.
Beyond Disney: My expertise extends far beyond Disney destinations. Whether you're dreaming of Universal Studios, cruises, all-inclusive resorts, European adventures, or seeking a tranquil cabin in the woods, I am here to plan your trip of a lifetime. Let's discuss your desired destination, and together, we'll make it a reality.
No matter where in the world you are looking to good, I can work with you to plan the perfect vacation. My expertise expands beyond Disney to include vacations to Universal Studios, cruises, all-inclusive resorts, European adventures, and everything in between. We could even work together to find the perfect cabin in the woods so you can "just get away from it all". Just let me know where you would like to go and I'll work with you to plan a trip of a lifetime!
Looking To Book Your Dream Disney World Vacation?
I'd love to help you and your family book your vacation! My concierge-level travel planning services are free for all Disney World vacations. There are never any additional fees for using my services to book your dream Disney World vacation.
Current Travel Promotions