Understanding Disney Restaurant Dress Codes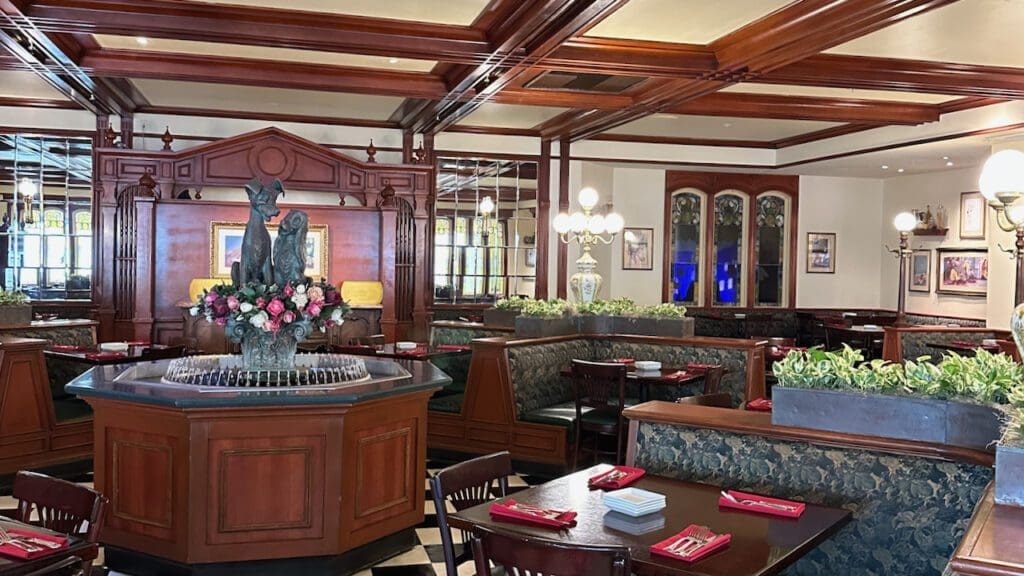 Planning a delightful dining experience at one of Disney World's renowned restaurants? Wondering about the Disney Dining Dress Codes? We're here to help you navigate the dress codes and ensure you're perfectly attired for a magical meal. Whether you're dining amidst the enchantment of the theme parks, indulging in fine cuisine at signature restaurants, or joining Disney Princesses for a character meal, I've got you covered.
Looking for tips on securing Disney Dining Reservations: CLICK HERE
For the Disney Dining Plan: CLICK HERE
Dressing for Casual Elegance
Theme Park Dining
Most Disney World restaurants maintain a wonderfully relaxed dress code, perfectly suited for your theme park adventures. Feel free to don comfortable attire such as shorts, jeans, t-shirts, tank tops, sweatshirts, sneakers, sandals, or flip-flops. As long as your outfit adheres to the guidelines set by the official Disney parks, you're all set to enjoy your dining experience in this family-friendly environment.
The official ruling on attire states: "Proper attire, including shoes and shirts, must be worn at all times. The parks are a casual, family-oriented environment."
Inappropriate Attire
Remember, some attire is not suitable for the parks and may result in refusal of admittance. Avoid clothing with offensive graphics or language, excessively torn garments, outfits that expose too much skin, clothing dragging on the ground, and clothing with multiple layers subject to search. Also, be mindful of objectionable tattoos.
Embrace Signature Dining
Dress Code for Signature (Fine) Dining
For a touch of elegance and refinement, Signature Dining experiences beckon with slightly elevated dress requirements. These upscale restaurants, located both within and outside the theme parks, welcome you to embrace dressier attire.
For gentlemen, khakis, slacks, or dress shorts paired with collared shirts are recommended. Sport coats are optional, and jeans are acceptable if in good condition. Ladies can opt for Capri pants, skirts, dresses, or dress shorts, with jeans also permitted if well-maintained. Please refrain from wearing tank tops, flip-flops, swimsuits, swimsuit cover-ups, hats (for gentlemen), cut-offs, torn clothing, and offensive t-shirts.
While some guests choose business casual or cocktail attire, many comfortably don khaki shorts, t-shirts, and sneakers. Women can enjoy sleeveless tops or sundresses, as long as they're tastefully modest. Footwear should include shoes, and specific dress code details are generally flexible. As long as you present yourself neatly and appropriately, you'll be warmly welcomed.
Signature Dining: Where and How to Dress
Theme Park Signature Dining
Signature Restaurants within the theme parks mostly adhere to the standard park touring attire. These include Le Cellier Steakhouse in EPCOT, Tiffins in Animal Kingdom, The Hollywood Brown Derby in Hollywood Studios, and Be Our Guest Restaurant and Cinderella's Royal Table in Magic Kingdom.
However, Takumi-Tei in EPCOT's Japan pavilion and Monsieur Paul in EPCOT's France pavilion have specific dress codes similar to those at Resort hotels.
Disney Springs Signature Dining
Discover the charm of Disney Springs' Signature Dining Restaurants, offering delectable cuisine in a vibrant atmosphere. While daytime dining is more relaxed, evenings often inspire guests to dress up a notch and savor the dining experience. Some of these exceptional locations include:
The BOATHOUSE
Jaleo
Morimoto Asia
Paddlefish
STK Orlando
Wine Bar George
Elegance Defined: Victoria & Albert's
Victoria & Albert's: For a dining experience of unparalleled elegance, Victoria & Albert's Restaurant at Disney's Grand Floridian Resort and Spa is a must. This AAA Five-Diamond-rated establishment sets a refined tone with its dress requirements.
Gentlemen are expected to wear dinner jackets paired with dress pants or slacks, and shoes. Ties are optional. Ladies have the choice of a cocktail dress, a nice dress, dressy pant suit, or a skirt with a blouse. However, jeans, shorts, capri pants, sandals, flip-flops, or tennis shoes are not permitted.
In practice, you'll see men dressed in suits or sport jackets, often with ties. Women generally opt for formal business attire or cocktail dresses. This prestigious dining venue allows you to revel in sophistication, making it an experience to remember.
Considerations and Character Meals
Temperature Comfort
Walt Disney World restaurants are comfortably air-conditioned, but if you're prone to feeling chilly indoors, a light sweater can be your ally.
Character Meals
If you're looking to dine with Disney Princesses and beloved characters, such as at Cinderella's Royal Table or Akershus Royal Banquet Hall, there's no strict dress code. However, many children delight in wearing costume attire to these enchanting meals. About half of the young girls may be dressed as princesses, adding an extra layer of enchantment to your royal experience. Adults, though, should refrain from donning costumes.
Your Perfect Disney Dining Attire
Dining at Disney World is a remarkable experience, and selecting the right attire enhances the magic. From casual elegance to refined sophistication, Disney dining embraces a range of styles. Remember to adhere to specific dress codes for certain signature restaurants, and feel free to let your imagination run wild when dining with characters. Whether you're enjoying a sumptuous meal amidst the parks or savoring fine cuisine at Disney Springs, your attire can help make every moment unforgettable.
Looking To Book Your Dream Disney Vacation?
I'd love to help you and your family book your trip! My concierge-level travel planning services are free for all Disney destinations. There are never any additional fees for using my services to book your dream Disney vacation.
Current Vacation Promotions
Shop the Merchandise