What's the Best Disney World Resort for You?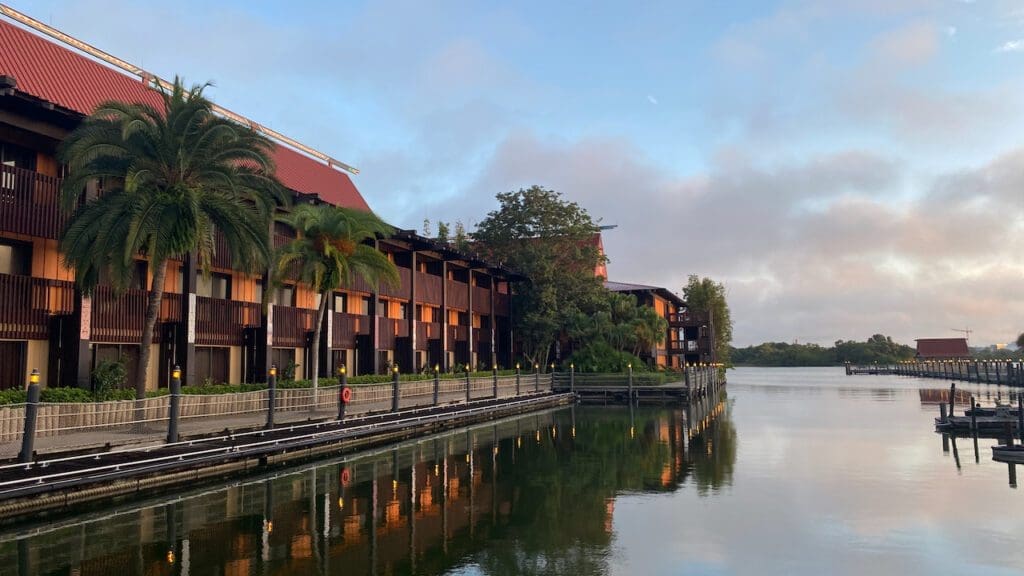 Welcome to the world of Walt Disney World hotels! I get it – choosing the right place to stay can be a bit overwhelming. But fear not, we're here to sprinkle some friendly advice and help you find your perfect magical room within the Disney Bubble. Let's dive in, and find the Best Disney World Resort for you!
Why Go for a Disney World Resort First?
Imagine waking up to the whimsical charm of Disney right at your doorstep. That's the kind of magic you get when you stay at a Walt Disney World resort. I've been around the block – or should we say, the theme park – and have explored the resorts in Walt Disney World over the 35+ years of vacation at the House of the Mouse.
My top tip? Consider starting your search with an on-site Disney World resort. Sure, they might have a slightly higher price tag, but trust me, the goodies you get in return more than make up for it:
A Room Fit for Royalty: Disney World Resort boasts some of the snazziest, best-designed rooms you'll find anywhere. And guess what? They're kept in tip-top shape, so there are no nasty surprises here!
Getting Around Made Easy: Need a lift to the parks? Disney's got your back with buses, monorails, Skyliner, boats, and even some good ol' fashioned strolling options. No transportation hassle – just pure convenience.
Beat the Crowds: Early birds catch the Disney magic. You can slip into the theme parks up to 30 minutes earlier than the regular folks with Early Theme Park Entry. And if you're in a Deluxe or Deluxe Villa resort, you get to extend your evening fun on select nights. Win-win!
Farewell, Sneaky Fees: Unlike some other hotels that surprise you with hidden "resort fees," Disney keeps it transparent. What you see is what you get, and I'm all about that honesty.
Let's Talk Disney World Hotel Styles
Disney's got a little something for everyone, and they like to keep things interesting with five main hotel categories:
Value Resorts: Wallet-friendly rates, cozy rooms, and all the essential amenities. Perfect if you're spending most of your time out and about.
Moderate Resorts: Stepping it up a notch in terms of room quality, amenities, and cost. A sweet middle ground for comfort and value.
Deluxe Resorts: Here's where the real magic happens. Immerse yourself in enchanting themes, luxurious rooms, and some seriously scrumptious dining options.
Deluxe Villa Resorts: Ever dreamed of a suite life? These gems are part of Disney's Vacation Club timeshare and offer spacious studio, 1-, 2-, and 3-bedroom suites with kitchens. Talk about living the dream!
Fort Wilderness Campground: For adventurous souls, enjoy upscale tent, RV, and cabin camping. Nature meets Disney – what's not to love?
Finding the Best Disney World Resort
Get ready to high-five your travel woes goodbye, because the Disney Resort Recommender is here to save the day! Picture this: a whopping 30+ resorts spread out like a buffet of awesome, but hey, I get it – choosing your perfect match can be a head-scratcher. That's why I'm waving my magic wand and presenting to you the Disney World Resort Selector – your new BFF in trip planning.
Imagine this: You, a cup of coffee (or tea, I don't judge), and a couple of clicks. That's all it takes to unveil your dream Disney World Resort. No need for a crystal ball or endless hours of research – I've got your back!
So, what are you waiting for? Let's make your Disney dreams come true, one click at a time with the Disney Resort Recommender! Your perfect getaway is just a few taps away.
Disney Resort Recommender
To begin. Click on the tool. Accept the terms. Use the filter in the upper right to refine your search. And, away you go!
Please note I try my best to keep the information as updated as possible. There will be times when Disney may make small changes to the resorts that may not be reflected within the Disney Resort Recommender.
Did You Find Your Perfect Disney Resort?
I'd love to help you and your family book your trip! My concierge-level travel planning services are free for all Disney destinations. There are never any additional fees for using my services to book your dream Disney vacation.
Current Vacation Promotions
Shop the Merchandise