Let's Make That Reservation
Disney Dining Reservation Calculator
Trying to figure out when you can start making those all-important Advanced Dining Reservations for your trip to Disney World? No worries, the Disney Dining Reservation Calculator makes it simple!
When to Make Your Dining Reservations?
Booking a Disney vacation can be like piecing together a puzzle, especially when it comes to nabbing reservations at your must-try restaurants. My Disney Dining Reservation Calculator simplifies this process. Just enter your arrival date at the park, and let the calculator work its magic. But you might be wondering, why bother booking so far in advance?
The Early Bird Catches the Worm
At Disney World, the early bird truly does catch the worm, or in this case, the best dining experiences. With limited availability at some of Disney's most popular restaurants, planning ahead is crucial.
Especially during peak times of the year, seats and accommodations fill up faster than you can say "Bibbidi-Bobbidi-Boo." So, don't wait! Make your reservations as early as possible.
To find the busiest times of the year, check out my Disney Crowd Calendar. CLICK HERE
What Are Advance Dining Reservations (ADRs)?
Before diving into the calculator, let's get acquainted with Advance Dining Reservations (ADRs). This system allows all Walt Disney World guests, whether staying on or off Disney property, to secure dining reservations at the park's fantastic table service restaurants.
Disney World boasts a smorgasbord of dining options, from upscale to casual, family-friendly to themed restaurants, not to mention dinner shows and character dining events. ADRs ensure you'll get to savor the Disney dining experience you've been dreaming of.
The Benefits of ADRs
Imagine strolling into a full-service restaurant without a reservation, even during the off-peak season—it's not a fairy tale you want to experience. If fine dining and character meals are high on your Disney wish list, then booking ADRs is a must.
Start by reserving spots at a few hard-to-get table service restaurants and perhaps one magical character dining experience when your 60-day window opens. Worried you can't book everything at once? No problem! As your departure date approaches, you can still secure reservations, unless you're visiting during peak times. Dining reservations can be changed or canceled up to 2 hours prior to your reservation time. This is important to know, as you may find reservations "pop-up" at the last minute.
Keep in mind that Disney World offers plenty of quick-service dining options that don't require reservations, so rest assured, you'll never go hungry in the happiest place on earth!
Booking Your ADRs
Now, let's get down to business—booking your Advance Dining Reservations. If you're staying at an on-site Disney Resort, you can make ADRs 60 days before your check-in date and extend them up to 10 days past your check-in. Off-site Guests can make ADRs 60 days in advance of each visit date.
My handy Advance Dining Reservations calculator can help you figure out when you're eligible to book your selections. You've got options for booking: do it online, give Disney a call at (407) WDW-DINE or (407) 939-3463, or if you prefer, contact a Disney Vacation Planner like myself!
So, what are you waiting for? Use our Disney Reservation Calculator to plan your dining adventures and get ready to experience the magic of Disney World like never before! If you have any questions or need assistance, don't hesitate to reach out—I'm here to make your Disney dreams come true!
Disney Dining Reservation Calculator
Find out when you can start making your Advanced Dining Reservations for your upcoming Disney trip.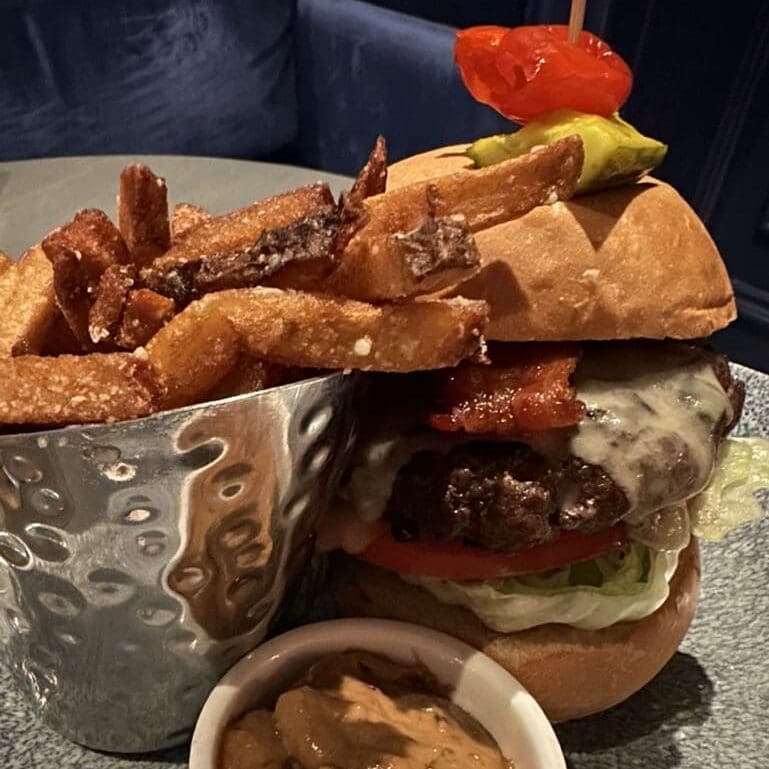 Most Unique Dining Experiences at Disney World
If you're looking to spice up your dining experience at Disney World, you're in for a treat. Here are some of the most unique sit-down restaurants that'll make your trip even more magical:
Magic Kingdom
Be Our Guest Restaurant: Step into the enchanting world of Beauty and the Beast. Dine in the Beast's castle and feel like you're part of the fairy tale.
Cinderella's Royal Table: Ever dreamt of dining with royalty? Here's your chance! Enjoy a meal inside Cinderella's Castle with the princess herself inside the castle.
EPCOT
Beirgarten Restaurant: Experience a traditional German feast with live music and dancing in a Bavarian village setting.
Garden Grill Restaurant: Dine in a rotating restaurant with views of the Living with the Land attraction. Fresh ingredients straight from EPCOT's greenhouses!
San Angel Inn: Enjoy authentic Mexican cuisine in a romantic setting, right beside an ancient Mayan pyramid.
Space 220: Blast off and dine among the stars! This restaurant offers an out-of-this-world experience, 220 miles above Earth.
Hollywood Studios
50's Prime Time Cafe: Take a trip back in time! Enjoy classic American dishes in a nostalgic 1950s setting.
Sci-Fi Drive-In: Watch old-school sci-fi movies from the comfort of your car-themed table while munching on diner favorites.
Animal Kingdom
Tusker House Restaurant: Dive into a colorful African marketplace setting and savor dishes inspired by the flavors of Africa. Say hi to Donald and friends, as they wander around the restaurant in their safari outfits.
Disney World Resorts
Beaches and Cream – Beach Club – Indulge in old-fashioned ice cream sundaes and classic burgers in this nostalgic beachside soda shop.
California Grill – Contemporary Resort – Elevate your dining experience with gourmet dishes and a panoramic view of the Magic Kingdom fireworks.
Hoop-Dee-Doo Musical Revue (Dinner Show) – Fort Wilderness Campground – Enjoy a foot-stompin', hand-clappin' dinner show that's fun for the whole family.
'Ohana – Polynesian Resort – Experience the warmth of the islands with a Hawaiian-inspired feast and traditional Polynesian entertainment.
Sanaa – Animal Kingdom Lodge – Kidani Village – Savor the fusion of African and Indian cuisines while watching wildlife roam the savanna outside.
Topolino's for Breakfast (with Mickey) – Riviera Resort – Start your day with a French-inspired breakfast alongside Mickey and friends in their stylish European outfits.
Whispering Canyon – Wilderness Lodge – Get ready for some wild west fun and hearty meals in this playful, interactive dining experience.
Looking To Book Your Dream Disney Vacation?
Meet the Author: Nate Bishop
I'm a die-hard Disney fan with 38 years of visits under my belt, having stepped into Disney World 120+ times. Proud to be a Disney Annual Passholder, a Vacation Club member since '92, a Castaway Club Member, and a runDisney enthusiast. Oh, and I've graduated from the Disney College of Knowledge. Need Disney insights or planning tips? I'm your guy!
Current Vacation Promotions