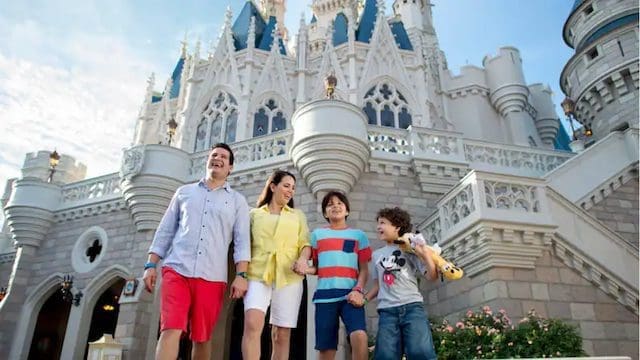 Are you excitedly planning your Disney World vacation? That's fantastic! As someone who has been traveling to Walt Disney World for over 30 years, I have gathered a wealth of experience and insights to make your trip truly magical. Allow me to share my expert Disney trip planning tips with you. Below, you will find a collection of articles that delve into various aspects of a Disney World vacation, providing you with valuable thoughts, insights, and practical advice.
Disney Trip Planning – Your Ultimate Guide to a Magical Vacation
Planning a Disney trip can be overwhelming, but with the right strategies, it can also be incredibly rewarding. Whether you're wondering how to make the most of your time in the parks, searching for budget-friendly options, or seeking insider tips on dining and entertainment, I've got you covered. Explore my articles below to discover everything you need to know for a memorable Disney World vacation.
Disney World Itinerary Planning – Crafting Your Perfect Park Experience
Designing a well-structured itinerary is key to maximizing your enjoyment at Disney World. I'll walk you through the process of creating a personalized plan that caters to your preferences and ensures you don't miss any must-see attractions or experiences.
Disney Resorts and Accommodations – Where to Stay for Comfort and Convenience
Choosing the right accommodation is crucial for a seamless Disney vacation. From deluxe Disney resorts to off-site hotels, I'll provide detailed insights and recommendations to help you find the perfect place to rest and rejuvenate after exciting days in the parks.
Dining at Disney – A Culinary Adventure for Every Palate
Disney World offers a plethora of dining options, catering to every taste and dietary preference. Get ready to embark on a culinary adventure as I share my favorite dining spots, money-saving strategies, and reservation tips that will make your taste buds sing.
Tips for Navigating the Parks – Insider Secrets and Time-Saving Hacks
Navigating the vast Disney parks can be daunting, especially during peak seasons. Fear not! I'll reveal insider secrets and time-saving hacks that will help you avoid long queues, find the best viewing spots for parades and shows, and make the most of your Disney World adventure.
If you have any questions or need further assistance with your Disney World trip planning, please don't hesitate to reach out. I'm here to ensure that your vacation is nothing short of extraordinary! Follow along as we release new articles on a regular basis.
Disney Trip Planning Articles
Unlock the Magic of Disney with Expert Trip Planning
By incorporating expert trip planning strategies into your Disney World vacation, you'll embark on a journey filled with unforgettable moments and cherished memories. Here's why working with a Disney Vacation Planner like myself will enhance your Disney experience:
Save Time and Maximize Fun: With our comprehensive Disney trip planning resources, you'll learn how to optimize your itinerary, ensuring you make the most of your time in the parks. Say goodbye to wasted hours and hello to non-stop fun and excitement!
Discover Hidden Gems: My in-depth knowledge highlights lesser-known attractions, dining spots, and entertainment options that often get overlooked. Uncover the hidden gems of Disney World and create unique experiences that set your vacation apart.
Budget-Friendly Options: Disney World vacations can be a dream come true without breaking the bank. Learn money-saving strategies, discover affordable dining choices, and explore accommodation options that provide both comfort and value.
Skip the Stress: Planning a Disney World trip can be overwhelming, but fear not! My expert advice and insider secrets will empower you to navigate the parks with ease, avoid long queues, and make the most of your time spent in this magical realm.
Tailor Your Experience: Every Disney vacation is unique, just like you. With my guidance, you can customize your trip to suit your preferences, whether you're seeking thrilling rides, character interactions, delicious cuisine, or enchanting shows.
Don't miss out on the opportunity to make your Disney World vacation truly extraordinary. Let my Disney trip planning insights be your compass as you navigate the wonders of this enchanting destination. Start exploring my articles today and get ready to unlock the magic of Disney World!
Looking To Book Your Dream Disney Vacation?
I'd love to help you and your family book your trip! My concierge-level travel planning services are free for all Disney destinations. There are never any additional fees for using my services to book your dream Disney vacation.
DisTrips and More Merchandise
Our theme park-inspired tees are great for romping through the parks or lounging at home. Check out all our designs!
Current Promotions