What is Disney PhotoPass: Capture Magical Memories with Your Whole Family!
Disney PhotoPass Guide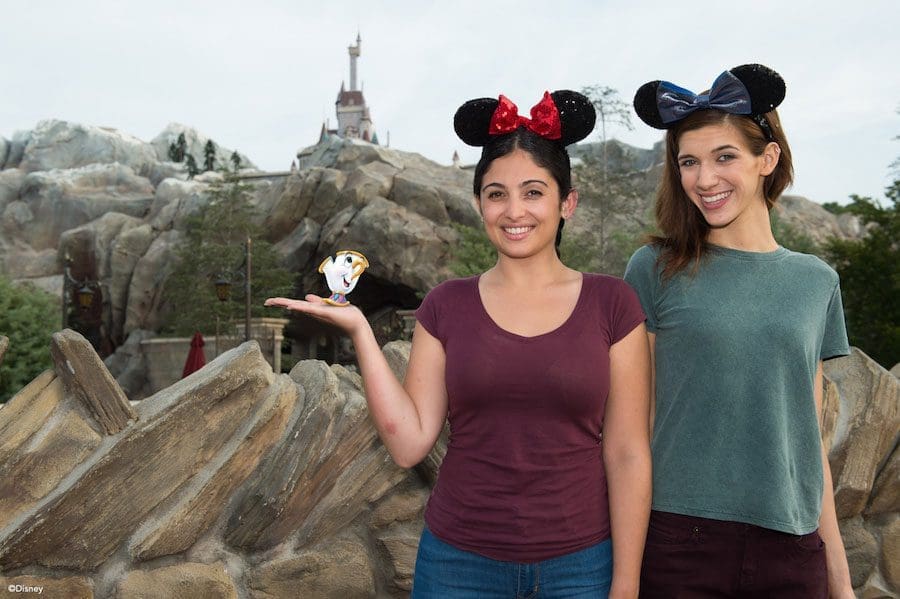 Hey there, fellow Disney vacationers! Are you ready to make your vacation memories last a lifetime? Say hello to Disney PhotoPass – your ticket to amazing photos taken by Disney Photographers that you can cherish forever. We're here to give you the lowdown on all things PhotoPass, so you can relive your favorite park moments again and again.
What's the Deal with Disney PhotoPass?
So, picture this: you're at the theme parks, enjoying all the rides and attractions, and you want to make sure those precious moments are captured. That's where Disney PhotoPass comes in! When you strike a pose for our talented photographers, they'll hand you a nifty "PhotoPass" card with a web address and a unique 16-digit ID. This card is your golden ticket to accessing your photos online.
MagicBand Magic
Are you rocking a super cool MagicBand or MagicBand+? Well, you're in luck! If you wear your MagicBand on certain rides, like the ones we mentioned – Buzz Lightyear's Space Ranger Spin, Space Mountain, and Splash Mountain – your ride photos will magically appear in your My Disney Experience account. It's like the park is reading your mind!
No MagicBand? No Problem!
Don't have a MagicBand? No worries, we've got you covered. After enjoying those awesome rides, just head to the preview wall and tap your park ticket or Memory Maker card at the touch points. Boom! Your photos are now safe and sound in your account.
My Disney Experience – Your Photo Hub
Hooray for technology! Jump onto My Disney Experience to check out your photos, snag that awesome Memory Maker package, and even share or download your pics. Plus, we'll hook you up with the scoop on where to find our talented PhotoPass photographers in the parks.
Snap-tastic Spots
Speaking of parks, we've got photographers all over the place, capturing your best angles. Check out where you can find them:
Magic Kingdom:
Main Entrance/Train Station
Town Square
Main Street
Castle Hub
Adventureland
Frontierland
Fantasyland
Tomorrowland
Epcot:
Main Entrance/Spaceship Earth
Character Spot
World Showcase Locations
MISSION: Space
Test Track
Disney's Hollywood Studios:
Pixar Place
Hollywood Boulevard
Sunset Boulevard Attractions
Sorcerer Mickey's Hat
Al's Toy Barn
Avenue of the Americas
Animation Courtyard
Disney's Animal Kingdom:
Main Entrance
Tree of Life and Expedition Everest Locations
Character Boat Landing
Africa
Water Park Wonders
Even our Water Parks have their own share of PhotoPass magic. Don't forget to strike a pose when you're taking a break from the slides and splashes!
Picture Perfect at Disney Springs
Want some extra pizzazz? Swing by the Disney Springs PhotoPass Studio – it's like a dream come true! We've got virtual backdrops and green-screens that'll place you right in the heart of your favorite Disney films and attractions. Talk about a photo adventure!
Unleash the Magic Shot
But wait, there's more! When our talented PhotoPass photographers are snapping away, don't forget to ask about Magic Shots. These add a sprinkle of enchantment to your photos, turning them into something truly special. It's like having a touch of pixie dust in every pic!
Dining Memories
Guess what? Even your dining experiences can be captured! Dine at places like Cinderella's Royal Table and Princess Storybook Dining at Akershus Royal Banquet Hall, and your photos will be whisked away to your My Disney Experience account for safekeeping.
Introducing Memory Maker
Now, let's talk about the real deal – Memory Maker. This magical package links all your PhotoPass photos, dining memories, and even your own family photos to your My Disney Experience account. To get the ball rolling, just have the photographer scan your MagicBand, Memory Maker card, or Disney PhotoPass card – easy peasy!
Edit, Download, and Relive
The best part? Your photos are available for download the very same day they were taken. You've got a full 45 days to access them, and if you're feeling artsy, you can even edit them or add some cool borders and stickers. And hey, you've got a whole month from your first download to snap even more pics!
Memory Maker on a Budget
Ready for the cherry on top? Memory Maker can be snagged in advance for $169, or you can grab it on-site for $199. Go for the Memory Maker One Day option at $59 if you're just looking to capture the magic of one theme park day. And yes, you can totally get this deal through the My Disney Experience app, even during or after your vacation.
Sharing is Caring
Once you've got your awesome pics, feel free to share them with your pals. Just remember, only one lucky person can download the photos – but you can easily spread the joy after that!
On-Ride Memories
Those heart-pounding ride moments? Yeah, we've got those covered too. For attractions like Space Mountain, Splash Mountain, and more, your on-ride photos will be added automatically using RFID technology. Just remember, these pics are your little secret – only the Memory Maker account holder can see them.
Character Charm
And speaking of character dining, you're in for a treat. Certain dining locations offer PhotoPass, and if you're dining at places like Be Our Guest Restaurant, Chef Mickey's, and Cinderella's Royal Table, you're in for a memory-making extravaganza!
Ready, Set, Capture!
There you have it, the lowdown on Disney PhotoPass and Memory Maker. Your vacation moments are about to become unforgettable memories. So, get those poses ready, flash those pearly whites, and let the magic begin! Remember, all the details you need are right here, but if you ever have a question, don't hesitate to reach out. Have a magical day at the parks!
Looking To Book Your Dream Disney Vacation?
I'd love to help you and your family book your trip! My concierge-level travel planning services are free for all Disney destinations. There are never any additional fees for using my services to book your dream Disney vacation.
Current Vacation Promotions