Special Offer: Experience Cirque du Soleil's 'Drawn to Life' at Disney Springs for as Low as $59!
Reading Time:
2
minutes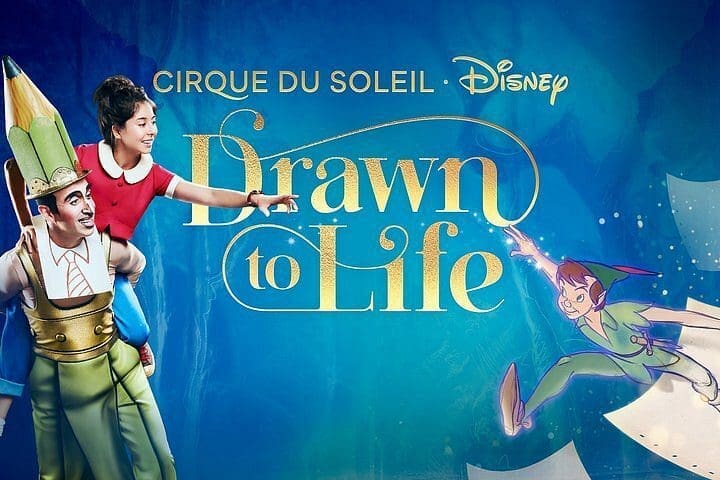 If you've been dreaming of a mesmerizing and enchanting experience this summer, then get ready to be thrilled. Cirque du Soleil has just announced an irresistible Sizzling Summer Savings Offer that will have you on the edge of your seat. Prepare to be captivated by the breathtaking performances of 'Drawn to Life' at Disney Springs, with ticket prices starting as low as $59. Here's everything you need to know about this magical summer ticket offer.
The Sizzling Summer Savings Offer is valid for purchases made until September 22, 2023, allowing you ample time to plan your visit to the spellbinding world of 'Drawn to Life.' The performances will take place from June 23, 2023, until September 30, 2023, giving you a wide range of dates to choose from. Whether you're a local resident or visiting Orlando, this is an opportunity you don't want to miss.
The offer is applicable to seat categories 1, 2, 3, and 4, ensuring you can find a seat that suits your preferences and budget. With the flexibility to purchase up to eight tickets per transaction and per Guest, you can invite your family and friends to join you on this unforgettable journey. Immerse yourselves in the breathtaking acrobatics, mesmerizing visuals, and heartwarming storytelling that Cirque du Soleil is renowned for.
To avail this extraordinary offer, you have two convenient options. You can purchase your tickets online at https://www.cirquedusoleil.com/drawn-to-life, or you can visit the Drawn to Life Box Office at Disney Springs, located within the magical confines of Walt Disney World® Resort. Simply mention the Sizzling Summer Savings Offer to secure your discounted tickets and prepare to be amazed.
While the tickets are subject to taxes and fees, the opportunity to witness the wonder of 'Drawn to Life' is priceless. Be sure to review the terms and conditions before making your purchase, as tickets are non-refundable and non-exchangeable. Remember, this exclusive summer offer is subject to availability, so it's wise to secure your tickets early to avoid disappointment.
It's important to note that the Sizzling Summer Savings Offer cannot be combined with any other offers. So, take advantage of this incredible deal and embark on an extraordinary adventure that will leave you in awe. Cirque du Soleil's 'Drawn to Life' is a one-of-a-kind production that seamlessly blends art, acrobatics, and storytelling to create a magical experience like no other.
Don't miss out on this chance to witness the brilliance of 'Drawn to Life' at Disney Springs. Grab your tickets now and get ready to be transported into a world of wonder, where imagination knows no bounds. Let Cirque du Soleil ignite your senses and leave you with memories that will last a lifetime. The stage is set, the performers are ready – are you prepared to be drawn into the magic?