All-Day Park Hopping Returns: Exciting Times Ahead at Disney World!
Reading Time:
2
minutes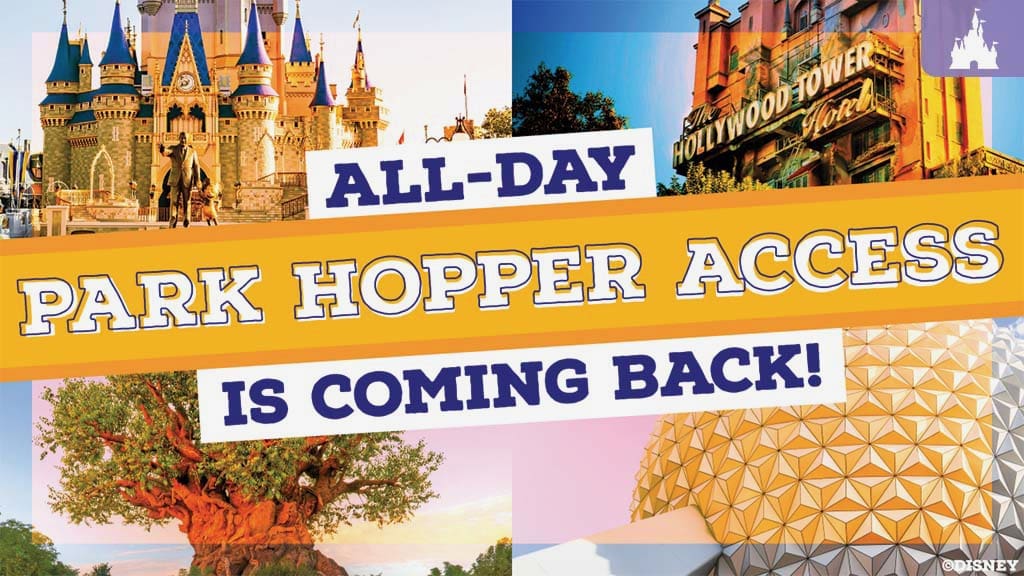 Hey Disney vacationers! I've got some fantastic news for you. Starting January 9, 2024, if you've got a ticket with Park Hopper perks or an Annual Pass, you can hop between parks whenever you fancy during park hours. Remember the days when Park Hopper access was only after 2 p.m.? Those days are gone! Now, you decide when it's the perfect time to switch parks. Hip-Hip Hooray, for the return of all-day park hopping!
Let's say you're an Annual Passholder. If you've got a reservation at EPCOT and you swing by at 9 a.m. for a couple of rides, guess what? You can head straight to another park right after that. No more waiting around!
But wait, there's more! For our dear Passholders, Disney is introducing "Good-to-go days" starting this January. On these special days, you'll see updates on the theme park reservation calendar showing when you can visit a Disney World park without needing a reservation. Just keep an eye out for those blockout dates, as they'll still be in effect.
Making Disney Dreams Simpler
You might be wondering, "Why all these changes?" Well, Disney is all about making your Disney World experience smoother, more enjoyable, and downright magical. They've listened to us, and are always looking for ways to enhance our visit. Here's a quick recap of the goodies they've rolled out:
What's Up Now:
Free self-parking for those staying at Disney Resort hotels. Yay!
After 2 p.m., Annual Passholders can visit parks without a reservation (except Magic Kingdom on weekends).
Buying Disney Genie+ service? You'll get digital downloads of select PhotoPass attraction snaps taken on your visit day.
And guess what? Parking trams are back at all four Disney World parks!
Coming Your Way on January 9, 2024:
All-day Park Hopper access is back in action!
No need for theme park reservations for date-based tickets.
Disney dining plans are back for Disney Resort hotel guests as part of a package.
2024 is shaping up to be a magical year, and I can't wait to see you there. Start planning your visit now!
Quick note for our Annual Passholders: To use the Park Hopper benefit, you'll need to make a reservation for the first park you're visiting and actually visit it before hopping to another. Alternatively, you can visit a park on a "good-to-go" date or after 2 p.m. (except for Magic Kingdom on weekends) before switching parks. Always check the Walt Disney World Resort Annual Pass Terms and Conditions for the full scoop.
Looking To Book Your Dream Disney Vacation?
Meet the Author: Nate Bishop
I'm a die-hard Disney fan with 38 years of visits under my belt, having stepped into Disney World 120+ times. Proud to be a Disney Annual Passholder, a Vacation Club member since '92, a Castaway Club Member, and a runDisney enthusiast. Oh, and I've graduated from the Disney College of Knowledge. Need Disney insights or planning tips? I'm your guy!