Unleash the Magic: Early Entry at Disney World Lets You Experience the Parks Like Never Before!
Reading Time:
3
minutes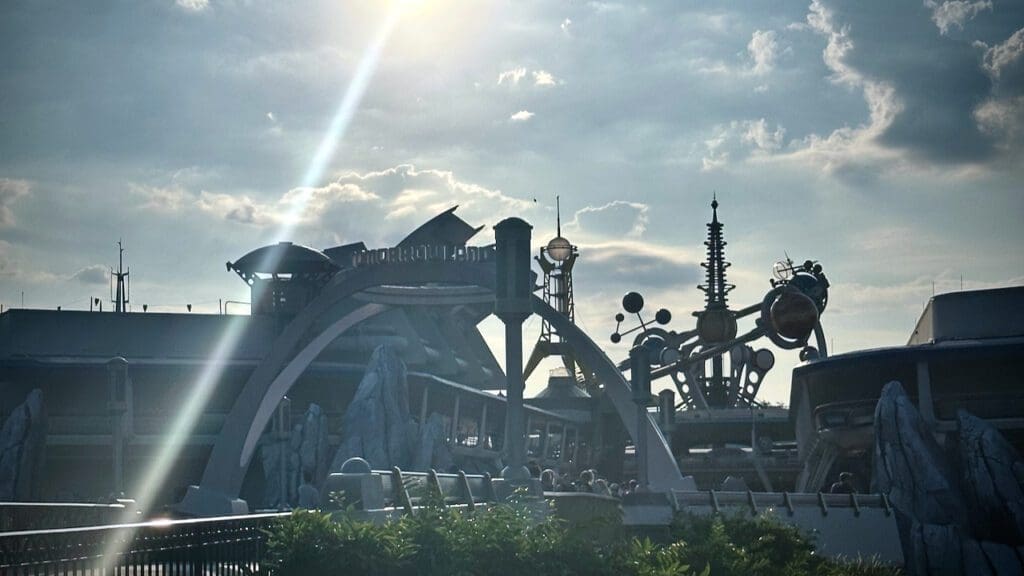 If you're a Disney enthusiast like me, get ready to uncover the secrets of early entry at Disney World! Say goodbye to long lines and hello to the ultimate Disney perk. Let me introduce you to the magic of Early Entry at Disney World!
Introducing Early Entry at Disney World: The Ultimate Disney Perk
So, what exactly is Early Entry at Disney World? It's a fantastic perk available to guests staying at Walt Disney World Resort Hotels, as well as the Swan and Dolphin hotels, Shades of Green, the Disney Springs Resort Area hotels, and the Bonnet Creek Resort hotels. It's like getting a sprinkle of pixie dust on your vacation!
With Early Entry, you have the marvelous opportunity to enter any Disney World theme park 30 minutes before the official opening time. Isn't that simply magical? And during busy times of the year, this early entry may even be extended to a full 60 minutes! Check the specific timing for your desired date on Disney's Theme Park Calendar. Trust me, this little perk can make a world of difference in your Disney World experience.
Early Entry vs. Extra Magic Hours: What's the Difference?
Now, let's dive into the differences between Early Entry at Disney World and its predecessor, Extra Magic Hours. Extra Magic Hours, as some of you may recall, was only available on select days and at select parks. But Early Entry? It's available every single day at all Disney World parks! Yes, you heard that right, my friends. You can experience the magic of Early Entry every day.
Unlocking the Magic: How to Make the Most of Early Entry at Disney World
To make the most of your Early Entry at Disney World, follow these insider tips. First, consult a crowd calendar or ask your Authorized Disney Vacation Planner to determine which parks are expected to be the least crowded during your visit. This will help you find the most enchanting and least crowded experiences. Trust me, the Touring Plans Crowd Calendar is a personal favorite.
Arrive Early and Embrace the Magic
Arriving early is key to embracing the magic. Aim to arrive at least 40 minutes before Early Entry starts. By doing so, you position yourself at the front of the eager crowd, ready to dive into the enchantment as soon as the gates open. It's like being transported to a fairy tale!
Conquer the Most Popular Rides
Once inside the park, waste no time and head straight for one of the busiest attractions. Since you're near the front of the crowd, you'll have the joy of experiencing your first ride with virtually no wait. It's the stuff dreams are made of! After that, take advantage of your early entry and hop in line for another popular ride. The wait might be slightly longer, but it's still significantly better than waiting until after the official park opening.
Let me share the magical moment when my wife and I used Early Entry to conquer Seven Dwarfs Mine Train. We arrived at the Magic Kingdom bright and early, eagerly waiting for the gates to open. As soon as the clock struck the designated time, we dashed towards the iconic ride. Thanks to our early entry, we practically walked right onto the ride, singing along with the dwarfs as we whirled through the mine. It was an exhilarating start to our Disney adventure, and we felt like true champions of the Magic Kingdom!
Extra Magic After Hours: Extended Evening Theme Park Hours
Now, some of you might be wondering about the evening equivalent of the now-defunct Evening Extra Magic Hours. Well, Disney has an answer for that too! They introduced the Extended Evening Theme Park Hours exclusively for guests staying at Deluxe Resorts, Deluxe Villas, and select other hotels. On select evenings at select parks, eligible guests can enjoy an additional two hours of enchantment after the park's official closing time. Imagine strolling down Main Street, U.S.A., under the shimmering lights and experiencing attractions with fewer crowds. It's a truly magical way to end your day at Disney World.
In conclusion, embrace the magic of Early Entry at Disney World! It's your VIP pass to the most popular attractions. Arrive early, conquer the rides, and immerse yourself in a world where dreams come true. Say goodbye to long lines and hello to unforgettable memories. Don't miss out on this extraordinary Disney perk!
Looking To Book Your Dream Disney World Vacation?
I'd love to help you and your family book your vacation! My concierge-level travel planning services are free for all Disney World vacations. There are never any additional fees for using my services to book your dream Disney World vacation.