Disney's Newest Patented Ride Tech: Let's Take a Look!
Reading Time:
3
minutes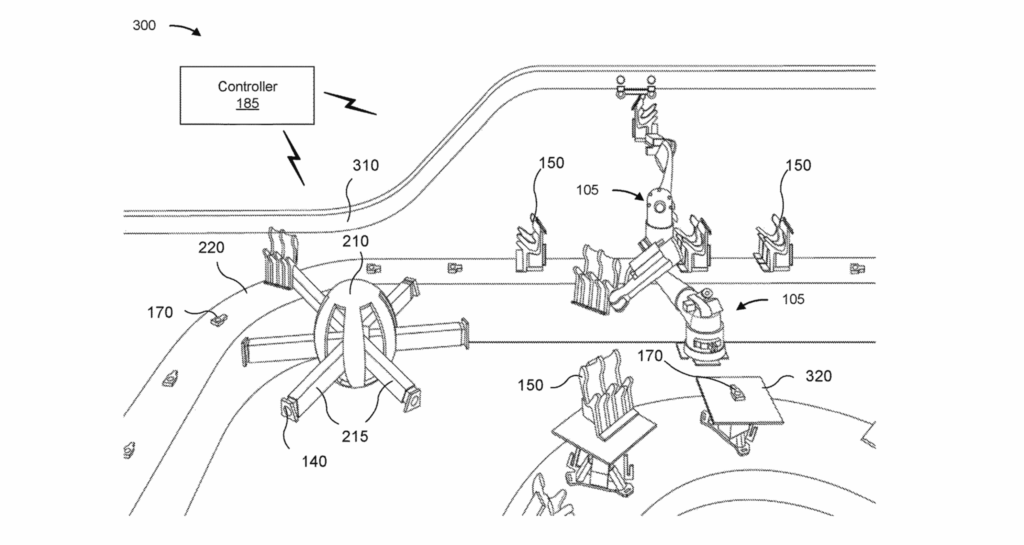 Hey there, fellow Disney fans! Have you ever wished for a ride that starts off as a gentle journey through a magical world and then suddenly turns into a heart-pounding roller coaster? Well, Disney might just be working on making that dream a reality. Let's take a look at Disney's newest patented ride tech!
The Magic Behind the Scenes
Disney recently dropped a patent that's got everyone talking. Imagine this: you're sitting in a ride compartment, enjoying a serene dark ride, when suddenly a robotic arm swoops in, lifts your compartment and transfers you to a completely different ride system. Yep, you read that right! This isn't some sci-fi fantasy; it's Disney's latest innovation.
The patent showcases a design where passenger compartments are on one track, and there's this super cool robotic tool right in the middle. This tool then safely transfers the ride vehicle to a secondary track, offering a completely different attraction experience. It's like getting two rides for the price of one!
Making Rides More Accessible
But it's not just about the thrill. Disney is also thinking about how to make rides more accessible for everyone. With this new tech, attractions that use the omnimover-style system (think "The Little Mermaid" or "The Haunted Mansion") could become even more guest-friendly.
Here's how it could work: guests can take their sweet time getting into a stationary ride vehicle. No rush, no stress. Once they're all settled in, the vehicle is then transferred to the main track that's continuously moving. It's a bit like how the Disney Skyliner gondola system operates, where an accessible vehicle is added to a secondary track, allowing guests to board at their own pace. Once they're ready, the vehicle merges onto the main loop, ensuring a smooth ride experience with minimal disruptions.
Pushing the Boundaries of Storytelling
But wait, there's more! Disney's patent also hints at some purely storytelling-driven applications. Imagine being transferred from a boat ride to a road-based adventure. Or how about a robotic arm picking up your ride vehicle and passing it to another arm? The possibilities are endless and oh-so-exciting!
One of the patent illustrations even shows a scenario where a robotic arm lifts a ride vehicle and then gently places it back down. It's all about creating a unique and unforgettable experience for passengers.
Disney is always pushing the envelope when it comes to theme park tech, and this new patent is no exception. Whether it's for accessibility or pure storytelling magic, this robotic ride transfer system promises to revolutionize the way we experience attractions. So, next time you're at a Disney park, keep an eye out. You never know when you might find yourself on a ride that's two adventures in one!
Looking To Book Your Dream Disney Vacation?
Meet the Author: Nate Bishop
I'm a die-hard Disney fan with 38 years of visits under my belt, having stepped into Disney World 120+ times. Proud to be a Disney Annual Passholder, a Vacation Club member since '92, a Castaway Club Member, and a runDisney enthusiast. Oh, and I've graduated from the Disney College of Knowledge. Need Disney insights or planning tips? I'm your guy!