Exciting News: Limited-Time Kids' Ticket Offer for Early 2024 at Disneyland Resort!
Reading Time:
2
minutes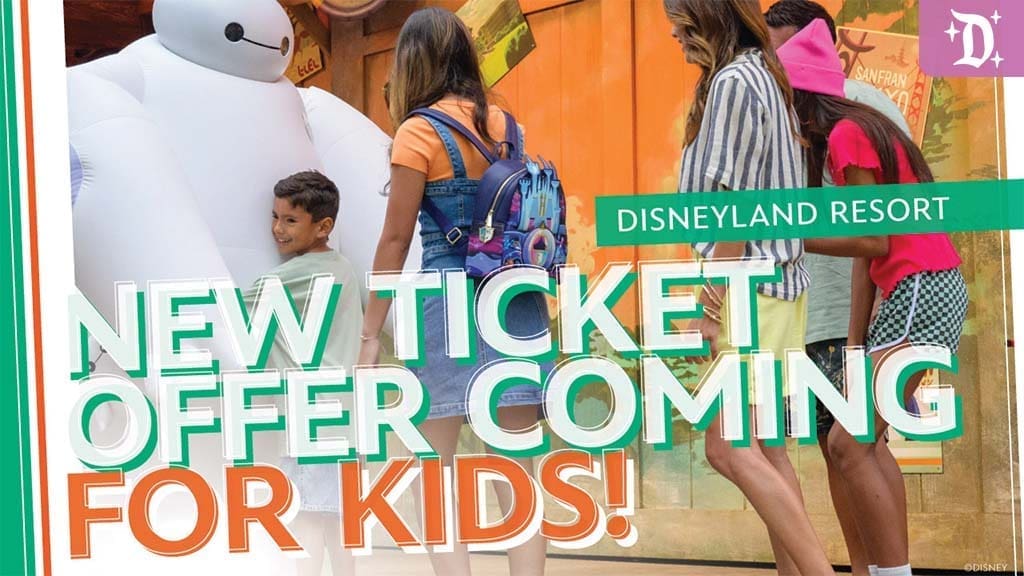 Hey there, fellow Disneyland fans! I'm thrilled to bring you some enchanting news that's sure to make your day. Get ready to make your family's dreams come true with the latest scoop on a fantastic limited-time kids' ticket offer at Disneyland Resort for early 2024. So, grab your mouse ears, and let's dive into the pixie-dusted details!
Limited-Time Kids' Special Ticket Offer
Starting from October 24, 2023, you can score big with a special ticket offer designed especially for the little ones in your family. We're talking about kids aged 3 to 9, and they're in for a real treat. With this incredible promotion, you can snag a child's ticket to one of Disneyland Resort's theme parks for as low as $50 per child, per day. Yep, you read that right!
Now, here's the fun part – you have choices. You can opt for 1, 2, or 3-Day Park tickets, and the excitement doesn't stop there. Want to explore even more? You can customize your experience with add-ons like Park Hopper tickets or Disney Genie+ service. It's all about making your trip uniquely yours. These special child tickets are not only budget-friendly but also incredibly flexible.
The Dates That Matter
So when can you take advantage of this enchanting deal? Well, mark your calendars because these special child tickets will be valid for use from January 8, 2024, to March 10, 2024. No need to worry about blockout dates – it's a smooth ride all the way! Just keep in mind that these tickets will be valid for 13 days from your first park visit or until March 10, 2024, whichever comes first.
But wait, there's more – you'll need both a theme park reservation and a valid ticket for the same park on the same date to enter. Don't fret; I'll guide you through the reservation process when work together.
Plan Your Magical Adventure
With so many fantastic things happening across the resort and these incredible opportunities to save and plan, there's never been a better time to start dreaming and planning your unforgettable trip to Disneyland Resort. Whether you're exploring the iconic attractions, meeting beloved characters, or enjoying mouthwatering treats, every moment will be filled with magic and memories.
Keep in mind that theme park reservations for Kids' Special Offer Ticket holders are limited and subject to availability. It's always a good idea to secure your reservations early, especially as the ticket expiration date approaches. Remember, this promotion is subject to change or cancellation without notice, so don't wait too long to make your dreams a reality!
I hope this news has sprinkled a little extra pixie dust into your day. The magic of Disneyland Resort is waiting for you and your family, so start planning your incredible adventure. Remember, there's no better time to create unforgettable memories than right now! I can't wait to see you in 2024 for a Disneyland adventure filled with fun, laughter, and, of course, a touch of Disney magic. If you're looking to book a Disneyland vacation I'll be delighted to work with you and your family to plan it. All at no additional cost to you! Just fill out the form below and we'll get to planning!
Looking To Book Your Dream Disney Vacation?