First Look: Disney Lookout Cay is Looking Like a Tropical Paradise!
Reading Time:
3
minutes
Hey there, fellow Disney Cruise fans! I'm super thrilled to share some amazing news about a place that's been on my radar: Disney Lookout Cay at Lighthouse Point. This spot is shaping up to be the ultimate retreat in the Bahamas, and I can't wait to tell you all about it. So, grab a cup of coffee, and let's dive into this exciting journey together!
First things first, Disney Lookout Cay is nestled on the tropical paradise island of Eleuthera in The Bahamas. And guess what? It's Disney Cruise Line's latest gem! The moment you set foot on this island, which is set to open in the summer of 2024, you'll be swept into a world where Bahamian storytelling, art, and culture are celebrated in every corner. It's like stepping into a vibrant, living storybook!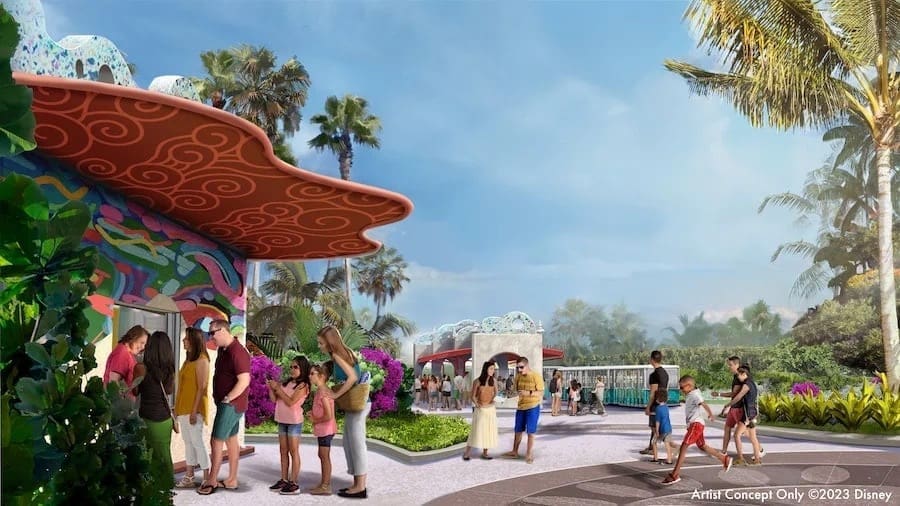 Now, let's talk about the first thing you'll see – Mabrika Cove. "Mabrika" means "welcome" in the Taino language, and believe me, the welcome you'll receive here is nothing short of tropical magic. The Lucayans, the indigenous people of The Bahamas, may not use this language anymore, but the spirit of their greeting lives on. This colorful spot is your first taste of the warm Bahamian culture.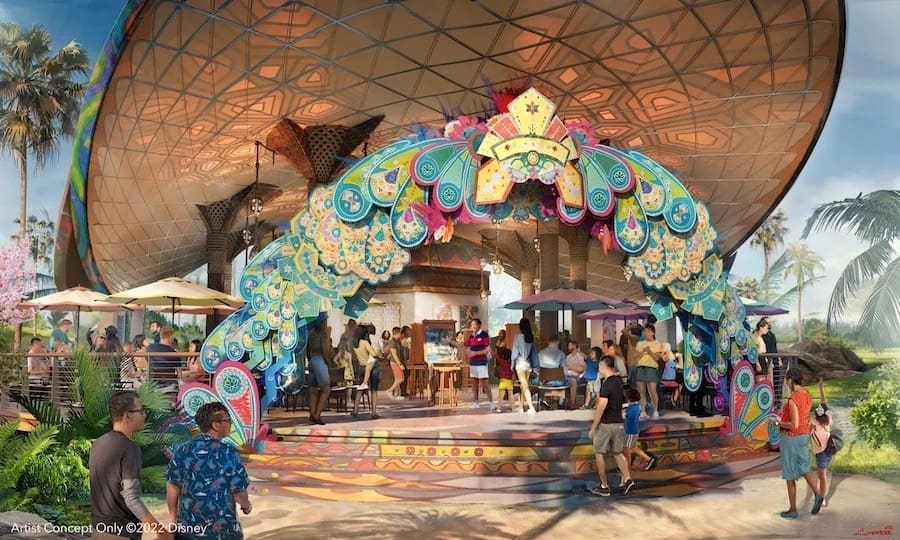 Ready for a party? The Goombay Cultural Center is where it's at! This place is all about celebrating "Junkanoo," the heart and soul of Bahamian festivals. Think joyous music, eye-popping parades, and an atmosphere that's just bursting with life. Goombay, a traditional Bahamian music style, is all about singing, dancing, and drumming. The center, with its vibrant pavilion and Junkanoo-inspired arch, is a tribute to this fantastic festival.
For families, Triton's Trumpet Stage will be the place to be. It's named after a gorgeous Bahamian natural wonder – a large, spiraled seashell known as "Triton's Trumpet." Imagine enjoying entertainment with your loved ones in a setting inspired by the beauty of the Bahamas.
Oh, and let's not forget about shopping! Treasures of Eleuthera is the go-to spot for locally-made gifts and artisan crafts. This shop will be a treasure trove of Bahamian artistry, offering unique items that are perfect for taking a piece of the Bahamas home with you.
For those seeking a peaceful escape, Serenity Bay is your haven. This adults-only spot will offer a tranquil beach experience, complete with a dining area and private cabanas. It's like a slice of paradise just for grown-ups!
In a nutshell, Disney Lookout Cay is a blend of relaxation, breathtaking nature, cultural festivities, and that signature Disney magic. I'm counting down the days until its debut in the summer of 2024. There's so much more to discover about this Bahamian retreat, and I'll be right here to share all the juicy details. So, stay tuned, and let's get excited together for this incredible adventure at Disney Lookout Cay!
Looking To Book Your Dream Disney Vacation?
Meet the Author: Nate Bishop
I'm a die-hard Disney fan with 38 years of visits under my belt, having stepped into Disney World 120+ times. Proud to be a Disney Annual Passholder, a Vacation Club member since '92, a Castaway Club Member, and a runDisney enthusiast. Oh, and I've graduated from the Disney College of Knowledge. Need Disney insights or planning tips? I'm your guy!