New Tropical Delights at Disney's Caribbean Beach Resort's Banana Cabana
Reading Time:
2
minutes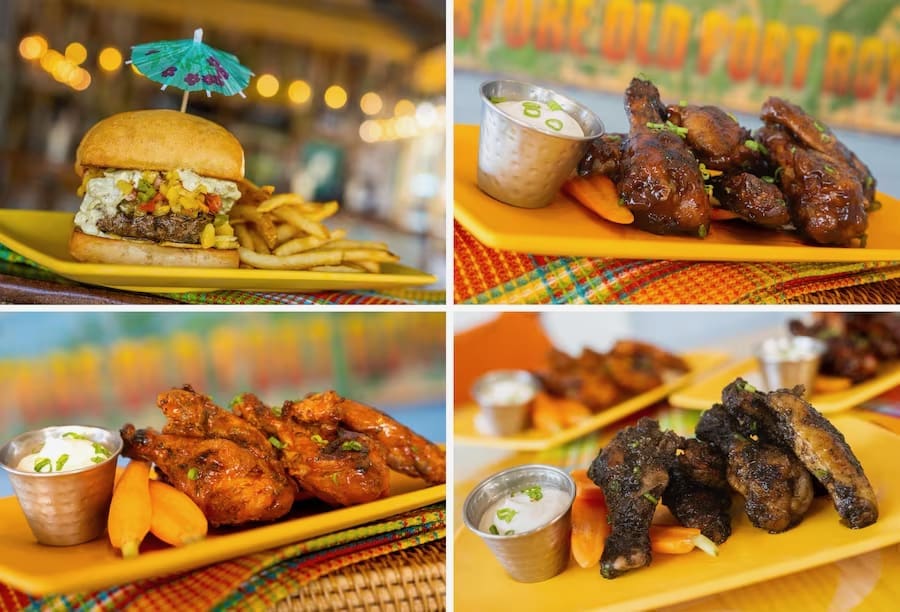 Hey there, fellow Disney food lovers! It's time to kick back and indulge because I've got some exciting news for you. We're taking a virtual trip over to Disney's Caribbean Beach Resort, where the Banana Cabana has just spiced up its menu with some delectable additions that'll transport your taste buds to a Caribbean paradise.
Picture this: a refreshing drink in one hand and a mouthwatering snack in the other. That's the experience you can expect at Banana Cabana, and we're here to spill the beans on these scrumptious new offerings.
Banana Cabana Burger: A Tropical Delight for Your Taste Buds
First up, the Banana Cabana Burger – a true masterpiece. This savory creation features a harmonious blend of flavors, including Caribbean barbecue, tomatillo-jalapeño cream cheese, and pineapple salsa, all topped off with a satisfying plantain crunch. And what's a burger without a side of crispy french fries? It's a tropical taste explosion that's bound to leave you craving more.
Wing Lovers Rejoice: New Flavors Take Flight
If you're a wing enthusiast, you're in for a treat. Banana Cabana's Grilled Wings have welcomed two tantalizing new sauce flavors into the mix: Rum Barbecue and Guava Buffalo. Of course, the classic Jamaican Jerk flavor is here to stay. Each of these three options caters to different heat preferences, from mild (Rum Barbecue) to medium (Guava Buffalo) and hot (Jamaican Jerk). No matter which one you choose, your wings will come with a side of crisp carrots and a zesty cilantro-lime crema to cool things down.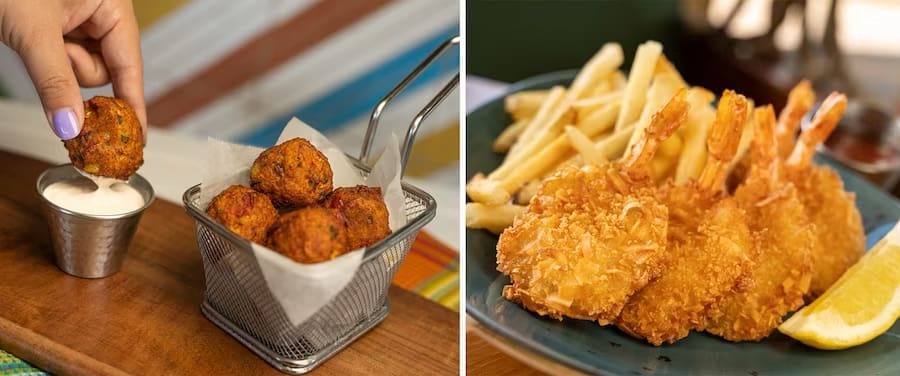 Seafood Delights by the Pool
If seafood is your jam, you're in luck too. Banana Cabana now offers two delightful seafood options for you to savor poolside. The Seafood Fritters come with a side of passion fruit aïoli, offering a burst of tropical flavors with every bite. Meanwhile, the Coconut Shrimp is served with a citrus-chili sauce that's bound to tingle your taste buds, all alongside those trusty french fries. It's a seafood lover's paradise!
Island Vibes Every Weekend
But wait, there's more! The island vibes are cranked up a notch on Fridays and Saturdays when Banana Cabana treats you to live music courtesy of a steel drum band. So, as you sip your Caribbean-inspired drinks and savor those mouthwatering bites, you'll be serenaded by the soothing sounds of steel drums – a true tropical paradise experience.
There you have it, folks – a sneak peek at the tantalizing additions at Disney's Caribbean Beach Resort's Banana Cabana. So, whether you're a burger aficionado, a wing connoisseur, or a seafood enthusiast, you'll find something to delight your taste buds and transport your senses to a Caribbean oasis. Don't miss out on these delicious offerings, and be sure to drop by on the weekends for a live music experience that'll make your visit even more unforgettable. Enjoy your tropical escape at Banana Cabana – I'll see you there!
Looking To Book Your Dream Disney Vacation?