From Budget to Luxury: Find Your Perfect Disney World Vacation Resort Today!
Reading Time:
6
minutes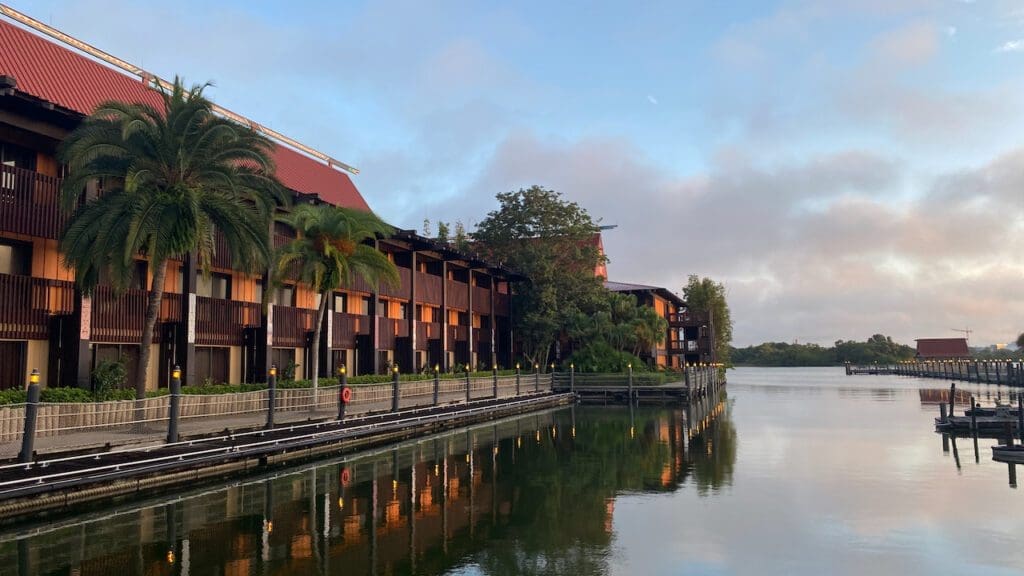 Hey there, fellow Disney vacationers! I'm here to help you navigate the wonderful world of Disney vacations and choose the perfect resort for your dream stay. As an experienced Disney Vacation Planner, with over 35 years of Walt Disney World vacations, I've seen it all and learned a thing or two along the way. So, let's dive in and make your Disney World experience truly magical!
Understanding Disney World Vacation Resorts
What Makes Disney World Vacation Resorts So Special?
Disney World resorts are more than just places to rest your weary feet after a day of magical adventures. They're an integral part of the Disney experience, designed to immerse you in the "Disney Magic" from the moment you arrive. Each resort category – Value, Moderate, Deluxe, and Deluxe Villas – offers its own unique perks and price ranges.
My Magical Tip: The Value of Staying at a Disney World Vacation Resort
I can't stress enough the benefits of staying at an official Disney World vacation resort. Picture this: you wake up and step outside your hotel, greeted by the enchanting Disney atmosphere right from the start. You'll enjoy early access to dining reservations, allowing you to secure those coveted reservations before other guests. Plus, you'll have Early Theme Park Entry, where all the parks open early to Disney vacation resort guests. And let's not forget the convenient transportation options, like buses, monorails, boats, and the new Skyliner, making getting around a breeze!
Choosing Your Dream Stay: Let's Talk Disney World Vacation Resort Options
Consider Your Budget for Disney World Vacation Resorts
Money matters, my friend, so let's discuss the budget aspect. Disney World offers something for every wallet, and it's essential to find the right balance between cost and amenities. Let's explore the various resort categories and what you can expect:
Disney World Value Resorts: Affordable Magic for All
If you're looking to save some pixie dust without compromising on the magic, Disney World's value resorts are the way to go. These lively and colorful resorts offer whimsical theming and fun amenities like larger-than-life characters, pools, and food courts bursting with Mickey-shaped delights.
All-Star: Sports
All-Star: Movies
All-Star: Music
Art of Animation
Pop Century
Fort Wilderness Campground
Disney World Moderate Resorts: Comfort and Charm
For a bit more space and tranquility, consider Disney World's moderate resorts. These mid-priced options provide a step up in amenities, including themed pools, water slides, and themed table-service restaurants. You'll find yourself surrounded by the charm of Disney storytelling without breaking the bank.
Coronado Springs
Caribbean Beach
Port Orleans – Riverside
Port Orleans – French Quarter
Fort Wilderness Cabins
Disney World Deluxe Resorts: Luxury and Disney Grandeur
Now we're talking luxury and indulgence! Disney World's deluxe resorts are the crème de la crème, offering top-notch accommodations, exquisite dining options (i.e. signature dining), stunning pools, and even spas. Get ready to be treated like royalty as you bask in the opulence and theming that Disney does best.
Contemporary Resort
Polynesian
Grand Floridian
Wilderness Lodge
Yacht Club
Beach Club
Boardwalk Inn
Animal Kingdom Lodge
Disney World Deluxe Villas: Spacious Retreats for Families
If you're traveling with a larger group or crave extra space, Disney World's deluxe villas are the ideal choice. These spacious accommodations come with multiple bedrooms, kitchens, and even laundry facilities. It's like having your own Disney-themed home away from home!
Old Key West
Boardwalk
Boulder Ridge
Beach Club Villas
Saratoga Springs
Bay Lake Tower
Kidani Village
Animal Kingdom Lodge – Jambo House
Villas at Grand Floridian
Polynesian Villas & Bungalows
Copper Creek
Riviera Resort
Finding Your Perfect Disney World Vacation Resort Fit
Family-Friendly Amenities: Fun for All Ages
Traveling with little ones? Look for Disney World resorts with fantastic family-friendly amenities. Pools with waterslides, splash zones, playgrounds, and character experiences will keep your kids smiling from ear to ear. Trust me; there's nothing quite like seeing your little ones' faces light up when they meet their favorite characters!
Adult-Oriented Features: Adults Need Magic Too
Disney World isn't just for kids; it's for the young at heart too! If you're seeking a more adult-oriented experience, consider Disney World resorts with relaxing spas, romantic dining options, and proximity to nightlife (Disney Springs or Disney's Boardwalk). Take some time for yourself, unwind, and let the magic of Disney rejuvenate your soul.
Exploring Different Disney World Vacation Resort Themes
Step Into Themed Wonderlands
One of the most magical aspects of Disney World resorts is their incredible theming. Each resort transports you to a different world, allowing you to fully immerse yourself in the Disney experience. Let me share a personal experience. I once stayed at Disney's Animal Kingdom Lodge, surrounded by the sights and sounds of the African savannah. Waking up to giraffes right outside my balcony, while I enjoy a cup of coffee and watching the sunrise over the resort, is an experience I'll never forget! Find a theme that calls your name, and works within budget.
Caribbean Vibes, Polynesian Paradise, and More
From the tropical paradise of Disney's Polynesian Village Resort to the Caribbean charm of Disney's Caribbean Beach Resort, you'll find a multitude of themed wonders. Explore different cultures, architectural styles, and landscapes, all within the magical boundaries of Disney World. The best part? Each themed resort has its unique perks and attractions.
The key is to find a theme that calls your name and works within budget.
Analyzing Disney World Vacation Resort Locations
Location, Location, Location!
When it comes to Disney World, location matters. The resort you choose can affect travel times, convenience, and access to specific parks. Here are a couple of key considerations:
Close Proximity to Parks: Shorter Travel Times
If you want to minimize travel time and maximize park enjoyment, choose a Disney World resort near your favorite park. Imagine being just a hop, skip, and jump away from the magic, with more time to ride attractions, meet characters, and indulge in Mickey-shaped treats!
Magic Kingdom Area

Grand Floridian
Polynesian
Contemporary
Wilderness Lodge
Fort Wilderness

EPCOT/Hollywood Studios Area

Yacht Club
Beach Club
Boardwalk
Rivieria
Caribbean Beach
Pop Century
Art of Animation
Coronado Springs

Animal Kingdom Area

All-Star Sports
All-Star Movies
All-Star Music
Animal Kingdom Lodge

Disney Springs

Old Key West
Saratoga Springs
Port Orleans – Riverside
Port Orleans – French Quarter
Centrally Located Resorts: Easy Park-Hopping
On the flip side, choosing a Disney World resort that's centrally located within Disney World has its advantages too. You'll have easy access to all areas of the park, making park-hopping or heading back for some much-deserved pool time a breeze. Plus, you'll have more dining, entertainment, and shopping options right at your doorstep.
Overall the EPCOT/Hollywood Studios area is considered the most centrally located area within Walt Disney World.
Additional Considerations:
Beyond the Basics
We've covered the essentials, but there are a few additional factors to keep in mind for an optimal Disney World experience.
Special Accommodations and Accessibility
Disney is committed to ensuring that everyone can experience the magic, regardless of ability. If you or someone in your group has specific accessibility needs, certain Disney World resorts offer accessible rooms, transportation options, and other services to cater to those requirements. Disney's dedication to inclusivity truly sets it apart.
When you work for a Disney Vacation Planner like myself, we are very familiar with which resorts would be best suited for the respective requirements. Additionally, we're familiar with aspects like which resorts don't have elevators (i.e. Old Key West, except for one building), etc.
Dining Options: Savor the Magic
Disney World is a foodie's paradise, and the resort you choose could also impact your dining options. From character meals where your little ones can dine with their favorite princesses to themed restaurants and signature dining experiences, the culinary adventures at Disney are second to none. My personal favorite? Dining at Cinderella's Royal Table in the heart of the Magic Kingdom. Meeting Cinderella while enjoying a delicious meal in a fairytale castle is an experience fit for royalty!
No matter where you stay, whether it's at a Disney Resort or not, you can dine at any of the restaurants within the resorts. The one big advantage of staying at a resort where you like to dine is the time savings on getting to and from the restaurant.
Now that we've journeyed through the enchanting world of Disney World vacation resorts, armed with knowledge, it's time to make your dream stay a reality. Remember, consider your budget, needs, preferences, and resort theming when making your choice. Reach out to a Disney Vacation Planner or conduct further research to fine-tune your decision. I have no doubt that with the right resort in your corner, your Disney World vacation will be a truly magical experience that you'll cherish for a lifetime. So go ahead, pick your dream stay, and let the Disney magic unfold!
Looking To Book Your Dream Disney World Vacation?
I'd love to help you and your family book your vacation! My concierge-level travel planning services are free for all Disney World vacations. There are never any additional fees for using my services to book your dream Disney World vacation.