Picture Perfect Dining: Introducing Disney's Mobile Order Photo Galleries!
Reading Time:
2
minutes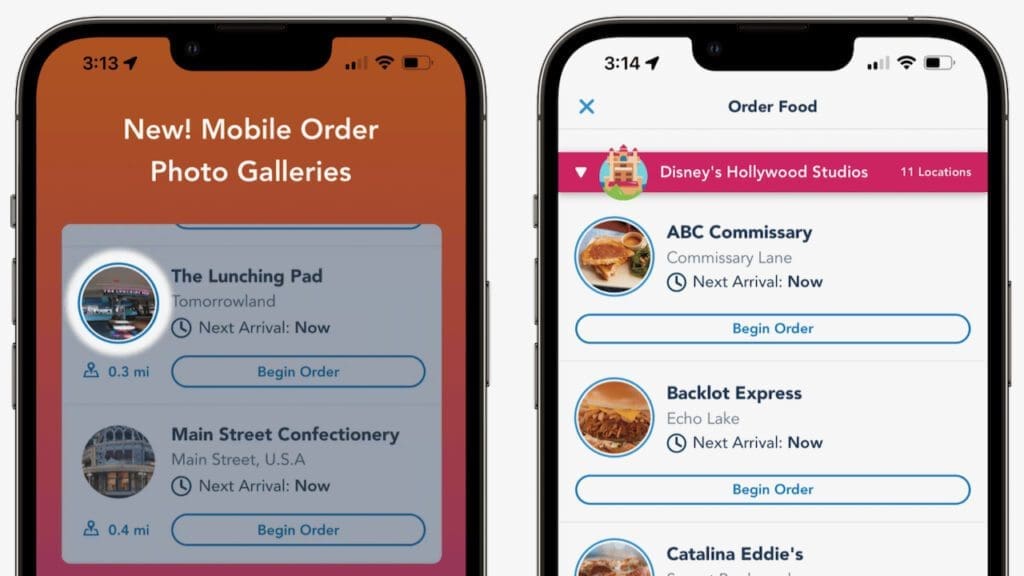 Disney fans hold on to your Mickey ears because there's an exciting new feature that Disney just rolled out to My Disney Experience! Say hello to the "Mobile Order Photo Galleries" – a delightful addition that will surely enhance your dining experience at the happiest place on earth. If you love Instagram Stories, you're going to adore this new functionality!
So, what's all the buzz about? Well, imagine being able to browse through scrumptious food photos from various Mobile Order dining locations, all in a familiar Instagram Stories-style presentation. It's like bringing the magic of Instagram (or Facebook) right into the palm of your hand, allowing you to get a mouthwatering overview of what each restaurant has to offer without the need to dive into a traditional menu.
Let's walk you through how it works. Once you're on the My Disney Experience app's main screen, simply select the mobile order option. Instantly, a quick pop-up will appear, guiding you on what to expect. Keep an eye out for the Mobile Order Photo Galleries – dining locations will have a charming blue ring surrounding their "profile picture." These are the spots that will bring you into a delightful slideshow of some of their most popular menu options, presented in an engaging Instagram Stories-style format.
For instance, take a peek at the Docking Bay 7 Food & Cargo Mobile Order Photo Gallery. In a matter of seconds, you'll be treated to a tantalizing showcase of three different delectable entrees. The photos gracefully glide from one dish to another, teasing your taste buds with each passing second. But don't worry; you won't miss out on any of the mouthwatering details. Just like an Instagram Story, you have the freedom to tap through the photos, moving forward or backward in the gallery, savoring each dish at your own pace.
All in all, the Mobile Order Photo Galleries are a fantastic addition to the My Disney Experience app. They add a touch of enchantment to the dining journey, making it easier than ever to explore and choose from an array of delectable delights. The best part? You can do it all with just a few taps on your smartphone!
Next time you're at the park, try out this fabulous new feature and let your taste buds guide you through a mouthwatering adventure. Don't forget to capture those delicious moments with your own Insta-worthy photos and share the magic with your friends and family!
Stay tuned for more updates on all things Disney and magical experiences right here on our blog. Until then, happy dining!