Pixar Place Hotel: The Ultimate Pixar Experience Awaits!
Reading Time:
3
minutes
Hey there, Pixar fans! If you've been keeping an eye on Disney's Paradise Pier Hotel at Disneyland Resort, you've probably noticed some exciting changes. Well, we've got some fantastic news for you: the hotel is getting a Pixar makeover! Mark your calendars because the Pixar Place Hotel opening date is January 30, 2024. On this date, the Paradise Pier Hotel will officially become the Pixar Place Hotel, the very first hotel in the U.S. dedicated entirely to the magic of Pixar.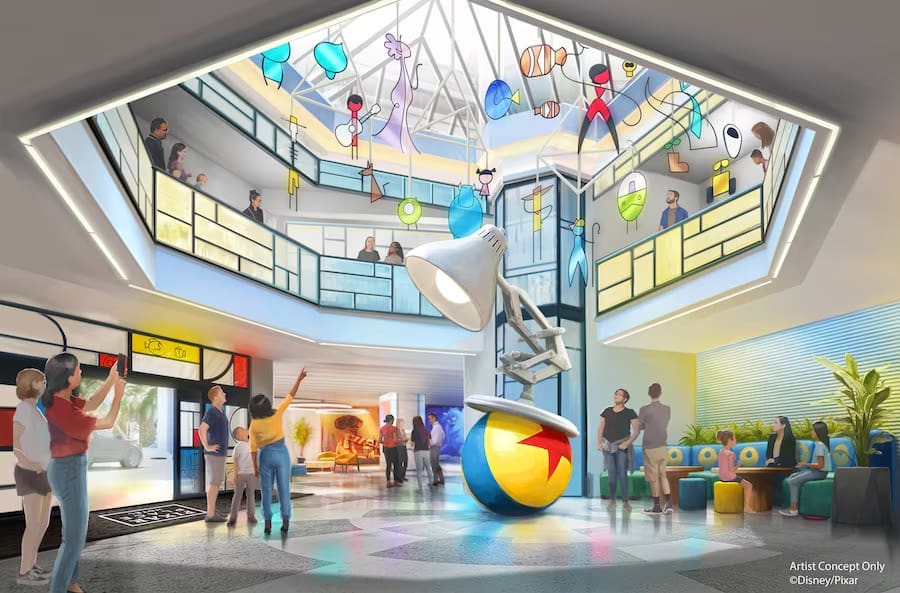 A Sneak Peek Inside Pixar Place Hotel
Imagine walking into a lobby where every corner is filled with the magic of Pixar. From early sketches to final designs, the walls will be adorned with vibrant Pixar stories, some of which have never been shared with the public before. And wait till you see the centerpiece! The iconic Pixar Lamp will be there, playfully balancing on its ball, with a delightful mobile of your favorite Pixar characters hanging from the skylight. These characters, depicted in their earliest design stages, will remind you of the magic that goes into creating these beloved stories.
Dreamy Guest Rooms with a Pixar Twist
Ever dreamt of sleeping in a Pixar-themed room? Well, dream no more! The guest rooms are designed to give you a full Pixar experience. From Pixar Ball-inspired pillows to lighting that reminds you of the famous Pixar Lamp, the rooms are a Pixar lover's paradise. And here's a fun fact: some of the artwork in the rooms was crafted by the talented artists at Pixar Animation Studios just for this hotel! You'll find concept art from movies like "The Incredibles" and "Toy Story 3" beautifully arranged on the headboards.
Get Ready for a Culinary Adventure at Great Maple
Foodies, rejoice! The Great Maple restaurant is set to open its doors in November. From the mouth-watering Cajun Shrimp & Cheddar Biscuit Benedict to the delectable Buttermilk Fried Chicken & Maple Bacon Doughnuts, there's something for everyone. And that's not all! The Sketch Pad Café in the lobby will be your go-to spot for a quick coffee or pastry. If you're in the mood for something light, head to the rooftop pool bar, Small Bytes, for some refreshing salads, wraps, and more.
Dive into the Pixar Fun Right Now!
Can't wait till January? No worries! The hotel's "Finding Nemo" themed splash pad and pool area are already open. Dive into the Pixel Pool, slide down the 186-foot-long Crush's Surfin' Slide, or simply relax by the poolside. And for those chilly evenings, cozy up by the fire pits inspired by Pixar's fiery characters like Jack-Jack and Anger.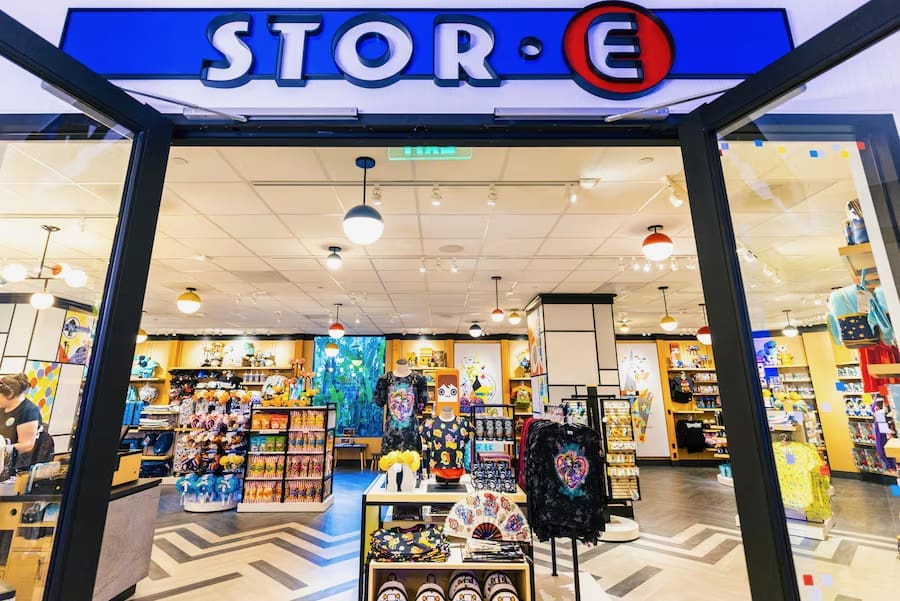 Don't forget to check out the STOR-E gift shop in the lobby. It's a playful nod to the Pixar film "WALL-E" and is stocked with Pixar-themed goodies and Disneyland Resort souvenirs. And for those who like to stay active, the new fitness center is now open, featuring a fun mural of Mike and Sulley from "Monsters University."
So, whether you're a die-hard Pixar fan or just looking for a magical experience, the Pixar Place Hotel promises to be an unforgettable adventure. Remember, Disney's Paradise Pier Hotel is still open during this transformation, offering all the perks of staying at the Disneyland Resort. I'll see you there!
Looking To Book Your Dream Disney Vacation?
Meet the Author: Nate Bishop
I'm a die-hard Disney fan with 38 years of visits under my belt, having stepped into Disney World 120+ times. Proud to be a Disney Annual Passholder, a Vacation Club member since '92, a Castaway Club Member, and a runDisney enthusiast. Oh, and I've graduated from the Disney College of Knowledge. Need Disney insights or planning tips? I'm your guy!