The Ultimate Guide to Disney Dining Plan Options and Costs Revealed!
Reading Time:
4
minutes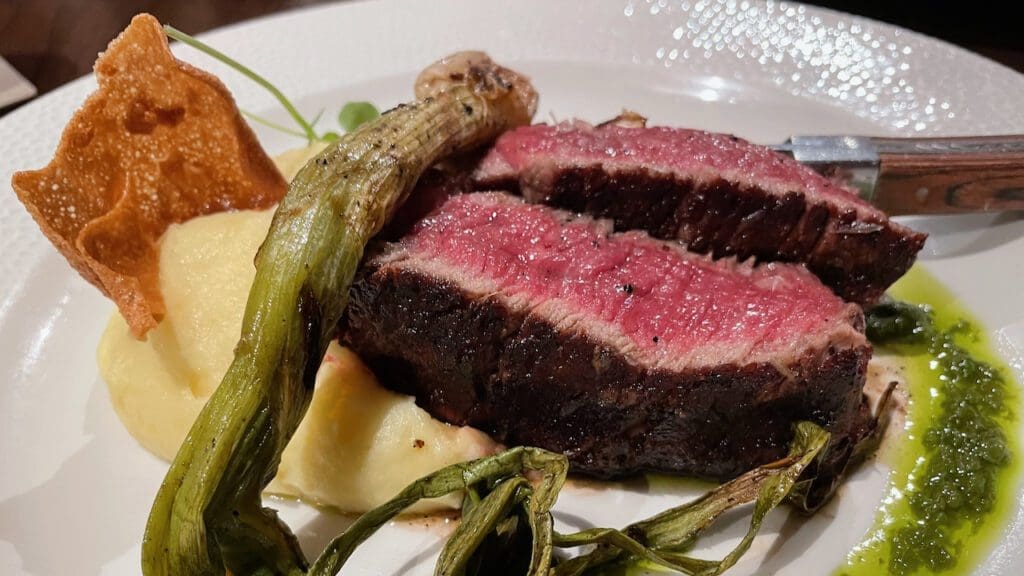 Hey there fellow Disney vacationers! I'm your friendly Disney Vacation Planner, specializing in Walt Disney World vacations. Today, we're going to dive into the world of Disney dining plans, exploring the various options and costs to help you plan your perfect Disney adventure.
Why Consider Disney Dining Plans?
Let's start with the big question: Why even bother with Disney dining plans? Well, my friends, these plans are like the keys to unlocking a world of culinary delights and hassle-free dining during your Disney World visit. Here's why they're a game-changer:
Convenience is King
Picture this: You're wandering through the Magic Kingdom, and suddenly your stomach starts singing a hunger anthem. With a dining plan, you have meals and snacks all sorted out in advance. No need to pinch pennies or ponder menus; it's all pre-planned. Just follow your nose to what will best tame your hunger monster.
Budgeting Bliss
Disney vacations can get pricey, but dining plans allow you to budget your food expenses beforehand. Knowing your meal costs in advance can help you manage your overall spending while ensuring you enjoy some delectable meals along the way.
Dining Diversity
Disney World isn't just about rides and shows; it's a culinary adventure too! Dining plans grant you access to a smorgasbord of dining experiences, from quick bites to gourmet feasts. Whether you're craving a cheeseburger or sushi roll, there's something for every dining desire.
Understanding Disney Dining Plan Tiers
Disney offers a few dining plan tiers to suit various tastes and budgets. No matter which Disney Dining plan you choose, you will get a refill mug that can be used at any of the drink machines around your Disney World Resort. Let's break them down:
Quick-Service Dining Plan
This plan is perfect for those who want to maximize park time and don't mind dining at quick-service spots. With the Quick-Service Dining Plan, you get a set number of quick-service meal credits and snack credits each day. These meals are great for when you're on the go, enjoying the attractions, and don't want to spend hours at a sit-down restaurant.
Disney Dining Plan
The Disney Dining Plan, better known as the standard dining plan, is a bit more flexible. It includes both table-service and quick-service meal credits. You can indulge in a character breakfast with Mickey or grab a quick bite, all covered by this plan. It offers a balanced mix of dining experiences, which many guests find appealing.
Costs and Pricing Strategies
Now, let's talk money. The cost of a dining plan depends on the tier you choose, the number of days you're staying, and whether you want to add it to your package. In my experience, dining plans often make financial sense for families or those who plan to dine at table-service restaurants frequently.
I have a friend whose little one is a huge fan of character dining. They enjoy nothing more than eating a chicken tender while swinging their napkin over their head at Chef Mickey's. By opting for the Disney Dining Plan, they were able to meet their favorite Disney characters at various character meals without worrying about the bill at the end of each meal. It made their trip extra special.
Here's a tip: Keep an eye out for promotions and special offers. Disney occasionally runs deals where dining plans are included with your vacation package or they'll offer a dining promo card. It's like a sweet discount!
Disney Dining Plan – Full Breakdown: Click Here
Maximizing the Value of Dining Plans
Now that you know about the different dining plans and their costs, let's talk about how to make the most of them:
Make Advance Dining Reservations (ADR)
Disney dining is incredibly popular, and the best restaurants fill up quickly. If you have your heart set on dining with Cinderella at Cinderella's Royal Table or enjoying the exotic flavors of Epcot's World Showcase, make ADRs as soon as possible. When staying at a Disney Resort you can start making ADRs 60 days prior to your check-in date. And, you can make them for your whole trip up to 10 total days. This will ensure you have the best opportunity to get the dining experiences you desire.
When you work with a Disney Vacation Planner, like myself, we will make your dining reservations for you. All at no additional cost to you.
Snack Credit Savvy
Don't underestimate those snack credits! They can be used for everything from Mickey-shaped ice cream bars to gourmet popcorn. Use them wisely to savor the little delights throughout the day.
During a scorching day at Animal Kingdom, there is nothing like redeeming a snack credit for a frozen pineapple treat. It's a refreshing way to beat the heat and keep the energy levels up.
Here's a tip: If there's a festival going on EPCOT, many times your snack credits can be redeemed for the festival booth treats!
Flexibility is Your Friend
Don't stress over sticking to a strict dining schedule. Disney dining plans offer flexibility. If you don't use all your credits one day, no worries! You can always use them the next day or even on your last day if you have leftovers.
Making Reservations and Planning Ahead
Planning is key to a successful Disney vacation, and dining is no exception:
Use the My Disney Experience App
This app is your ultimate tool for making dining reservations, checking menus, and managing your dining plan credits on the go. It's like having a Disney genie in your pocket!
Full Breakdown of My Disney Experience: Click Here
Special Considerations
Disney is fantastic at accommodating dietary restrictions. Whether you're gluten-free, vegetarian, or have food allergies, you can enjoy scrumptious meals without worry. Just let your server know about your dietary needs.
Well, my fellow Disney fans, we've covered the ins and outs of Disney dining plans and their costs. The key takeaway here is that dining plans can enhance your Disney World adventure in numerous ways, from budgeting to convenience to dining diversity.
So, when planning your next magical getaway, consider the dining plan that suits your family's needs and preferences. And remember, I'm here to help!
Looking To Book Your Dream Disney Vacation?