A Look Towards the Holiday Season at Disneyland Resort
Reading Time:
3
minutes
Is it ever too early to start counting down to the holidays? While we may not be ready to dig out those ugly sweaters just yet, Disneyland Resort is here to indulge our festive spirits with a special treat. In celebration of Halfway to the Holidays, they are giving us a sneak peek at the cozy wintertime attire that Mickey Mouse and Minnie Mouse will be sporting this holiday season, along with the confirmation of the return of some holiday favorites. And if you thought you had to wait until December to savor the delectable holiday treats, think again! Let's dive into the magical world of Disneyland's mid-year holiday celebration.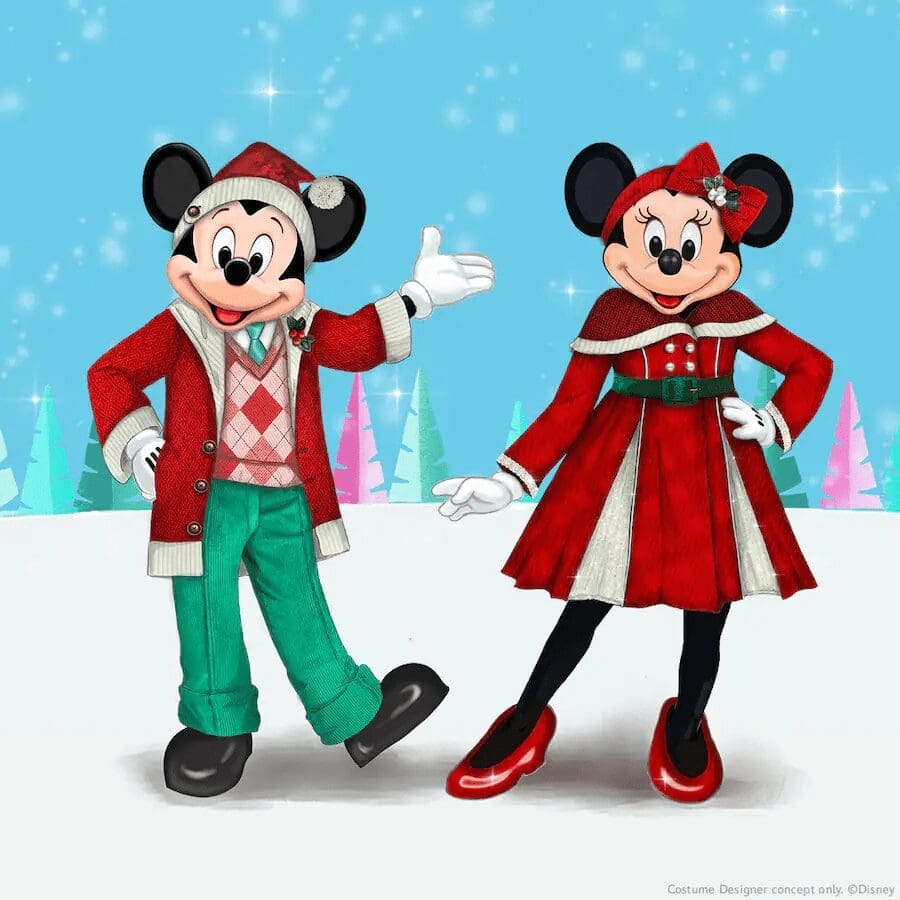 Festive Attire and Playful Prints
Mickey and his crew have always known how to dress their best for the holidays, and this year is no exception. Disneyland Park will showcase their mid-century modern-inspired looks, adding a spin to the classic red and green with pastel colors and playful prints. Expect to see snowy sparkle and the adorable matching holly brooches crafted by Minnie Mouse herself. These outfits are bound to make you say.
Beloved Attraction Returns
For many Disneyland enthusiasts, "it's a small world" Holiday has become a beloved holiday tradition. The good news is that this fan-favorite attraction transformation will be returning to Disneyland Park this holiday season. Witness the magic of the children in the attraction donning their festive attire, making the experience even more enchanting than it already is throughout the year. This is definitely a must-do on any holiday bucket list.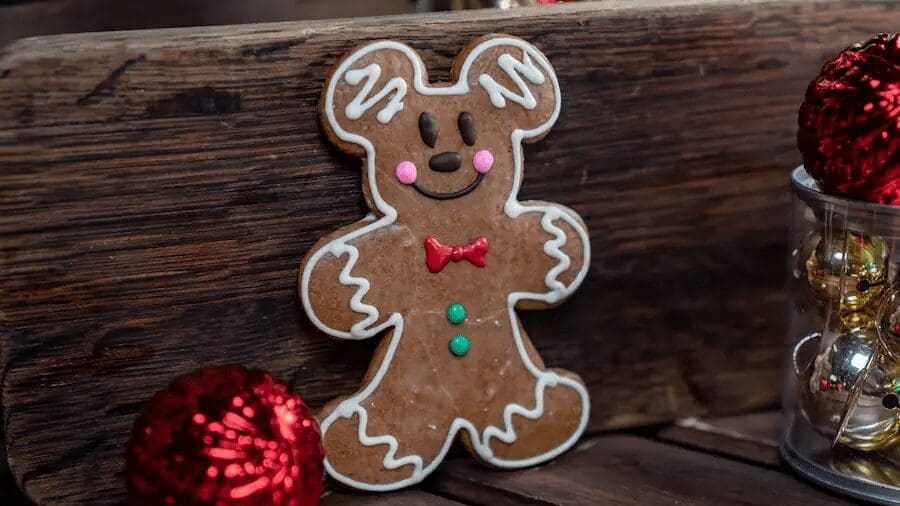 Indulge in Festive Treats
Why wait until December to satisfy your taste buds with holiday delights? Disneyland has got you covered. In honor of Halfway to the Holidays, they are offering some irresistible treats that you can enjoy now. How about starting with the Gingerbread Man Macarons available at Kayla's Cake in Downtown Disney District? These adorable treats are available for a limited time, so make sure to grab them before June 15. And if you're in Disney California Adventure Park, don't miss out on the Mickey Gingerbread at Pacific Wharf Café. With a perfect balance of cuteness and deliciousness, these treats will surely bring a smile to your face.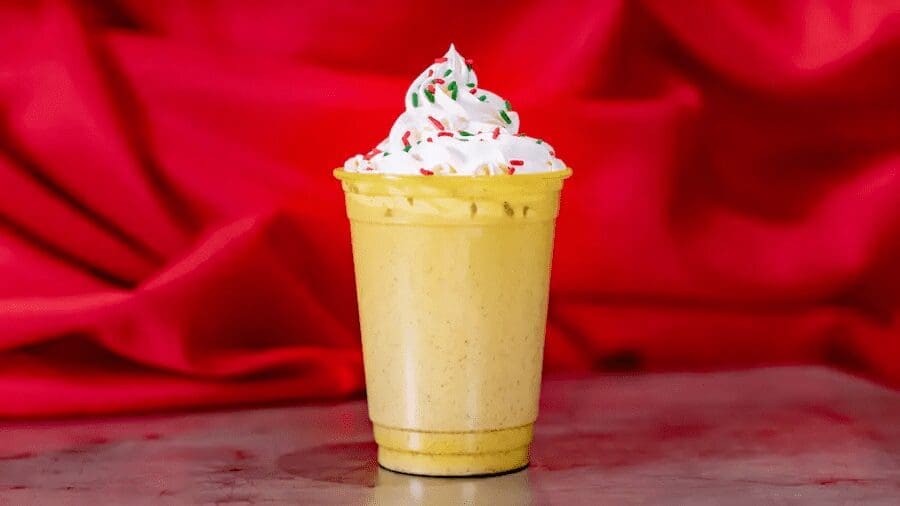 Quench Your Thirst
As you explore the parks, don't forget to treat yourself to some refreshing sips. At the Cozy Cone Motel in Cars Land, indulge in an Egg Nog Slush with Rumchata topped with whipped cream and sprinkles. This festive concoction will transport you to holiday bliss, even in the middle of the year.
Looking Forward to the Holiday Season
As we celebrate Halfway to the Holidays, the anticipation for another joyful holiday season at Disneyland Resort is building up. While we eagerly await more details about the upcoming festivities, let's cherish the present moment and toast to the magical experiences Disneyland has in store for us. The spirit of the holidays knows no time restrictions!
At Disneyland Resort, the magic of the holiday season is never too far away. As we celebrate Halfway to the Holidays, we get a glimpse into the enchanting world of Mickey and his friends, donning their festive attire and spreading joy throughout the parks. Moreover, the return of "it's a small world" Holiday promises to be a heartwarming experience. And let's not forget the delectable treats that await us, allowing us to indulge in the holiday spirit right now. So, why wait until December? Let's raise a glass and celebrate the joyous journey towards the magical holiday season at Disneyland Resort. Cheers!