Boulder Ridge Cove Pool Refurbishment Announced for September 2023
Reading Time:
2
minutes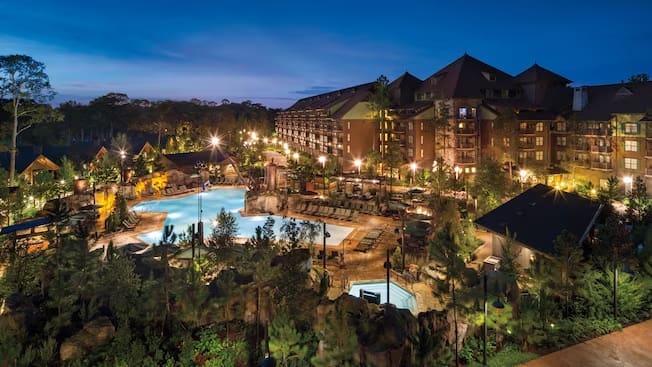 Hey there, fellow Disney fans! I've got some news that you'll want to know if you're planning a magical stay at Disney's Wilderness Lodge in September 2023. It's all about the splash-tastic Boulder Ridge Cove Pool refurbishment, and here's the scoop:
Pool Closure Dates
From September 11 to September 15, 2023, Boulder Ridge Cove Pool at Disney's Wilderness Lodge will be temporarily closing its doors. Don't worry, though; we've got some great alternatives for you to make sure your water-loving heart stays happy!
What's Available During the Closure
While Boulder Ridge Cove Pool takes a brief hiatus, you can still get your aquatic fix at the amazing Copper Creek Falls pool. It's the star of the show at this fantastic resort and offers an array of water-filled fun. You'll find a thrilling water slide, a kids' water play area to keep the little ones entertained, and plenty of comfy spots to kick back and relax.
A Bit of History
Boulder Ridge Cove Pool made its debut in 2017, just before the exciting launch of the new Disney Vacation Club destination, Copper Creek Villas & Cabins at Disney's Wilderness Lodge. This pool quickly became a guest favorite, with its charming rustic atmosphere and tranquil vibes.
Reopening Date
Mark your calendars because Boulder Ridge Cove Pool is set to reopen its doors on September 16, 2023. Of course, refurbishment timelines can sometimes change, so keep an eye out for any updates during your stay.
So there you have it, folks! A little dip in your vacation plans, but we've got you covered with the Copper Creek Falls pool. The magic never stops at Disney's Wilderness Lodge, and we can't wait to see you making a splash in the most enchanting way possible! Keep that swimwear ready, and have a fantastic Disney adventure!