Calling All Disney Annual Passholders: Journey of Water – Inspired by Moana Passholder Preview Dates Announced!
Reading Time:
2
minutes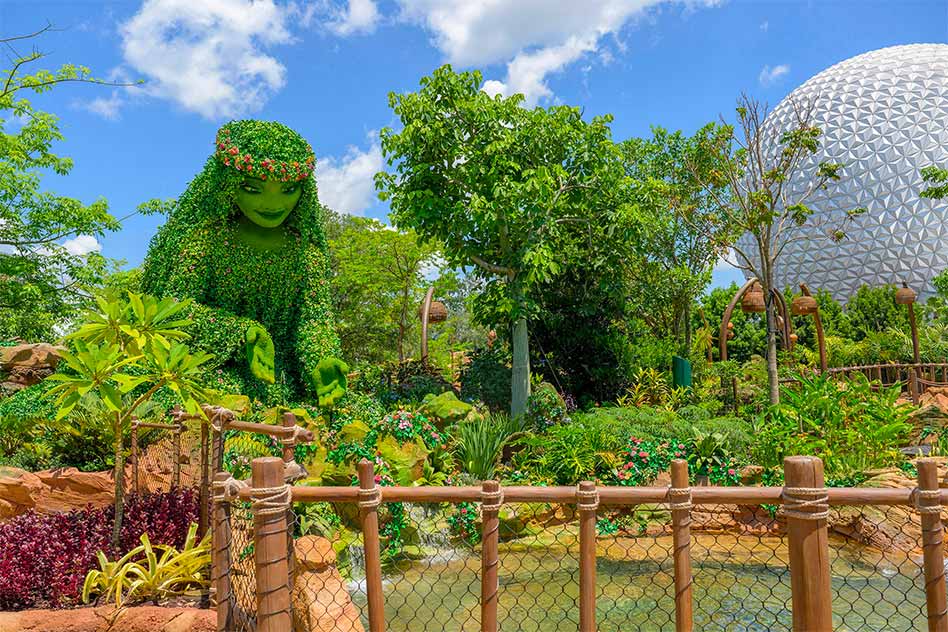 Hey, Disney Annual Passholder! I've got some exciting news that's sure to make your day. Disney World has just dropped some juicy details about a Passholder Preview for the Journey of Water – Inspired by Moana walkthrough nature trail at EPCOT. If you're a Disney Annual Passholder and a fan of the heartwarming movie Moana, you're in for a real treat.
So, what's the scoop on this Passholder Preview, you ask? Let's dive right in!
What's the Deal with the Journey of Water, Inspired by Moana?
This upcoming experience promises to be an enchanting adventure for all ages. Journey of Water is like stepping right into Moana's world, where you can connect with water and uncover its magical personality. As you explore and play, you'll get to know all about water's natural cycle, from the skies to the seas and back again. It's a must-see for anyone who loves the movie or simply enjoys immersing themselves in the wonders of nature.
Save the Dates!
Now, here's the important part – when can you experience this aquatic wonderland? Mark your calendars because Passholder Previews are happening from:
September 24 to September 29, 2023
October 1 to October 4, 2023
Make sure you're available on these dates to make a splash at EPCOT!
EPCOT Reservation Required
To secure your spot at this exclusive preview, you'll need a theme park reservation for EPCOT on the same day as the preview. Keep these points in mind:
If your theme park reservation is for a different Disney park, you won't be eligible for the preview that day.
Don't forget that if you enter EPCOT without a theme park reservation after 2:00 PM, you won't be able to join in on the preview fun.
Make sure to check availability for theme park reservations at EPCOT to ensure you don't miss out!
How to Check-In
Ready to dive into this magical experience? To check-in for the Journey of Water preview, head over to the entrance, which you'll find right across from the Coral Reef Restaurant. It's easy-peasy!
Important Details
Here are a few key things to keep in mind:
No need to register in advance – just make sure you have that EPCOT theme park reservation.
There won't be a virtual queue available, so be prepared for a standby queue.
You'll need an active Annual Pass to join in on the fun. Make sure to bring your Annual Pass card, Disney MagicMobile pass, MagicBand, or MagicBand+ for verification, along with a valid photo ID.
Remember, everyone in your party must be an Annual Passholder to enjoy this exclusive preview.
As with all things Disney, please note that all offerings are subject to change or cancellation without notice. So, fingers crossed for a smooth and magical experience!
That's a wrap on the Journey of Water, Inspired by Moana Passholder Preview details. Get those EPCOT reservations locked in and prepare to embark on an adventure like no other. I can't wait to see you there, fellow Disney Annual Passholders!