Just Announced: Journey of Water, Inspired by Moana DVC Member Preview Dates!
Reading Time:
2
minutes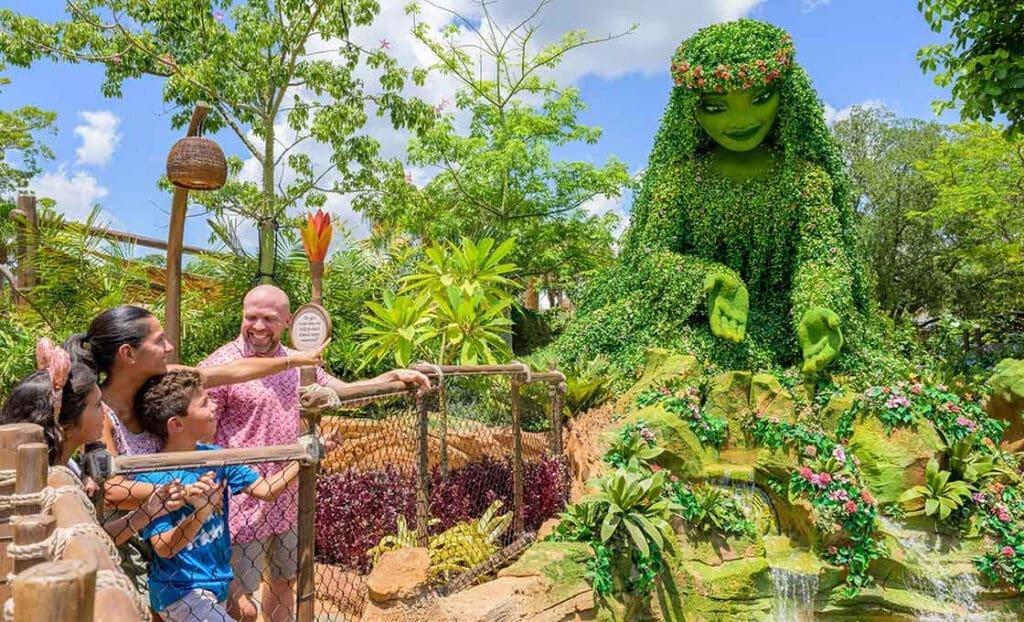 Hey there, Disney Vacation Club Members! I've got some exciting news that's sure to make a splash in your day. If you're a Disney Vacation Club Member, you're in for a treat. Get ready to embark on an adventure like no other as Disney presents a sneak peek of the upcoming "Journey of Water, Inspired by Moana" attraction at EPCOT. That's right, you'll be among the lucky few to experience this watery wonderland before it officially opens to the public in late 2023.
An Adventure Awaits
So, what's the scoop on this aquatic escapade? Well, imagine a self-guided outdoor trail where you can interact with water in all its glorious forms as it journeys from the sky to the deep blue sea and back again. Just like Moana's ocean friend, the water here will have its own personality, guiding you through a magical experience. It's not just fun and games, though; this journey will also teach you about the importance of protecting our precious natural water cycle in a way that's both engaging and educational. It's Disney storytelling at its finest!
Be the First to Experience It
"Journey of Water, Inspired by Moana" is set to be the first Disney Parks experience inspired by the beloved Walt Disney Animation Studios film. And you, dear Disney Vacation Club Member, have the exclusive opportunity to be among the very first to explore this enchanting world.
Here are the deets:
When: September 24 – 29 & October 1 – 4, 2023
Time: From park open through 5:00 p.m.
Where: Check-in will take place at the Journey of Water, Inspired by Moana entrance, right across from the Coral Reef Restaurant in World Nature.
Who: Eligible Members with a valid EPCOT theme park reservation and valid admission to EPCOT on a preview event date.
Important Details
Now, let's go over some important details to ensure you have the best experience:
Advance Preview Registration: No advance registration is needed for this event. However, you and your crew must have valid admission and a theme park reservation specifically for EPCOT on the day of the preview.
Don't Miss Out: Make sure your theme park reservation is for EPCOT and that you enter the park before 2:00 p.m. If you don't meet these criteria, you won't be able to join in on the preview fun. Keep in mind that admission to the preview event is subject to capacity limits, so be sure to arrive early!
So there you have it, Disney Vacation Club Members – an exclusive sneak peek into the "Journey of Water, Inspired by Moana." Get ready to be dazzled by the magic of water and the world of Moana like never before. I can't wait to see you there, creating unforgettable memories in true Disney style.