Discover Disney Vacation Club Candy, Craft, and Characters Celebration at The Villas at Disneyland Hotel!
Reading Time:
2
minutes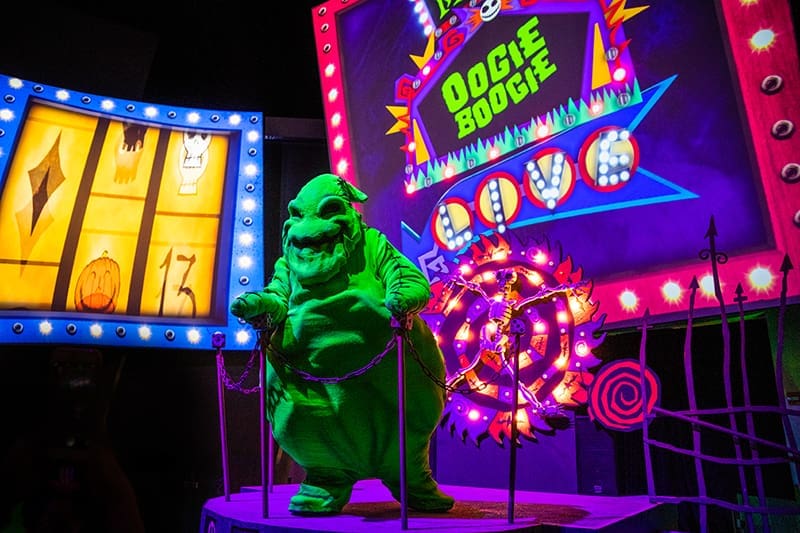 Halloween is just around the corner, and Disney Vacation Club members, it's time to mark your calendars for an enchanting event that's sure to add a sprinkle of Disney magic to your holiday season. Less than a month after its grand opening, The Villas at Disneyland Hotel is inviting all Disney Vacation Club members to a complimentary Halloween celebration you won't want to miss. Get ready to be spellbound at the "Disney Vacation Club Candy, Craft, and Characters" event, an exciting gathering reminiscent of the Halloween festivities happening at Disney World's Atlantic Dance Hall.
Date and Time
You have multiple opportunities to join in on the Halloween fun, with the event being held on two different dates. So, grab your calendars and circle these dates: October 17, 24, and 2023. Please remember that each member is eligible for only one event date, so choose wisely.
The spooktacular activities will unfold between 3:00 PM and 5:00 PM Pacific Time, giving you a couple of hours to immerse yourself in the Halloween spirit.
Who Can Attend?
This extraordinary event is exclusively open to Disney Vacation Club Members who have purchased directly from Disney and are eligible for Membership Extras benefits. To secure your spot, you must also have a reservation at one of Disney's owned-and-operated resorts in California or a ticket to the evening's Oogie Boogie Bash.
You're not alone in this adventure; you can bring up to four additional guests per Membership, making it an unforgettable group outing with your Disney-loving friends or family.
Where Will the Magic Happen?
The enchantment begins at the Disneyland Hotel's Community Hall, where you'll start your journey into a world of treats, crafts, and beloved Disney characters.
Essential Details to Keep in Mind
Here are a few key points to ensure your experience goes smoothly:
No Registration Required: There's no need to worry about signing up in advance. Simply show up and be ready to enjoy the festivities.
Membership Verification: Don't forget to bring your Disney Vacation Club Digital Membership Card and a photo ID for check-in. The Member whose name is on the Digital Membership Card must be present.
Age Consideration: If you're bringing along young Disney enthusiasts under the age of 18, make sure they are accompanied by a participating parent or guardian.
Dress to Impress: While costumes are entirely optional, they are more than welcome! Feel free to embrace the Halloween spirit and come dressed as your favorite Disney character.
Flexibility: Be aware that event dates are subject to change or cancellation, so it's a good idea to double-check as the date approaches for any updates.
Treats Galore: Keep in mind that the treat options offered may also be subject to change. Nevertheless, you can expect a delightful assortment of Halloween-themed goodies to satisfy your sweet tooth.
The Disney Vacation Club Candy, Craft and Characters event promises an enchanting Halloween experience like no other. With a magical setting, beloved Disney characters, and the warmth of fellow Disney Vacation Club members, it's a celebration you'll cherish for years to come. So, get ready to embrace the spirit of Halloween at the happiest place on earth – Disneyland!