Discover Your Inner Daredevil: The Disney World Thrill Seeker's Guide!
Reading Time:
5
minutes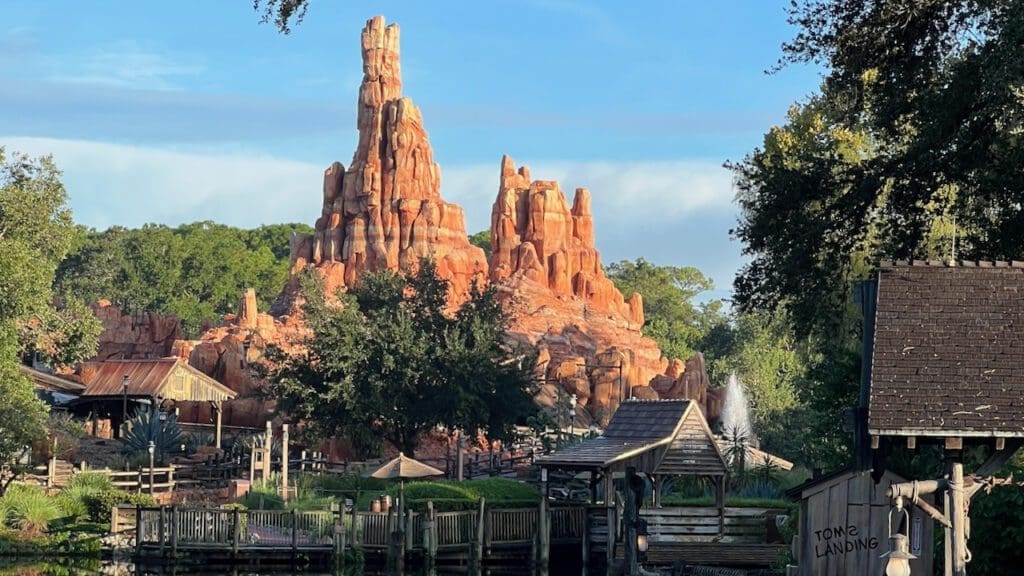 Hey there, thrill-seekers! As your friendly Disney Vacation Planner, we're diving into the world of heart-pounding adventures with my Disney World thrill seeker's guide! Get ready to hold on to those hats and glasses, embrace thrills, and scream with excitement as we look at the most thrilling attractions at Disney World.
The Magic of Thrills at Disney World
When you think of Disney, enchanting castles, beloved characters, and delightful parades may come to mind. But did you know that this magical kingdom is also a paradise for Disney World thrill seekers? From thrilling roller coasters to daring attractions, Disney World has something for every thrill-seeker's inner adventurer.
Choosing the Right Time to Visit
Alright, let's get down to business. Picking the right time to visit Disney World is crucial for Disney World thrill seekers like you. The season you choose can significantly impact crowd levels, weather, and even special events!
For the ultimate thrill-packed experience, consider visiting during the off-peak seasons. Picture this: shorter lines, less waiting, and more time for adrenaline-fueled fun! Plus, you won't have to face the scorching sun, making your journey through the parks a breeze. Check out my full guide on the best time to visit Walt Disney World to find the best time for you.
Check out my crowd calendar for more information on crowd levels – Click Here
Must-Visit Thrill Rides and Attractions
Now, let's talk about the heart-pounding, scream-inducing attractions you can't miss! Each of the four theme parks offers unique thrills that will leave you breathless and wanting more.
Magic Kingdom has no shortage of thrills. Start your adventure by conquering iconic rides like Space Mountain, and Big Thunder Mountain Railroad. Then lace up your boots and get ready to enter the grid, with the Magic Kingdom's newest coaster, TRON Lightcycle / Run! These unique Disney coasters are a surefire way to kickstart your adrenaline rush.
At Epcot, buckle up for the highly anticipated Guardians of the Galaxy: Cosmic Rewind! Join the Guardians on a thrilling mission across the cosmos, featuring a groundbreaking reverse launch! If that's not enough, test your courage on Test Track, where you'll reach speeds of up to 65 miles per hour. Then, for a twist of fantasy, soar around the world on the exhilarating Soarin' Around the World.
Disney's Hollywood Studios offers some thrilling action on Star Wars: Rise of the Resistance, and let's not forget about the infamous Tower of Terror. Experience the spine-tingling drops and supernatural surprises that await in the haunted Hollywood Tower Hotel. Then embrace the twists and turns of Rock 'n' Roller Coaster starring Aerosmith, as you race to see the band's next show! And, don't forget those backstage passes!
Disney's Animal Kingdom is not to be left out, so get ready for a roaring adventure on Expedition Everest. Head up, down, forward, and….back? As you scramble to elude the infamous Yeti! Wrap up your action-packed day with a wild ride on the back of a Banshee in Avatar Flight of Passage.
Pro-tip: To maximize your ride experiences, consider using Genie+ to skip long lines. It's like having your very own genie granting you speedy access to all the excitement!
Check out my Genie+ Strategies to maximize Genie+
Navigating the Parks Strategically
To make the most of your thrilling Disney journey, it's time to strategize. Arriving early has its perks, like shorter wait times for popular attractions. You might even be the first in line for that exhilarating ride you've been dreaming about!
Staying late also has its advantages. The nighttime ambiance at Disney World is captivating, and some attractions become even more thrilling after the sun sets. A couple of favorite nighttime attractions are Big Thunder Mountain and TRON Lightcycle / Run. So, keep those energy levels up, or do what I do and take that mid-day break, and embrace the night.
Never underestimate the power of park maps and mobile apps. They'll be your trusty sidekicks, guiding you to the nearest adrenaline-infused adventure!
Dining and Refreshment Tips
I know the excitement can be exhausting, so let's talk about fueling up for the action-packed day ahead. For a quick refuel, opt for dining options with speedy service like a quick-service meal. To really hit the accelerator consider using mobile order where possible. You'll save time and keep the fun going!
For a truly memorable experience and a great way to recharge, consider table-service restaurants. Disney World is filled with uniquely themed restaurants like 50's Prime Time Cafe, or character meals, where you can dine with Mickey and his friends! No matter what it will be an adventure for your taste buds!
And don't forget to carry refillable water bottles. Staying hydrated is key to enjoying your thrilling escapades to the max. Snack carts are also your best friend for quick energy boosts throughout the day. Who wants a Mickey Bar?!
Special Events for Thrill Seekers
Ready for even more excitement? Disney World hosts special events throughout the year that will elevate your experience to a whole new level.
Get into the spooky spirit at Mickey's Not-So-Scary Halloween Party, where you can dress up, collect candy, and enjoy exclusive entertainment. In between the festivities, you'll find shorter lines for the attractions at the Magic Kingdom.
If you're a foodie, the EPCOT International Food & Wine Festival is a must-visit. Savor delicious global cuisines and sip on tantalizing drinks while being entertained by live performances.
For exclusive ride access and a more intimate park experience, check out Disney After Hours. Fewer crowds mean more time for Disney World thrill seekers' adventures!
Remember, these events are popular, so grab your tickets in advance to avoid missing out on all the excitement.
Thrill-Seeker-Friendly Resorts and Accommodations
After an action-packed day, you'll need a place to rest your weary head. Luckily, Disney World offers resorts that cater to Disney World thrill seekers' preferences.
Stay at on-property resorts that offer easy access to your favorite parks. Imagine waking up and you're just steps away from your next adrenaline-filled ride on the Tower of Terror!
Many resorts boast elaborate theming, transporting you to different worlds without even leaving the property. It's like living inside your favorite Disney movie!
Check out my Disney Resort Recommender Tool to find the best resort for you! – Click Here
Beyond the Theme Parks
Now, here's a secret for all you daredevils out there: the thrill doesn't stop at the theme parks!
Venture to Disney's Typhoon Lagoon and Blizzard Beach for some water sports fun. Surf, slide, and splash your way to an unforgettable day. Do you dare take on Summit Plummet at Blizzard Beach or the Crush 'N' Gusher at Typhoon Lagoon?
If heights don't scare you, how about a hot air balloon ride? Get a bird's-eye view of the entire resort and take in the enchanting sights from above. Check out Characters in Flight at Disney Springs.
Remember to check for age and height restrictions for these activities to ensure a safe and enjoyable experience.
Congratulations, Disney World thrill seekers, you're now armed with the ultimate Disney World Thrill Seeker's Guide! Embrace the magic, plan ahead, and get ready for a journey filled with heart-pounding experiences and unforgettable memories.
So, go out there and conquer the roller coasters, scream with delight on these daring attractions, and make your Disney adventure one for the books. Your thrilling fairy tale awaits! Have a magical and unforgettable journey!
Looking To Book Your Dream Disney Vacation?
I'd love to help you and your family book your trip! My concierge-level travel planning services are free for all Disney destinations. There are never any additional fees for using my services to book your dream Disney vacation.