Disney's Latest Innovation: Free-Roaming BD Unit Explorer Bring Star Wars to Life
Reading Time:
3
minutes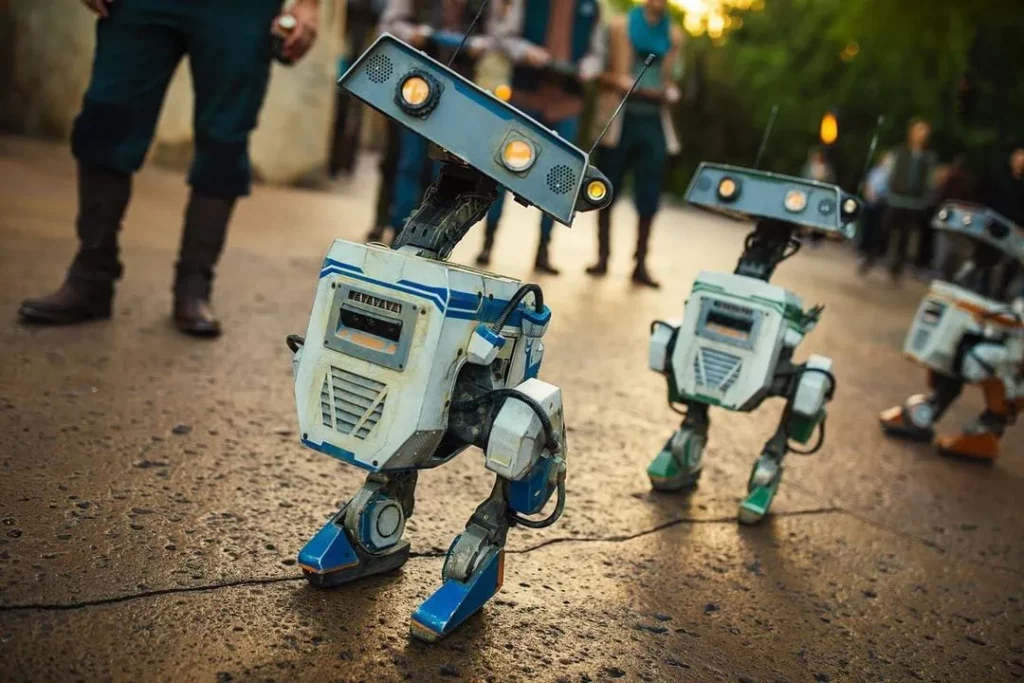 Picture this: you're strolling through Star Wars: Galaxy's Edge at Disneyland, and suddenly, you come face to face with a trio of remarkably lifelike bipedal droids, straight out of the Star Wars universe. What's more, these droids are not just static displays; they're free-roaming, interactive characters designed to immerse you in the magic of Disney and Star Wars. That's right, Walt Disney Imagineering and Disney Research have joined forces to create a groundbreaking experience that's could take theme park entertainment to a whole new level. Let's take a look at the free-roaming BD unit explorer.
These incredible droids, inspired by the BD Unit explorer droids from the Star Wars franchise, recently made their debut during a one-day test run at Galaxy's Edge. Imagineers, the creative geniuses behind Disney's most captivating attractions, orchestrated this captivating trial run, and the results were nothing short of spectacular.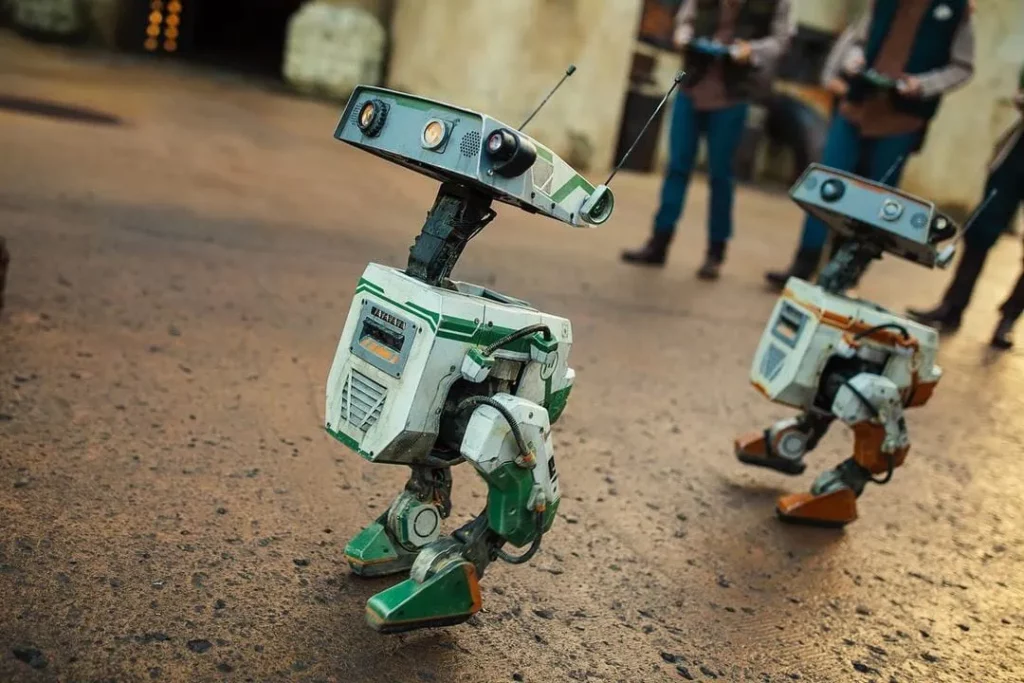 What makes these BD Unit explorer droids so exceptional is their impeccable balance and ability to navigate the theme park terrain with ease. But it doesn't stop there. Disney's Imagineering team has pushed the boundaries by incorporating cutting-edge technology into their design. They've combined procedural animation, modular hardware, and reinforcement learning to create droids that can do more than just walk; they can strut, prance, sneak, tromp, shuffle, hustle, saunter, and meander with the grace and finesse of a true entertainer.
One of the most impressive aspects of these droids is their capacity to learn quickly. While other robotic characters might take years to develop, these BD Unit explorers can learn their intricate dance moves and actions in a matter of months. This accelerated learning process not only showcases Disney's commitment to innovation but also allows for smoother integration of new characters into their magical world.
But how did they achieve this remarkable feat? Imagineering took a bold step by immersing their droids in a simulation environment for training and learning before bringing them to life in the real world. If you're curious about the behind-the-scenes magic that goes into training these BD-Unit explorer droids, Imagineering has a fascinating video that gives you an exclusive peek into their journey. See below:
For theme park enthusiasts and Star Wars fans alike, this partnership between Disney Imagineering and Disney Research promises an unforgettable experience. These free-roaming BD Unit explorers are a testament to Disney's dedication to pushing the boundaries of entertainment and bringing our favorite fictional worlds to life.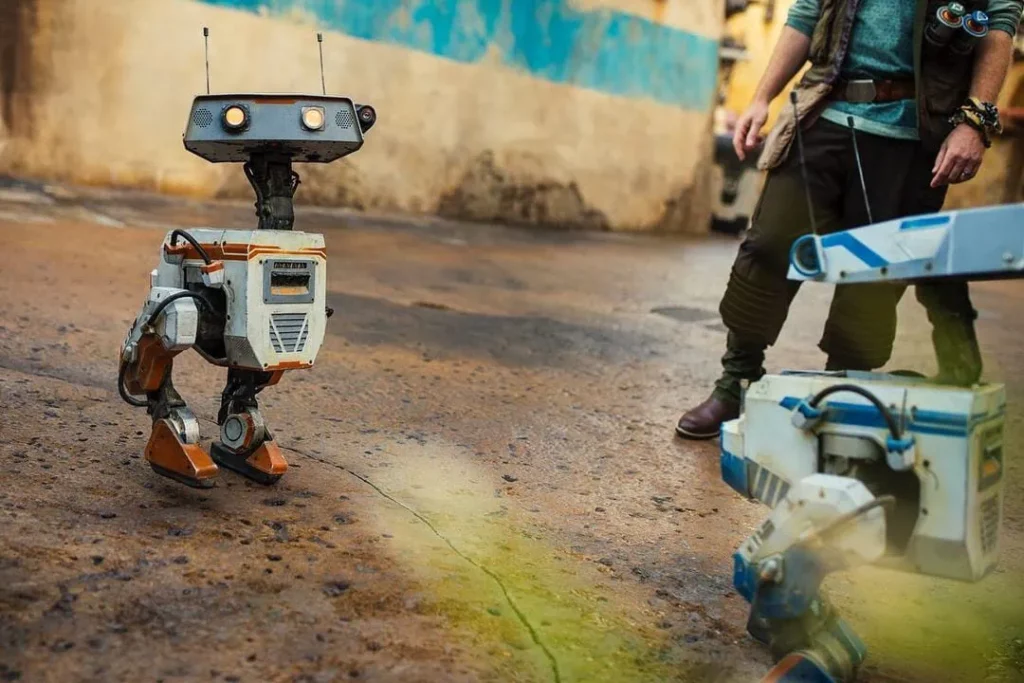 So, if you're planning a trip to Disneyland's Star Wars: Galaxy's Edge, be on the lookout, you may encounter these awe-inspiring droids that seamlessly blend fantasy and reality. The future of theme park entertainment is here, and it's walking, dancing, and interacting right before your eyes!
Looking To Book Your Dream Disney Vacation?
Meet the Author: Nate Bishop
I'm a die-hard Disney fan with 38 years of visits under my belt, having stepped into Disney World 120+ times. Proud to be a Disney Annual Passholder, a Vacation Club member since '92, a Castaway Club Member, and a runDisney enthusiast. Oh, and I've graduated from the Disney College of Knowledge. Need Disney insights or planning tips? I'm your guy!