DVC Member Special Offer: 20% Discount on VIP Tours at Walt Disney World!
Reading Time:
3
minutes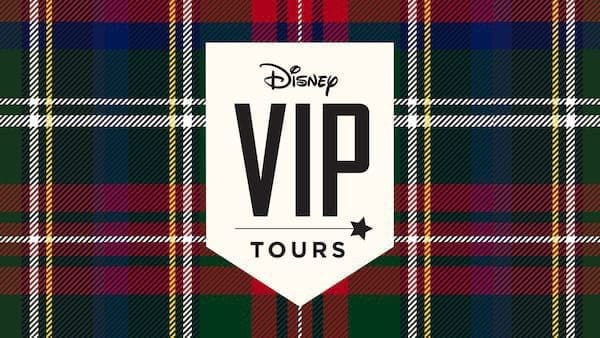 Calling all Disney Vacation Club Members! Get ready for an enchanting adventure like no other, as Disney Vacation Club has just announced an exclusive offer that will take your Disney vacation experience to a whole new level. For a limited time, eligible Disney Vacation Club Members can save a fantastic 20% discount on VIP Tours at Walt Disney World Resort. This incredible opportunity is available on select dates throughout August and September 2023, so mark your calendars and get ready to embark on the journey of a lifetime!
What's a Disney VIP Tour, you might wonder? Well, picture this – exploring the magical parks with your very own VIP Tour Guide, ensuring you have the most unforgettable and tailored experience imaginable. Whether you're a seasoned Disney pro or a first-time visitor, the Disney VIP Tour promises an adventure filled with enchanting benefits and delightful surprises.
Here's how it works: The expert team at Disney VIP Tour Services will meticulously plan the most efficient and enjoyable itinerary for your group of up to 10 Guests. All you need to do is share your must-see attractions and experiences with your personal VIP Tour Guide, and they'll work their magic to create a day that perfectly matches your desires. It's like having a Disney genie at your service – ready to make your dreams come true!
Curious about the nitty-gritty details? To book your Disney Private VIP Tour, simply call (407) 560-4033 starting August 15, 2023. Remember, this exclusive offer is only available to Disney Vacation Club Members who purchased directly from Disney and are eligible for Membership Extras. So, if you meet the criteria, don't miss this opportunity to add a touch of VIP luxury to your Disney vacation.
Here are some important points to consider when booking your VIP Tour:
Valid theme park admission is required for each park you plan to visit during the tour. Keep in mind that admission is not included in the tour price.
The offer is valid for VIP Tours on select dates from August 15, 2023, through September 30, 2023. However, please note that there will be blockout dates from September 2, 2023, through September 4, 2023.
To enter the parks, you'll need to make a theme park reservation ahead of time.
Availability for this offer is limited, so be sure to secure your spot in advance.
The offer cannot be combined with any other discounts or promotions.
Remember that all tours must be booked for a minimum of 7 continuous hours and can accommodate up to 10 Guests, including infants.
Any guests aged 17 or younger must be accompanied by a participating adult.
The pricing for Disney World VIP Tours typically ranges from $450 to $900 per hour, depending on the season, with a minimum requirement of 6 continuous hours.
To qualify for the offer, the eligible Disney Vacation Club Member must pay for the tour and be present during the tour. Don't forget to bring your valid digital Disney Vacation Club Membership Card and photo ID for verification at the time of booking.
As with any offer, please be aware that it is subject to change or cancellation without notice.
Remember, this offer won't last forever, so don't miss your chance to save 20% on a Disney VIP Tour at Walt Disney World Resort. Start counting down the days until August 15, 2023, when you can make your booking and secure your spot on this unforgettable adventure. Get ready to embark on a journey filled with pixie dust, laughter, and the joy that only Disney can bring. Happy planning, and may your Disney dreams come true!