The Ultimate Disney Adventure: Explore Top Rides and Attractions at Disney World!
Reading Time:
9
minutes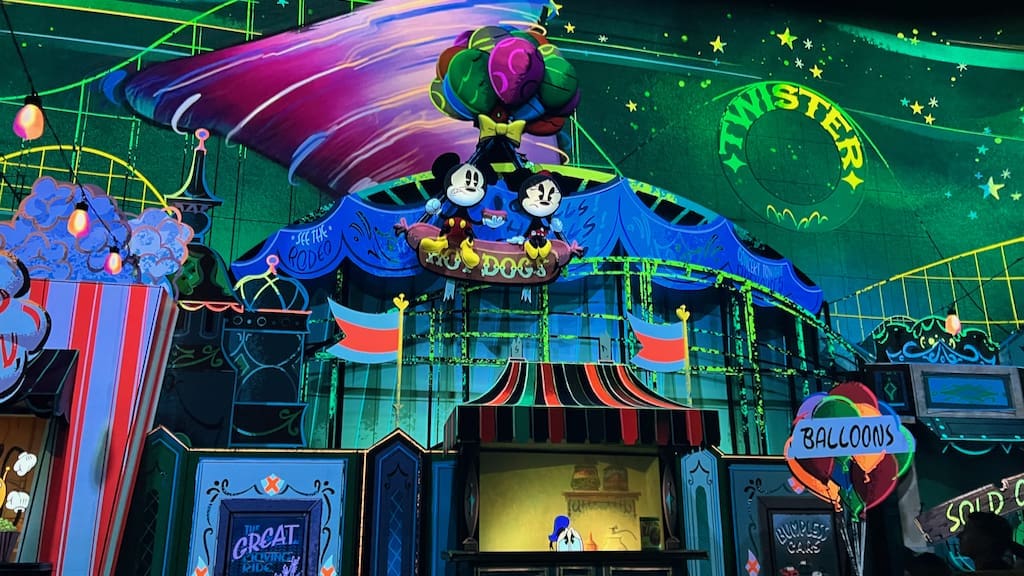 Welcome to the enchanting world of Disney! As an experienced Disney Vacation Planner specializing in Walt Disney World vacations, I'm here to guide you through the top rides and attractions at the most magical place on Earth. Whether you're a first-time visitor or a seasoned Disney fan, this comprehensive guide will help you plan your visit to Disney World with excitement and precision.
Understanding Disney World
What is Disney World?
Before we dive into exploring the top rides and attractions, let's take a moment to understand what Disney World is all about. Situated in sunny Orlando, Florida, Walt Disney World Resort is not just a theme park; it's a vast entertainment complex spanning over 25,000 acres! To put that into perspective, it's roughly the size of San Francisco.
Disney World comprises four major theme parks, each with its unique charm and attractions: Magic Kingdom, Epcot, Disney's Hollywood Studios, and Disney's Animal Kingdom. There are also water parks, hotels, dining options, and a shopping district known as Disney Springs. It's truly a world of its own, offering something for everyone.
Choosing the Right Time to Visit
One of the most critical factors in planning your Disney World vacation is choosing the right time to visit the top rides and attractions. The park can get crowded, especially during peak seasons, which include major holidays and school vacations. I vividly remember one sweltering July visit when the lines seemed to stretch to infinity, and I longed for a little less heat and a lot less waiting.
If you have flexibility in your travel dates, consider visiting during the off-season. Late January through early February and late August through early September typically offer lighter crowds and more manageable temperatures. However, keep in mind that some rides and attractions may undergo refurbishments during these periods.
Now, let's dive into the magic of each of Disney World's four main parks and explore their top rides and attractions.
Disney World Crowd Calendar: Click Here
Magic Kingdom
Cinderella Castle
As you approach the Magic Kingdom, your eyes will undoubtedly be drawn to the majestic Cinderella Castle. This iconic symbol of Disney World stands at the heart of the park, serving as a symbol of dreams come true. I remember my first glimpse of the castle as a child, and the feeling of awe has never left me.
Cinderella Castle is not just a beautiful landmark; it also houses Cinderella's Royal Table, a character dining experience fit for royalty. Meeting Disney princesses while enjoying a delectable meal inside the castle is a dream come true for many visitors. No trip to Disney World is complete without the iconic picture in front of the castle. For other great picture opportunities check out the following article.
Pirates of the Caribbean
Prepare to set sail on a swashbuckling adventure with "Pirates of the Caribbean." This classic attraction has been a favorite of mine since I was a kid. The gentle boat ride takes you through dimly lit caves, past animatronic pirates, and into a Caribbean world filled with treasure and adventure. Keep an eye out for Captain Jack Sparrow!
Space Mountain
For thrill-seekers, Space Mountain is a must-visit attraction. This indoor roller coaster hurtles you through outer space in the dark, making it an adrenaline-pumping experience. I'll never forget the feeling of weightlessness as I rocketed through the stars, surrounded by cosmic sights and sounds.
Seven Dwarfs Mine Train
If you're traveling with little ones or just a fan of family-friendly coasters, the Seven Dwarfs Mine Train is a gem of an attraction. The ride combines gentle swaying with mild thrills as you journey into the mine where the Seven Dwarfs are hard at work. The attention to detail in the animatronics and scenery makes this a must-see attraction.
Haunted Mansion
For a spooky yet delightful experience, the Haunted Mansion is a classic favorite. Step into a "doom buggy" and tour a haunted estate filled with playful ghosts and eerie effects. It's a perfect blend of fun and fright that's suitable for the whole family.
Jungle Cruise
Prepare for laughter and adventure as you embark on the Jungle Cruise. This boat tour takes you through various exotic jungles filled with humorous, pun-loving skippers. It's an experience that always leaves me with a smile on my face, and it's a great way to cool off on a hot Florida day.
TRON: Lightcycle / Run
TRON: Lightcycle / Run is a thrilling addition to the Magic Kingdom. Inspired by the popular TRON franchise, this coaster-style attraction promises to take you on a high-speed journey through the digital world on futuristic lightcycles. The immersive experience, cutting-edge technology, unique ride vehicle, and neon-lit aesthetics are sure to make this a must-visit ride for adrenaline junkies and TRON fans alike.
Epcot
Spaceship Earth
Epcot, known for its educational and futuristic themes, features Spaceship Earth as its iconic centerpiece. The giant geodesic sphere is more than just an impressive structure; it houses a fascinating attraction that takes you on a journey through the history of human communication. It's both informative and visually stunning. It's a great way to beat the heat on those hot Florida afternoons.
Soarin' Around the World
Soarin' Around the World is an exhilarating experience that simulates hang-gliding over iconic global destinations. The breathtaking views and immersive sensation of flying make this attraction a must-visit. I remember the sensation of wind against my face as I soared over famous landmarks, from the Great Wall of China to the Eiffel Tower.
Test Track
Designing and testing your own car for performance and safety is the name of the game at Test Track. This attraction combines creativity with thrill as you race your custom vehicle through various tests and challenges. It's a fun and interactive experience that allows you to see how your car design performs.
Frozen Ever After
For fans of Disney's Frozen, this attraction is a dream come true. Join Anna, Elsa, and friends on a boat ride through the enchanting world of Arendelle. The stunning visuals and catchy songs from the movie make this ride a favorite for visitors of all ages.
Remy's Ratatouille Adventure
Shrink down to the size of a rat and explore the world of Ratatouille in this charming attraction. Located in the France pavilion of the World Showcase, Remy's Ratatouille Adventure combines whimsical storytelling with impressive technology to create an unforgettable experience. It's a recent addition to Epcot and has quickly become a fan favorite.
Guardians of the Galaxy: Cosmic Rewind
Get ready for an out-of-this-world experience as you step into the Marvel Universe with "Guardians of the Galaxy: Cosmic Rewind." This new attraction is a game-changer. It takes you on a thrilling journey alongside Star-Lord, Rocket, Groot, Gamora, and Drax, as they attempt to stop time from being reset. With innovative storytelling and cutting-edge technology, this attraction is one of the best rides at EPCOT.
Disney's Hollywood Studios
Star Wars: Galaxy's Edge
Step into the galaxy far, far away at Star Wars: Galaxy's Edge. This immersive land allows you to live out your Star Wars fantasies. As a lifelong Star Wars fan, I can't express how incredible it was to stroll through the bustling marketplace of Batuu, pilot the Millennium Falcon, and face off against the First Order.
Toy Story Land
Toy Story Land shrinks you down to the size of a toy, immersing you in Andy's backyard. The attention to detail in this land is astounding, with oversized toys and vibrant colors everywhere you look. It's impossible not to feel a sense of nostalgia as you ride attractions like the Alien Swirling Saucers and the Toy Story Mania! 3D shootin' game.
Slinky Dog Dash and Millennium Falcon: Smugglers Run
Two standout attractions in Toy Story Land are Slinky Dog Dash and Millennium Falcon: Smugglers Run. Slinky Dog Dash is a family-friendly coaster with thrilling twists and turns. It's a great choice for visitors of all ages. On the other hand, Millennium Falcon: Smugglers Run puts you in the cockpit of the iconic Millennium Falcon for an interactive smuggling mission. It's a must for Star Wars enthusiasts.
Mickey & Minnie's Runaway Railway
Mickey & Minnie's Runaway Railway is a groundbreaking attraction that combines 2D and 3D technology to create a truly immersive experience. As you step into the cartoon world of Mickey and Minnie, you'll be whisked away on a whimsical adventure. The ride's unpredictable nature keeps you guessing, and it's filled with surprises and laughter.
Star Wars: Rise of the Resistance
Prepare for an immersive Star Wars experience like no other with "Star Wars: Rise of the Resistance." This groundbreaking attraction blurs the lines between fantasy and reality. You'll find yourself in the midst of a battle between the Resistance and the First Order, complete with life-sized AT-ATs, stormtroopers, and a dramatic escape from a Star Destroyer. The level of detail and storytelling in this attraction is simply mind-blowing, making it one of the most sought-after experiences at Disney World. This ride is not to be missed for any Star Wars fan or thrill-seeker.
Disney's Animal Kingdom
Avatar Flight of Passage
Prepare for an awe-inspiring journey as you board a banshee and soar through the mesmerizing landscapes of Pandora. Avatar Flight of Passage is known for its groundbreaking technology and immersive storytelling. The sensation of flying on the back of a banshee is unlike anything else, and the attention to detail in the Pandora landscape is breathtaking.
Kilimanjaro Safaris
For a taste of real-life adventure, embark on the Kilimanjaro Safaris. This open-air expedition takes you through the African savannah, where you'll encounter exotic animals in their natural habitat. Every safari is a unique experience, and I'll never forget the thrill of seeing a majestic lion resting in the shade.
Expedition Everest
Expedition Everest is a high-speed coaster that takes you on a thrilling journey through the Himalayas. The ride includes a heart-pounding encounter with the fabled Yeti. I remember the excitement of the initial climb and the breathtaking views from the top of the mountain before the wild descent.
Tips for a Magical Experience
Character Meet and Greets
Meeting your favorite Disney characters can be a highlight of your trip, especially if you have little ones in tow. To make the most of character meet and greets, consider the following tips:
Check the Schedule: Character meet and greet schedules are posted in the park. Plan to arrive a little early to avoid long lines.
Autograph Books: If your kids love collecting character autographs, bring an autograph book and a pen.
Interaction: Encourage interaction with the characters. Ask questions, take photos, and create magical memories.
For more on Disney World Character Meet 'n Greets check out the following article. Click Here
Dining Reservations
Dining at Disney World can be an enchanting experience, but popular restaurants fill up quickly. Here's how to ensure you get to enjoy your favorite dining spots:
Book Early: Disney allows dining reservations up to 60 days in advance. Book as early as possible for coveted dining spots.
Character Dining: Consider character dining experiences where your favorite Disney characters visit your table.
Special Occasions: Mention if you're celebrating a special occasion like a birthday or anniversary; you might get a little extra Disney magic!
For more on the Disney Dining Plan check out the following article. Click Here
Genie+ Service
Disney's Genie+ service is a game-changer when it comes to minimizing wait times for top rides and attractions. It allows you to reserve access to select attractions in advance. Here's how to make the most of it:
Plan Ahead: Prioritize the attractions you want to ride and start making your Genie+ selections as soon as your booking window opens each morning.
Flexibility: Be flexible with your schedule; you can change your Genie+ reservations throughout the day.
Rope Drop: Arrive at the park early for "rope drop" to maximize your ride availability.
For more on the Disney Genie+ check out the following article. Click Here
Magic Hours and Nighttime Spectaculars
Magic Hours and Nighttime Spectaculars offer unique experiences that shouldn't be missed:
Morning Magic: Take advantage of Early Entry, which allows you to enter the parks early.
Fireworks: Disney's nighttime fireworks spectaculars, like Happily Ever After at Magic Kingdom, are breathtaking. Find a good viewing spot early.
Parades: Check parade times and routes to secure the best viewing spot.
Planning Your Disney Vacation
Creating a Personalized Itinerary
A well-structured itinerary can make your Disney vacation more enjoyable:
Prioritize Must-See Attractions: List the top rides and attractions you don't want to miss and schedule them first.
Downtime: Plan for breaks and downtime to relax and recharge.
Flexibility: Be open to changes in your schedule; sometimes, unexpected Disney magic happens when you least expect it.
Budgeting and Packages
Disney vacations can be an investment, but there are ways to manage costs:
Set a Budget: Determine your budget for accommodations, food, souvenirs, and extras.
Package Deals: Consider Disney vacation packages that bundle tickets, accommodations, and dining for potential savings.
Souvenir Budget: Allocate a budget for souvenirs, and stick to it to avoid overspending.
Packing Essentials
To ensure a comfortable and enjoyable visit to Disney World's top rides and attractions, pack these essentials:
Comfortable Footwear: You'll be doing a lot of walking, so wear comfortable shoes.
Sun Protection: Bring sunscreen, sunglasses, and hats to protect yourself from the Florida sun.
Portable Charger: Keep your devices charged to access mobile apps and stay connected.
Rain Gear: Florida weather can be unpredictable; pack ponchos or umbrellas just in case.
Walt Disney World Packing List. Click Here
In conclusion, experiencing the top rides and attractions at Disney World is a magical adventure that creates lasting memories. From the iconic Cinderella Castle to the thrilling rides in each park, there's something for everyone to enjoy. Use this comprehensive guide as a starting point for planning your unforgettable Disney adventure, and remember that the magic of Disney is limited only by your imagination.
I'm thrilled to have shared this guide with you, and I hope it helps you plan a Disney vacation that exceeds your wildest dreams. Whether it's your first visit or a return trip, the magic of Disney World never fades, and I can't wait for you to experience it firsthand. Here's to making your Disney dreams come true with the top rides and attractions at Disney World!
Looking To Book Your Dream Disney Vacation?