DVC Moonlight Magic 2024: Your Exclusive Night at Disney!
Reading Time:
2
minutes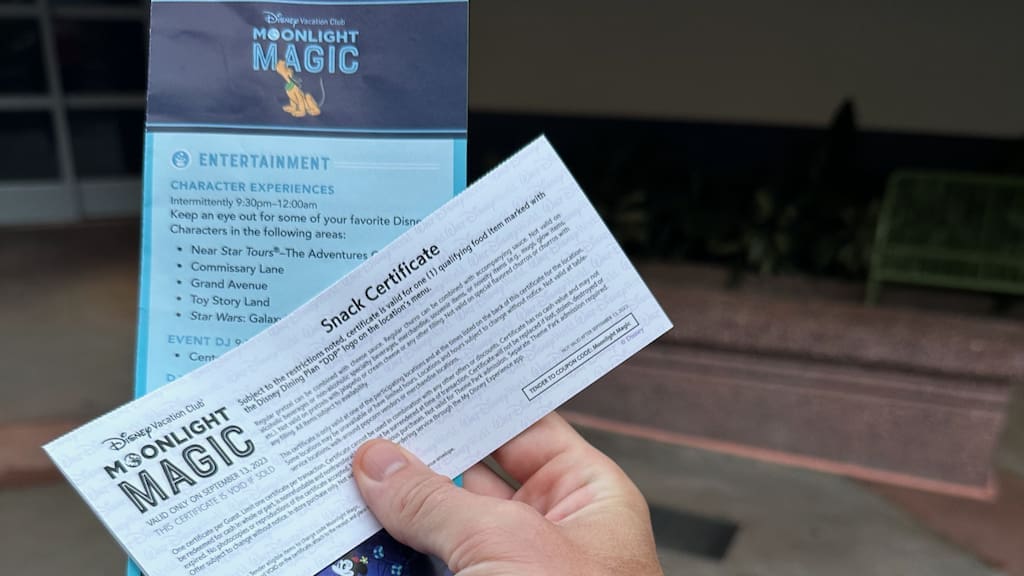 Hey there, Disney Vacation Club members! I've got some news for you. The much-loved DVC Moonlight Magic events are making a grand comeback in 2024. Imagine having an entire Disney theme park to yourself, with a few of your fellow DVC members of course. With shorter wait times, exclusive character meet-and-greets, and nighttime Disney entertainment, these are fantastic events. Let's take a look at the DVC Moonlight Magic 2024 event schedule!
What's the Buzz About?
DVC Moonlight Magic is not just any event; it's a special after-hours celebration exclusively for eligible Disney Vacation Club Members. Once the park gates close for the general public, the real magic begins. Here's a sneak peek of what's in store:
Swift Access to Your Favorite Rides: No more long queues! Enjoy faster access to popular attractions.
Meet and Greet with Disney Characters: Get up close and personal with your favorite Disney characters, including some rarely seen ones.
Stellar Entertainment: From live shows to fireworks, there's something for everyone.
Yummy Treats on the House: Indulge in complimentary delights that'll make your taste buds dance.
Mark Your Calendars!
I've got the dates ready for you. Here's the DVC Moonlight Magic 2024 schedule:
Disney's Animal Kingdom: February 27 & April 23, 2024
EPCOT: January 25 & March 1, 2024
Disney's Typhoon Lagoon Water Park: June 4 & July 11, 2024
Disney's Hollywood Studios: August 27, 2024
Disney California Adventure: January 29, 2024
A Few Things to Keep in Mind:
Event Date Limits: To ensure all our members get a piece of the magic, you can only pick one event date for each park per membership.
Party Size: You can bring up to 4 of your favorite people (making it a party of 5). Kiddos under 3? They don't count towards registration.
Making Changes: Need to tweak your registration? Use the link in your confirmation email. Remember, if you cancel your resort booking, your event registration goes poof too! And if you're thinking of making last-minute changes, that's a no-go.
Some More Magic Dust (The Important Info):
Complimentary admission to the after-hours event is valid for the duration of the event. If you wish to enter a park before the event, valid theme park admission and reservation are required.
This offer is complimentary, non-transferable and cannot be sold. It is subject to availability, change, or termination without notice.
Attendees under 18 years of age must be accompanied by a participating parent or guardian.
This is a rain-or-shine event; some experiences may be canceled due to inclement weather.
Disney Genie+ service and Lightning Lane are not available for use during Moonlight Magic Events.
Resort reservations must be made by the person listed as the "owner" on the Membership.
So, gear up for a night of fun and thrills with DVC Moonlight Magic 2024. I can't wait to see you there!
Looking To Book Your Dream Disney Vacation?
Meet the Author: Nate Bishop
I'm a die-hard Disney fan with 38 years of visits under my belt, having stepped into Disney World 120+ times. Proud to be a Disney Annual Passholder, a Vacation Club member since '92, a Castaway Club Member, and a runDisney enthusiast. Oh, and I've graduated from the Disney College of Knowledge. Need Disney insights or planning tips? I'm your guy!