Guests Can Now Meet Nick Fury at Disneyland's Avengers Campus
Reading Time:
2
minutes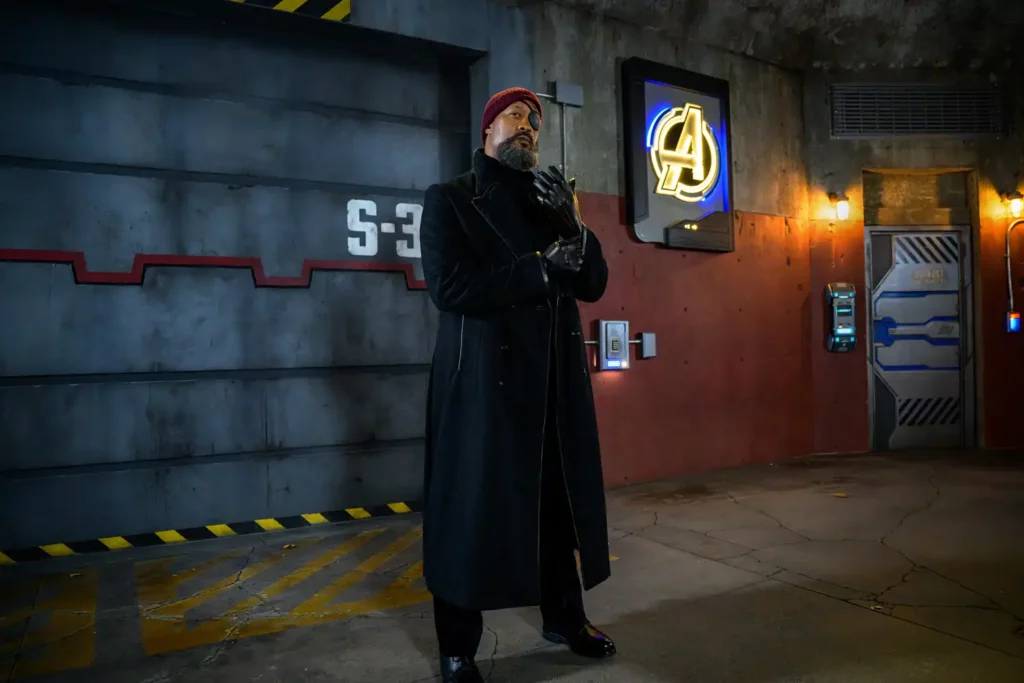 Exciting news, Marvel fans! Disneyland has just unveiled its latest addition at Avengers Campus in Disney California Adventure Park, and it's an experience you won't want to miss. Starting on June 21, 2023, guests will have the incredible opportunity to interact with the legendary Avenger and meet Nick Fury himself. Let's dive into all the details about this new character meet 'n greet, and how it ties in with the hit series "Secret Invasion," currently streaming on Disney+.
Unleash Your Inner Spy
As you step foot into Avengers Campus, prepare to be immersed in the world of Marvel's superheroes. The park, located in Anaheim, California, is a haven for comic book enthusiasts and adventure seekers alike. Now, it's time to put your espionage skills to the test as Nick Fury himself recruits guests for a top-secret mission.
Meet Nick Fury
Fans of the Marvel Cinematic Universe know Nick Fury as one of the greatest super spies in the world. Portrayed by the iconic Samuel L. Jackson, Fury's charismatic presence and strategic mind have made him an integral part of the Avengers team. Now, you have the chance to meet this legendary character in person.
Exclusive Limited-Time Opportunity
Disneyland understands the importance of creating unique experiences for its visitors, and the opportunity to meet Nick Fury is no exception. This limited-time adventure is available only for a specific period, so mark your calendars and plan your visit accordingly. Make sure you arrive at Avengers Campus ready to take on the challenges that await.
Immerse Yourself in Avengers Campus
Avengers Campus itself is a marvel (pun intended) of creativity and immersion. Alongside meeting Nick Fury, you can explore other attractions, including thrilling rides, character encounters, and live performances. From Spider-Man swinging through the air to Doctor Strange conjuring mystical spells, there's always something exciting happening at Avengers Campus.
If you're a fan of Marvel's cinematic universe or simply someone who enjoys immersive adventures, Disneyland's Avengers Campus is the place to be. And now, with the inclusion of Nick Fury, there's an added layer of excitement and intrigue waiting for you. Don't miss out on this incredible opportunity to meet one of Marvel's most iconic characters and become a part of the action. Head over to Avengers Campus at Disney California Adventure Park and get ready to unleash your inner spy!