Introducing "Smellephants on Parade": A Magical Scent-sational Adventure Coming to the Magic Kingdom!
Reading Time:
2
minutes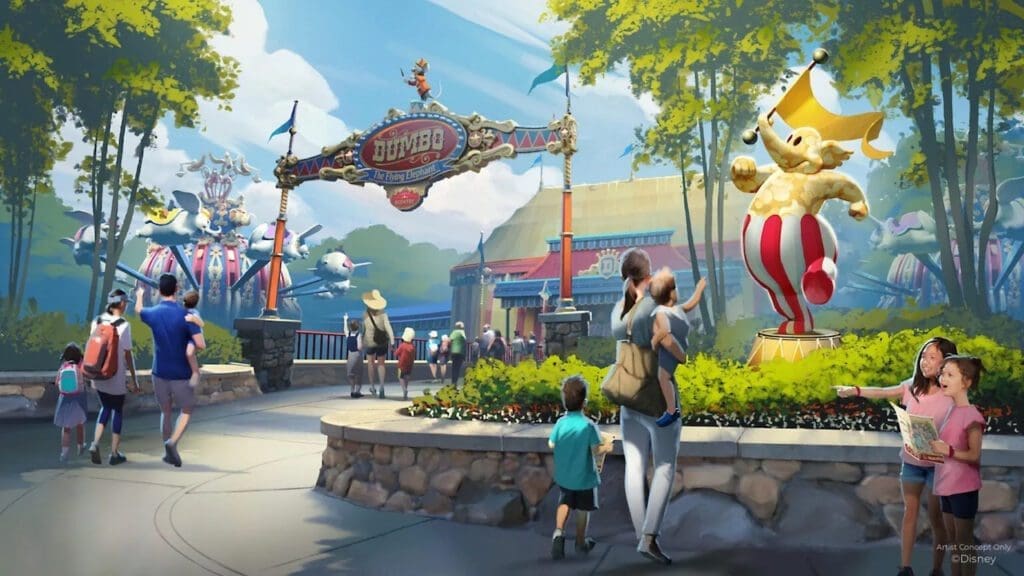 Are you ready to embark on a whimsical journey that will tantalize your senses and fill your heart with joy? Well, get excited, because Disney World has just unveiled its latest interactive experience, "Smellephants on Parade," set to enchant visitors at the beloved Magic Kingdom! Presented by the renowned multi-level marketing company Scentsy, this family-friendly adventure promises to be a delightful "search and sniff" extravaganza in the enchanting realm of Storybook Circus.
The announcement of "Smellephants on Parade" marks a much-anticipated fulfillment of Disney's promise made in 2021 to introduce a brand-new and immersive experience to its magical roster of attractions. Through the wonderful concept art released, we catch a glimpse of an endearing elephant statue, gracefully standing near the iconic Dumbo attraction, setting the stage for an unforgettable olfactory adventure.
Prepare to be whisked away to a realm where your sense of smell plays a leading role in the storytelling. With Scentsy as the Official Home Fragrance of Walt Disney World, you can rest assured that they will bring their expertise in crafting captivating scents to this enchanting experience. Picture yourself strolling through the charming alleys of Storybook Circus, where familiar characters and beloved tales come to life through delightful scents, intricately designed to enhance the magic all around you.
This olfactory odyssey is designed to be an all-encompassing treat for the senses. As you venture through the colorful landscapes and captivating attractions, you'll encounter a delightful array of scents that correspond to the different storybook worlds. You'll immerse yourself in the enchanting aroma of freshly baked goodies at the Big Top Confections or relish the invigorating scent of fresh grass at the Casey Jr. Roundhouse.
The heartwarming charm of "Smellephants on Parade" is that it caters to all ages, making it a perfect outing for families seeking to create cherished memories together. Children and adults alike will be captivated by the imaginative journey that unfolds through their sense of smell, complementing the visual delights of the Magic Kingdom.
For those wondering how it works, fret not! This interactive experience will offer guests a delightful "search and sniff" element, where they can explore and discover a wide array of scents that intricately tie into the magical stories. It's a fantastic opportunity for kids to engage their curious minds while sparking their imaginations in new and surprising ways.
So, get ready to breathe in the magic and follow your nose to the wondrous world of "Smellephants on Parade"! Your senses will thank you for this delightful escapade into the realm of enchantment and wonder. See you at the Magic Kingdom!