New Concept Art: Update on Summer House on the Lake
Reading Time:
3
minutes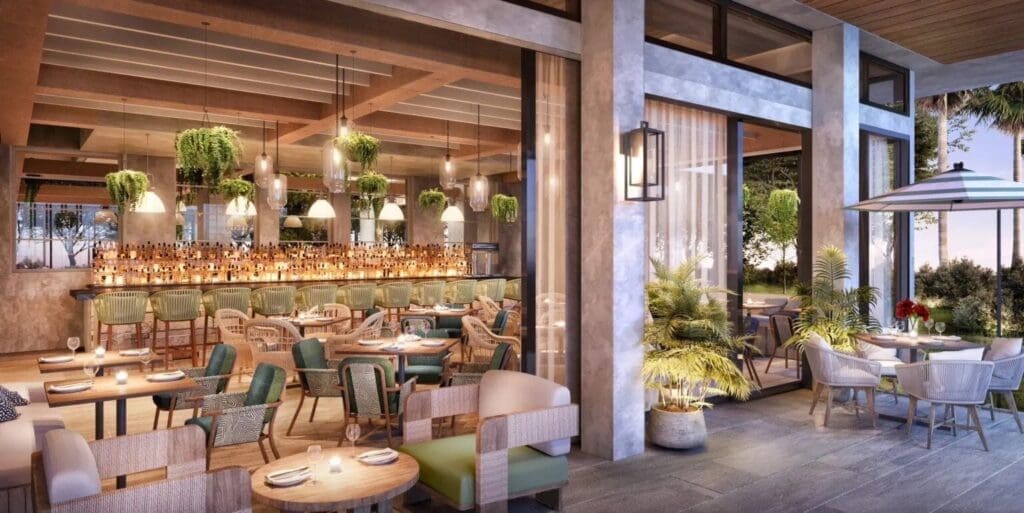 Hey there, Disney fans and foodies alike! I've got some thrilling news to share about the much-anticipated Summer House on the Lake, set to grace the West Side of Disney Springs. This isn't just another dining spot; it's shaping up to be a sensational experience, and I'm here to give you the latest scoop. Let's dive into our update on Summer House on the Lake.
First off, let's talk about the location. Nestled in the heart of Disney Springs, Summer House on the Lake is taking over the spot once occupied by the beloved Bongos Cuban Cafe. It's conveniently situated right across from the AMC Theaters, snugly fitting between Jaleo and Starbucks. So, whether you're catching a movie or out for a stroll, it's perfectly placed for a delightful stop.
Now, onto the juicy details. The concept art for Summer House has been released, and it's nothing short of breathtaking. Imagine a serene lakeside retreat, right in the midst of the bustling Disney Springs. The design promises an ambiance that's both relaxing and invigorating, perfect for unwinding after a day of adventure in the parks.
But what about the food, you ask? Summer House is set to bring a West Coast vibe to its menu, offering a culinary experience that's fresh, vibrant, and utterly mouthwatering. Whether you're craving something light and healthy or a hearty meal to fuel your Disney adventures, there's likely to be something on the menu to tantalize your taste buds.
And for those with a sweet tooth, get ready for the "Cookie Bar" – a delightful twist that's sure to become a crowd favorite. Imagine a selection of scrumptious cookies, each more tempting than the last. It's the perfect treat to satisfy your dessert cravings.
Let's not forget the Rose cart, adding a touch of elegance and a chance to sip on some refreshing beverages. It's the ideal spot for a relaxing break, enjoying the ambiance and perhaps people-watching in the vibrant surroundings of Disney Springs.
As for the opening date, I'm still on the edge of my seat. The construction is progressing smoothly, and while an exact date hasn't been announced, I'm expecting the doors to open in 2023. So, keep your ears open and your eyes peeled for the grand unveiling.
In summary, Summer House on the Lake is shaping up to be a fantastic addition to Disney Springs. With its unique West Coast-inspired menu, delightful Cookie Bar, and charming Rose cart, it's poised to be a new favorite spot for both locals and visitors. So, stay tuned for more updates, and get ready to add another must-visit location to your Disney itinerary!
Looking To Book Your Dream Disney Vacation?
Meet the Author: Nate Bishop
I'm a die-hard Disney fan with 38 years of visits under my belt, having stepped into Disney World 120+ times. Proud to be a Disney Annual Passholder, a Vacation Club member since '92, a Castaway Club Member, and a runDisney enthusiast. Oh, and I've graduated from the Disney College of Knowledge. Need Disney insights or planning tips? I'm your guy!