Stormalong Bay Refurbishment Project Kicks Off January 2025
Reading Time:
2
minutes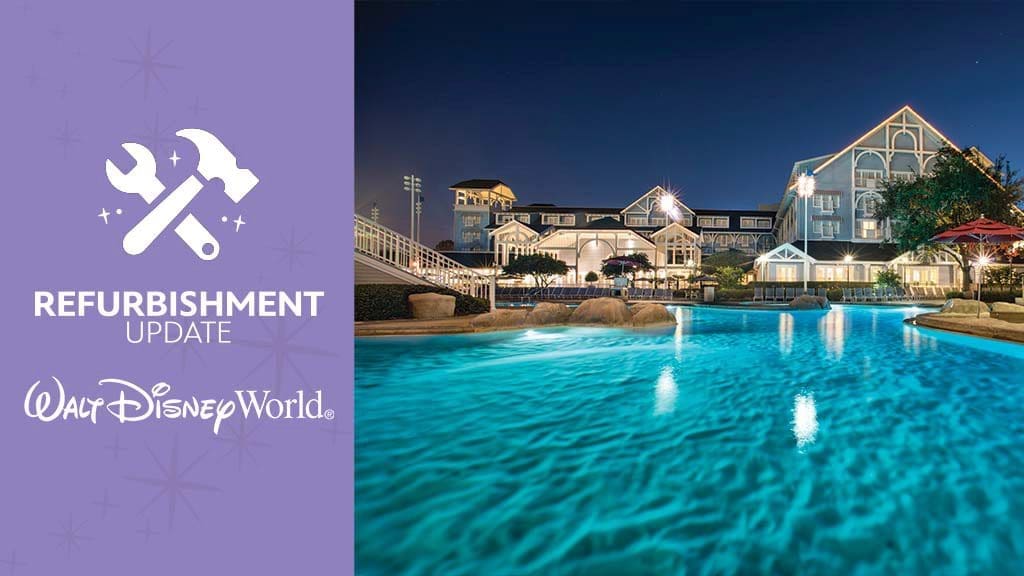 For all the Disney pool fans out there, get ready for the Stormalong Bay refurbishment! At Disney World, the magic never stops, and in the spirit of constantly enhancing the guest experience, some exciting changes are on the horizon.
From January 2025 to May 2025, Disney's Yacht and Beach Club Resorts are gearing up for a splash of transformation. The beloved Stormalong Bay and Shipwreck Pool will be taking a short vacation themselves for some routine maintenance. While this might mean a temporary pause in aquatic fun, it's all in the name of ensuring that your future visits are nothing short of extraordinary. And yes, during the daylight hours, you might catch a glimpse or hear the symphony of construction as it unfolds.
But fret not, fellow Disney dreamers! As one door closes for a brief period, several others remain wide open. During the Stormalong Bay refurbishment, you can still enjoy the delights of the Tidal, Admiral, and Dunes Cove leisure pools. Just imagine yourself basking in the sun-dappled waters, creating cherished memories as you soak in the magic of Disney.
To keep you in the loop and ensure you're never far from the latest updates, check out the refurbishments page. It's your compass, your guide to navigating the dynamic world of Disney enhancements. Bookmark it, save it, and keep it as your secret treasure map to all the ongoing and upcoming refurbishments related to Stormalong Bay and all other projects around Disney Word. After all, staying informed means you're always ready to make the most of your Disney escapades.
So, mark your calendars and get ready for the Stormalong Bay refurbishment project. With Disney's Yacht and Beach Club Resorts setting sail on this journey of improvement, you can rest assured that the best is yet to come. After all, it's not just about a destination; it's about the entire magical voyage!