What's Happening For The Fourth of July at Walt Disney World In 2023
Reading Time:
3
minutes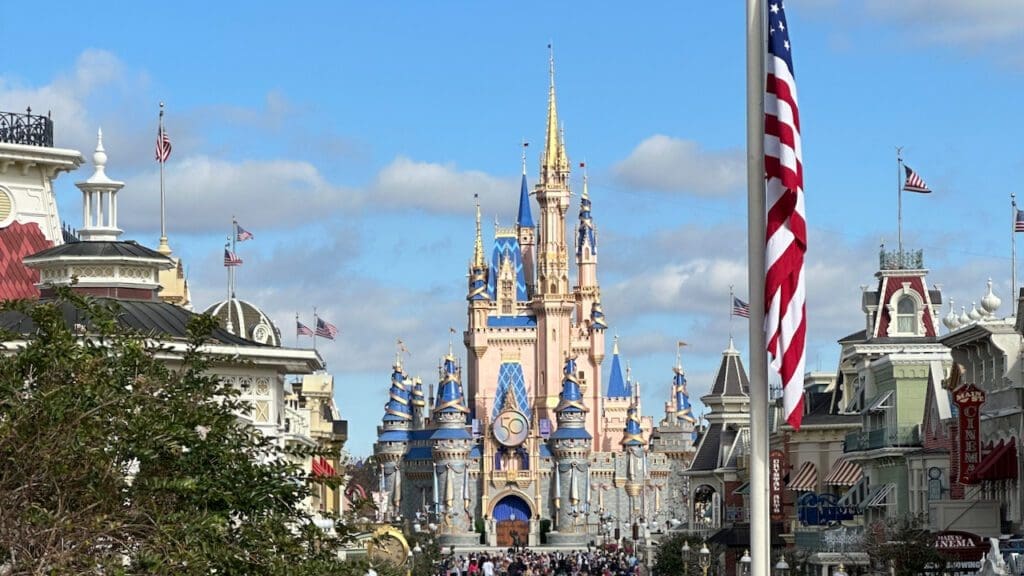 Are you ready to immerse yourself in a magical celebration of Independence Day? Look no further than Walt Disney World! The enchanting resort in Florida has unveiled its plans to commemorate the Fourth of July with a burst of patriotic festivities. Steeped in Walt Disney's profound admiration for America, this star-spangled extravaganza promises an unforgettable experience for guests of all ages.
Nighttime Spectaculars Light Up the Skies
Magic Kingdom Park, the heart of the Disney World Resort, will be a hub of excitement and entertainment from July 3 to July 4, 2023. With extended hours until midnight on July 3, 2023, and until 1 a.m. on July 4, 2023, you'll have plenty of time to soak in the enchantment.
One of the highlights is "Disney's Celebrate America! A Fourth of July Concert in the Sky." Brace yourself for an awe-inspiring nighttime spectacular, where the sky will ignite with dazzling fireworks choreographed to patriotic melodies. Be sure to mark your calendars for the shows at 9:20 p.m. on both July 3 and July 4. As you revel in the festivities, talented DJs will keep the park alive with their mix of tunes, inviting guests to dance the night away.
Over at EPCOT, the excitement continues on July 4, 2023, from 9 a.m. to 9 p.m. "EPCOT Forever," the limited-time spectacle, will mesmerize you with an extraordinary display of fireworks, lasers, and lighting, accompanied by captivating special effects. And to honor the occasion, the show will culminate with a grand finale called "Heartbeat of Freedom" at 9 p.m. Don't miss the chance to experience the breathtaking fusion of technology and patriotism.
Moreover, immerse yourself in the rich melodies of the American songbook as the a cappella vocal group, Voices of Liberty, performs beneath the rotunda in The American Adventure. You might even encounter some of your favorite Disney pals dressed in their spirited "Spirit of '76" attire, ready to meet and greet guests throughout the day.
Celebrating at Disney Resort Hotels
The patriotic spirit extends beyond the theme parks and into the luxurious Disney Resort hotels. Experience a range of special events and activities, each embracing the red, white, and blue. From delightful campfire cookouts at Fort Wilderness Resort & Campground to Movies Under the Stars or a leisurely afternoon by the pool, you'll find endless summer delights. And for those staying at resort hotels along Seven Seas Lagoon and Bay Lake, the perfect end to your day awaits with the mesmerizing Electrical Water Pageant. Marvel at the illuminated sea creatures, culminating in a majestic patriotic grand finale featuring the iconic American flag and sparkling stars.
Food That Is Worth a Salute
Prepare your taste buds for a culinary celebration! Walt Disney World has curated a delightful assortment of patriotic bites and sips to tantalize your senses. Indulge in the limited-time Fourth of July Fruit Tart at Contempo Café in Disney's Contemporary Resort. This delectable treat features a luscious blackberry custard topped with fresh berries and a tempting vanilla panna cotta popsicle. Available from June 27, 2023, to July 4, 2023, this mouthwatering creation is a must-try.
If you find yourself at EPCOT on July 4, 2023, don't miss the Fourth of July Liege Waffle, exclusively available at Connections Café. This irresistible treat will transport your taste buds to new heights of culinary bliss.
But the celebration doesn't stop there! All four parks, Disney Springs, Disney's Typhoon Lagoon, and resort hotels will offer an array of tantalizing treats for you to savor. From classic favorites to inventive creations, the culinary offerings at Walt Disney World will undoubtedly leave you saluting the chefs behind these delectable delights.
This Fourth of July at Walt Disney World is poised to make your celebration truly magical. With breathtaking nighttime spectaculars, immersive experiences, and a tempting array of patriotic cuisine, there's no better place to honor America's independence than in the embrace of the Disney World Resort. So pack your bags, don your most spirited attire, and get ready to create memories that will last a lifetime in the land where dreams come true. Happy Independence Day!