Discover the Enchantment: Unveiling Hidden Gems at Disney World
Reading Time:
5
minutes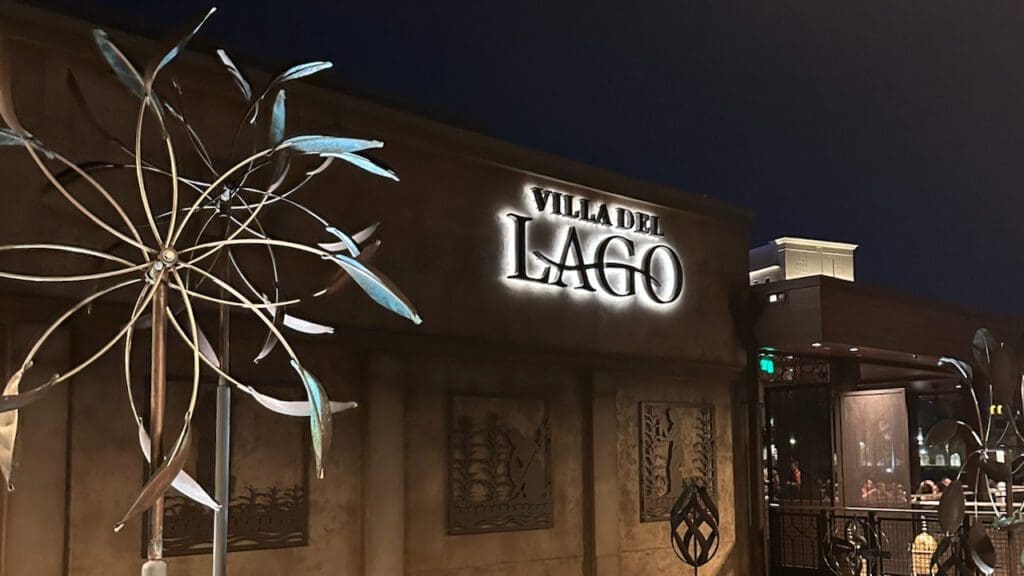 Hey there, fellow Disney vacationers! Get ready to sprinkle a dash of pixie dust and unveil my Hidden Gems at Disney World that will make your trip truly unforgettable. I'm your friendly Disney Vacation Planner, and I'm here to spill the beans on those lesser-known, magical experiences that go beyond the obvious attractions. So buckle up, because this is going to be one enchanting ride!
The Enchanting Attractions
Tom Sawyer Island – Discover a Tranquil Oasis at Disney World
Imagine this: you're surrounded by lush foliage, with the gentle sound of the river guiding you through a journey to a world of adventure and relaxation. That's the magic of Tom Sawyer Island! This secluded island offers a peaceful escape from the bustling crowds at Disney World, and it's one of my personal favorites. It's like stepping into a Mark Twain novel, with interactive elements and spots to explore, making it a delightful experience for kids and kids at heart.
Carousel of Progress – A Nostalgic Journey Through Time at Disney World
Now, I'm a big fan of the classics, and Carousel of Progress is pure Disney history! This hidden gem takes you on a nostalgic journey through time at Disney World with its heartwarming story and catchy tune. It's an attraction that has stood the test of time, and you'll understand why Walt Disney himself cherished it so much. Bring the whole family and experience the magic of progress with this time-traveling masterpiece!
Enchanted Tiki Room – A Classic with Enduring Charm at Disney World
The Enchanted Tiki Room is a hidden gem that's close to my heart. I remember watching it with wide-eyed wonder as a child, and now, I get to relive that magic with each visit at Disney World. This classic attraction holds a special place in Disney's history, and it's a true testament to Walt Disney's creative vision. The birds, flowers, and tikis come to life with a musical performance that will leave you humming along and tapping your feet. It's also one of the few attractions at Disney World that Walt himself worked on.
Culinary Treasures
Tiffins Restaurant – A Global Gastronomic Delight at Disney World
Calling all foodies! If you're looking for a dining experience that goes beyond the usual fare, Tiffins Restaurant is where you need to be at Disney World. This hidden culinary gem serves up globally-inspired cuisine that tantalizes your taste buds like never before. I still remember the first time I tried their Spiced Chickpea Falafel, and let me tell you, it was a revelation! The ambiance is just as magical, with immersive decor that transports you to exotic lands. And, keep those eyes peeled, as Disney Imagineering legend Joe Rohde is known for dining here.
Three Bridges at Disney's Coronado Springs Resort – Tapas by the Water at Disney World
Here's a little secret that even some seasoned Disney-goers don't know: Three Bridges at Disney's Coronado Springs Resort is a hidden oasis that promises a mouthwatering tapas-style menu with a waterfront view at Disney World. I stumbled upon this gem during one of my explorations, and it was love at first bite! Picture yourself savoring delectable dishes while surrounded by the serene beauty of Lago Dorado – it's pure bliss! For an extra special experience, sign up for Sangaria University.
Behind-the-Scenes Magic
Behind the Seeds Tour – Where Agriculture Meets Disney Magic at Disney World
Now, let me share a personal experience with you. On one of my vacations, I decided to go behind the scenes at The Land Pavilion, and boy, was I in for a treat! The Behind the Seeds Tour opened my eyes to the innovative world of agriculture and how Disney seamlessly incorporates it into their attractions at Disney World. It's an educational and immersive experience that the whole family can enjoy, with opportunities to interact with plants and even feed fish.
Character Encounters
Character Meet-and-Greets in World Showcase – A Global Adventure at Disney World
One of the best things about Epcot's World Showcase is the chance to meet beloved Disney characters from different cultures at Disney World. It's like a global adventure, and you'll find character spots tucked away in various pavilions. During one of my trips, I stumbled upon Jasmine in Morocco, and let me tell you, it was a magical moment! So keep your eyes peeled and your autograph books ready because you never know who you might encounter.
Adventurers Outpost – Meet Mickey and Minnie in Their Adventure Attire at Disney World
Now, I have a soft spot for Mickey and Minnie, and meeting them at Adventurers Outpost was an absolute delight. Dressed in their adventurer outfits, they're ready to take you on a journey through their magical world at Disney World. This character greeting spot in Disney's Animal Kingdom is often overlooked, but trust me, it's worth the visit. Don't forget to strike a pose for a picture that'll bring smiles for years to come!
Magical Spaces
Nomad Lounge – An Oasis of Tranquility at Disney World
Imagine taking a break from the excitement of the parks and stepping into a tranquil oasis at Disney World. That's what you'll find at Nomad Lounge in Disney's Animal Kingdom. Here, you can unwind with exotic cocktails and savor delectable small plates while taking in the serene ambiance. It's the perfect place to recharge before heading back into the enchantment of the park.
Quiet Spots in Magic Kingdom – Finding Serenity Amidst the Magic at Disney World
As much as I adore the bustling energy of Magic Kingdom, I sometimes crave a moment of tranquility. During one of my trips, I discovered some hidden quiet spots, away from the hustle and bustle. Whether it's a peaceful garden or a cozy nook with a view, these spots offer a chance to reflect, soak in the magic, and even snap some stunning photos at Disney World. A couple of my favorite spots include the small alley off Main Street USA and the sitting area around Gaston's Tavern.
Ah, the magic of Disney World! Beyond the classics lies a treasure trove of hidden gems waiting to be explored. From enchanting attractions to culinary delights, behind-the-scenes magic, character encounters, and magical spaces, there's something for every Disney lover to discover at Disney World.
So, remember to venture beyond the usual and seek out these delightful surprises. Let the Disney explorer in you guide the way, and don't forget to sprinkle some pixie dust on your journey. Embrace the enchantment, and let the hidden gems at Disney World make your vacation truly unforgettable!
Now, go forth and create your magical moments at the most magical place on Earth! See you real soon!
Looking To Book Your Dream Disney World Vacation?
I'd love to help you and your family book your vacation! My concierge-level travel planning services are free for all Disney World vacations. There are never any additional fees for using my services to book your dream Disney World vacation.