Escape the Masses: Insider Secrets for Beating Crowds at Disney World
Reading Time:
8
minutes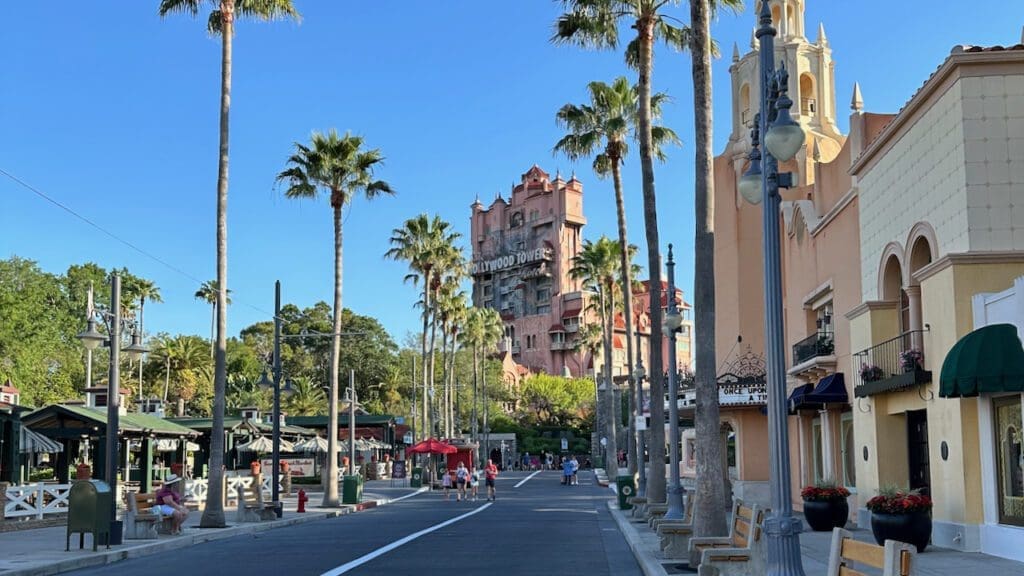 Hey there, Disney vacationers! Welcome to the most magical place on Earth—Disney World! It's the place where fairy tales come to life, and dreams take flight. Whether you're a first-timer or a seasoned Disney pro, we've got some insider tips to share that will make your Disney experience truly unforgettable!
Planning
Beating Crowds at Disney World
Now, I know what you might be thinking: "Planning? Isn't Disney World all about spontaneity and magic?" Well, yes and no! While some of the most enchanting moments at Disney can indeed be unplanned, a little preparation goes a long way in ensuring you make the most of your visit. After all, with millions of people flocking to the parks each year, we want to help you beat the crowds and make the magic yours!
Insider Tips to Make the Most of Your Disney Experience
Are you ready for the adventure of a lifetime? I spill the beans on how to navigate the parks like a pro, find the best viewing spots for parades, and uncover hidden gems that most visitors miss. Plus, we'll dive into special events and after-hours parties, where the fun keeps going even after the sun sets!
Understanding Crowd Patterns at Disney World
Peak Seasons and Off-Peak Seasons
Knowing when to visit is crucial to avoid the masses. Disney World has its peak seasons, like summer and major holidays, when crowds can get overwhelming. But fear not, there are off-peak times when the parks are calmer, like early fall and winter (excluding Christmas and New Year's). If you can plan your trip during these quieter periods, you'll enjoy shorter lines and less hustle!
Major Holidays and School Breaks Impact
While celebrating holidays at Disney is magical, keep in mind that these times draw massive crowds. If you must visit during peak seasons, try to plan your days wisely, arriving early and using Genie+ (we'll get to that!) to maximize your time. Remember, Alex Hormozi once shared a story about visiting Disney World during Christmas—it was unforgettable, but he wished he had known about the crowds!
The Disney Park Crowd Calendar – Your Best Friend
Oh, how I wish I knew about this gem before my first trip to Disney! My Disney World Crowd Calendar is a helpful tool that predicts crowd levels for each day of the year. Using this little trick, you can avoid the busiest days and instead pick the best times to visit each park. It's like having a magic crystal ball to plan your adventure!
Pre-Trip Preparations
Setting Realistic Expectations
Disney World is vast, and you won't be able to do it all in one visit. Accepting this reality will help you enjoy the experiences you do have without feeling overwhelmed. Remember, the magic doesn't lie in ticking off all the rides; it's in the joy of the journey!
Booking Accommodations Wisely
Choosing where to stay can impact your Disney adventure significantly. Staying at a Disney Resort comes with some fantastic perks, like Early Theme Park Entry and easy access to the parks. However, if you're on a budget, there are plenty of nearby hotels that offer shuttle services, so you can still make the most of your time. Reference my full guide on picking the best Disney Resort for your trip.
Advanced Dining Reservations (ADR) Strategy
Nothing makes you hungrier than a day full of Disney magic! Be sure to make advanced dining reservations for popular restaurants. This way, you won't waste precious park time waiting for a table. One of my most memorable Disney dining experiences is at Be Our Guest in Magic Kingdom. I just had to try the Grey Stuff is delicious after all! By using the tips and insights in my Disney dining guide, I was able to snag this hard-to-get ADR.
Disney Park Ticket Strategies
Single Park Tickets vs. Park Hopper Option
When it comes to tickets, you have choices! Single park tickets allow you to explore one park per day, while the Park Hopper option lets you bounce between multiple parks. If you're here for a short trip, the Park Hopper can be a game-changer, but if you have more time, savoring one park per day might be more enjoyable.
Purchasing Tickets in Advance
Avoid long lines and start your Disney adventure right by purchasing your tickets in advance either through your Authorized Disney Vacationer Planner or online. This not only saves time but sometimes comes with exclusive offers or discounts.
Utilizing Disney's Genie+
Service Disney's Genie+ service is like having a personal fairy godmother at your disposal. This nifty tool allows you to access the Lightning Lane for select attractions, reducing wait times. It's the perfect way to sprinkle some magic on your Disney days! There is an additional cost to using Disney's Genie+ and is not always a must when parks are less busy.
The Art of Park Planning
Familiarizing Yourself with the Layout of Each Park
Get to know the parks like the back of your hand. Familiarize yourself with the attractions, showtimes, and character meet-and-greets so you can plan your day efficiently. And if you're like me, don't forget to grab a map—I still keep a few as souvenirs! When you work with an Authorized Disney Vacation Planner, like myself, I work with you to plan out each day of your vacation. All at no additional cost!
Creating a Flexible Itinerary
Flexibility is the name of the game at Disney World. While it's great to have a plan, leave some room for spontaneity. Unexpected character sightings, impromptu parades, and little surprises around every corner are what makes Disney so magical!
Rope-Dropping – Your Ticket to Fewer Crowds
Rise and shine, early birds! "Rope-dropping" means being one of the first guests to enter the park at opening. You'll have a head start to tackle popular rides with shorter lines. Believe me, it's worth waking up a little earlier to experience the magic with fewer crowds. Check out my guide for all my tips on rope-dropping at Disney World.
Insider Tips for Beating the Crowds in Each Park
Magic Kingdom
Popular Rides: How to Maximize Your Time
The Magic Kingdom is the heart and soul of Disney World, which means it can get crowded! Head straight to the most popular attractions like Seven Dwarfs Mine Train and Space Mountain as soon as the park opens.
Alternative Attractions for Less Crowded Experiences
While everyone rushes to the big-name rides, take the road less traveled and explore some hidden gems like Tom Sawyer Island. It's a tranquil escape from the hustle and bustle.
Parades and Shows: Best Viewing Spots
For the parades and shows, snag a spot early to get a good view. For me sitting near Cinderella Castle for the fireworks show, "Happily Ever After," is an awe-inspiring moment I'll never forget!
Epcot
Navigating the World Showcase
Efficiently Epcot's World Showcase is a treasure trove of cultures and cuisines. Start at the back of the park and work your way forward to avoid the crowds.
Must-See Attractions in Future World
Epcot's Future World houses some incredible attractions like Remy's Ratatouille Adventure, Test Track, and Frozen Ever After. Ride these popular ones first, and you'll thank me later!
Finding Quiet Spots to Relax
Believe it or not, Epcot offers some cozy nooks and crannies to rest and relax. Check out the gardens around the Canada pavilion or the Moroccan courtyard for some peace and quiet.
Disney's Hollywood Studios
Star Wars: Rise of the Resistance
The Force is strong with this one! To experience the epic Star Wars: Rise of the Resistance, either head to the attraction soon as the park opens—or look to purchase an Individual Lightning Lane for a faster-than-warp-speed experience! For me, the time savings of purchasing the Individual Lightning Lane for this attraction is worth it. It's the one attraction I would highly recommend making the purchase.
Toy Story Land: When to Visit
Everyone loves Toy Story Land, but it can get crowded. Consider visiting early in the day or late at night. Many times you'll find the shortest wait by stepping into line about 5 to 10 minutes prior to park closing.
Seeking Out Hidden Gems Disney's
Hollywood Studios has some amazing less-known attractions, like the Walt Disney Presents exhibit, where you can learn about the creative genius behind the magic. It's a great way to get a little Disney history and a much-needed cooldown in the air conditioning.
Disney's Animal Kingdom
Pandora – The World of Avatar How to Beat the Crowds
Pandora is out of this world, but it's no secret that it gets busy. Visit this breathtaking land during the first or last hour of park operation for a more serene experience. Rope dropping this attraction is the best way to experience it.
Best Times to Experience Kilimanjaro Safaris
The animals follow their own schedules, so different times of the day offer unique sightings. Mid-morning and late afternoon are often excellent times to see a variety of wildlife. It's important to know that this attraction closes early, prior to the rest of the park closing for the day.
Wilderness Explorers: A Fun Way to Avoid Lines
For families with little adventurers, the Wilderness Explorers program is not only educational but also a fantastic way to engage the kids when the park is at its busiest, mid-day.
Insider Strategies During Peak Crowds
Midday Breaks and Pool Time
When the sun is high, and the crowds are thick, take a midday break at your hotel pool or enjoy a leisurely lunch in an air-conditioned restaurant. Recharge your batteries to conquer the rest of the day!
Exploring Less Visited Areas
During peak times, some less popular areas might be quieter. Take a leisurely stroll through areas like Frontierland or Tom Sayer Island at the Magic Kingdom, where you can enjoy the atmosphere without the hustle.
Unique Dining Experiences
Dining at off-peak hours can be a game-changer. Enjoy breakfast before the park opens or dinner later in the evening. You'll not only skip the crowds but might also get a glimpse of some magical Disney moments!
Special Events and After-Hours Parties
Mickey's Not-So-Scary Halloween Party
This spooktacular event is a must for Halloween lovers. Dress up, trick-or-treat around the park, and enjoy exclusive shows and character meet-and-greets. Remember, costumes are not just for kids—channel your inner Disney character! This is just one of the parties at the Magic Kingdom. These events have limited capacity and provide you an opportunity to experience the park with lower crowd levels, while partaking in a wide of special treats!
Epcot International Food & Wine Festival
Foodies, this one's for you! Indulge in mouthwatering dishes from around the world and sip on delightful drinks during this annual culinary extravaganza. Plus, you can dance the night away at the Eat to the Beat concert series! Weekends, especially Saturdays tend to be the busiest time for any of the Epcot festivals. Look to check out the festivals mid-week to beat the crowds!
Disney After Hours
A Nighttime Experience Imagine having the park almost all to yourself! Disney After Hours events are limited-ticket evenings where you can enjoy little to no wait times for your favorite attractions. It's a magical way to end your day!
Final Tips for a Successful Disney World Vacation
Embrace the Disney Magic
Let yourself be a kid again! Whether it's meeting Mickey Mouse or screaming on a thrilling ride, embrace the childlike wonder that Disney World brings out in all of us.
Stay Hydrated and Take Breaks
Florida's sunshine can be intense, so stay hydrated by drinking plenty of water. And don't forget to take breaks to rest and recharge—it's a marathon, not a sprint!
Be Kind and Respectful to Cast Members and Fellow Guests
Remember, we're all here for the magic! Show kindness and respect to the hardworking Cast Members and your fellow guests. After all, we're all part of the Disney family!
Congratulations, Disney adventurers! You've made it to the end of my insider tips. I hope these tips will help you create unforgettable memories during your Disney World vacation.
Now, you're armed with these insider tips, go forth and conquer the magical kingdom! Remember, no matter how many visitors come to Disney World, there's always room for one more dreamer. Let the magic guide you, and may your journey be filled with wonder, joy, and the most enchanting experiences. Happy travels, fellow Disney dreamers!
Looking To Book Your Dream Disney World Vacation?
I'd love to help you and your family book your vacation! My concierge-level travel planning services are free for all Disney World vacations. There are never any additional fees for using my services to book your dream Disney World vacation.