Exciting News for Disneyland Fans: New Family-Friendly Rides Join Disney Genie+ Lineup!
Reading Time:
2
minutes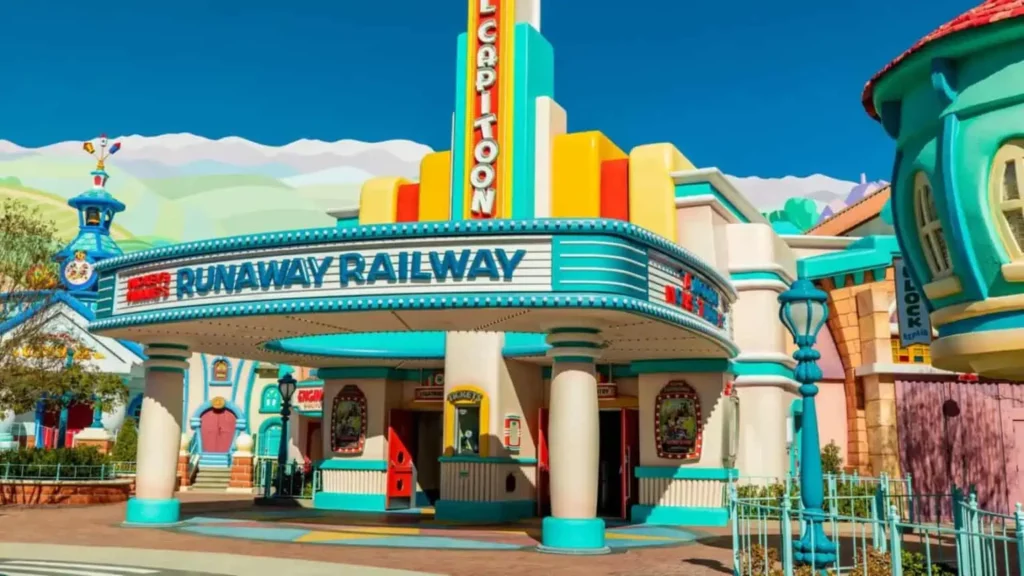 If you're a Disneyland fan like me, you're always on the lookout for the latest and greatest in theme park magic. Well, I've got some fantastic news for you! Disneyland is about to make your next visit even better with the addition of two incredible family-friendly attractions to the Disney Genie+ lineup starting next month.
Mickey & Minnie's Runaway Railway: A Journey to Remember
First up, get ready to embark on a wacky adventure with none other than Mickey and Minnie Mouse. That's right, folks! The popular attraction, Mickey & Minnie's Runaway Railway, is set to make its grand debut on Disney Genie+ in the near future.
Previously available through the Individual Lightning Lane, this delightful ride will now be part of the Genie+ bundle. This means that you'll be able to reserve your spot on this whimsical journey with just a few taps on your smartphone using the Disney Genie+ app. No more waiting in long lines – your Disney adventure just got a whole lot smoother!
For those who haven't experienced Mickey & Minnie's Runaway Railway yet, you're in for a treat. This groundbreaking ride takes you on a zany escapade into the world of Mickey and Minnie's animated shorts. With unexpected twists and turns, it's a ride that promises fun and laughter for the whole family.
Ariel's Undersea Adventure: Dive into the Magic
But that's not all, Disneyland fans! There's another gem in the treasure chest of Disney Genie+. Ariel's Undersea Adventure is joining the lineup next month, adding to the excitement.
If you've ever dreamt of exploring the enchanting undersea world of Ariel, the Little Mermaid, your wish is about to come true. With the help of Disney Genie+, you'll be able to dive into the depths of the ocean alongside Ariel, Flounder, and Sebastian. This classic ride is a favorite among fans of all ages, and it's the perfect opportunity to experience the magic of Disney's beloved characters.
The best part is that all of this information comes straight from the official Disney announcement. In their own words, they said, "We are bringing two family-friendly rides to the Disney Genie+ bundle – Mickey & Minnie's Runaway Railway coming soon, and The Little Mermaid ~ Ariel's Undersea Adventure will be joining next month!"
So, whether you're planning your next Disneyland adventure or just daydreaming about it, mark your calendar because these two incredible additions to the Disney Genie+ lineup are not to be missed. With Disney Genie+ in your pocket, the magic of Disney is just a few clicks away. Say goodbye to long lines, and hello to more unforgettable moments with your favorite characters. Get ready to make memories that will last a lifetime, and enjoy the ride!
Looking To Book Your Dream Disney Vacation?