From Mickey Ears to Magical Mementos: 10 Disney World Vacation Souvenirs You Need NOW!
Reading Time:
4
minutes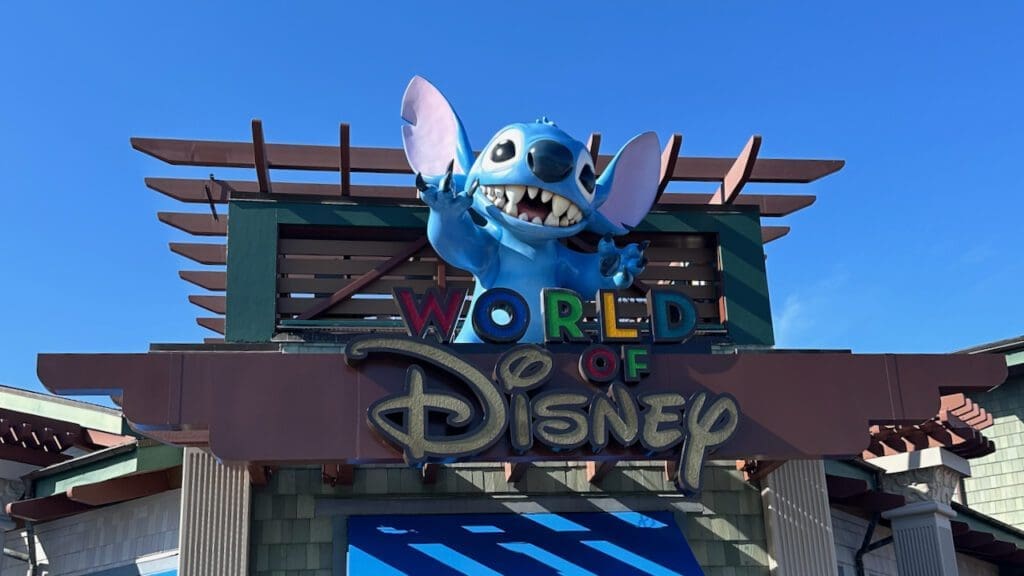 Hey there, fellow Disney vacationers! As an experienced Disney Vacation Planner specializing in Walt Disney World vacations, I'm thrilled to share with you the top 10 must-have Disney World vacation souvenirs for your magical trip. Get ready to immerse yourself in the enchantment and create unforgettable memories that will last a lifetime!
The Importance of Disney World Vacation Souvenirs:
When it comes to Disney World, souvenirs play a pivotal role in capturing the spirit of the parks and preserving your cherished memories. They have a way of whisking you back to the magic, even long after your vacation ends. So, let's dive into the world of Disney World vacation souvenirs and discover the ones that will truly make your trip unforgettable!
Mickey Mouse Ears: Iconic Ears for Every Fan
When you think of Disney, one image immediately springs to mind: the iconic Mickey Mouse ears. These headbands or hats are an absolute must-have for every Disney World visitor. Whether you opt for the classic design or choose ears adorned with your favorite character, wearing these ears instantly immerses you in the Disney spirit. Personalize your ears with your name or a fun message to make them uniquely yours.
Disney Plush Characters: Cuddly Companions and Treasured Mementos
Bringing home a Disney plush character is like snuggling up with a piece of the magic. From Mickey and Minnie Mouse to the beloved Disney princesses, these cuddly companions make perfect Disney World vacation souvenirs. Whether you're a collector or simply want a huggable reminder of your trip, these plush characters will bring a smile to your face every time you see them.
Personal Anecdote: I'll never forget the time I surprised my nephew with a Mickey Mouse plush on his first Disney World vacation. It quickly became his best friend for the entire trip, and he still sleeps with it every night, reliving the magical moments he had with Mickey.
Park Exclusive Merchandise: Exclusive Treasures Found Only in Disney World
For the ultimate Disney World vacation souvenir, look no further than the park exclusive merchandise. These limited-edition items, commemorative pins, and unique apparel are available only within the parks, making them extra special. Whether it's a t-shirt commemorating a specific event or a collectible pin celebrating your favorite attraction, these treasures will always hold a special place in your heart.
Autograph Books: Capture Magical Memories with Character Signatures
An autograph book is a fantastic way to collect character signatures and preserve those magical moments with your favorite Disney characters. As you make your way through the parks, be sure to have your autograph book and pen ready to capture the signatures of Mickey, Minnie, and all their pals. Customize your autograph book with your name and add personal touches like photos or stickers to make it even more special.
Disney Pins: Collectible Delights and Trading Fun
Disney pin trading is a beloved tradition at Disney World. Start your pin collection with a few favorites and join the fun of trading with cast members and fellow enthusiasts. The thrill of finding a pin you've been longing for or discovering a rare gem is an adventure in itself. Collect pins featuring your favorite characters, attractions, or special events, and let the pin-trading magic unfold before your eyes.
Personal Anecdote: I'll never forget the excitement of stumbling upon a cast member with a rare partner statue pin I had been searching for. After a friendly chat and a successful trade, I walked away with a treasure that now holds a special place in my Disney pin collection.
Magic Bands: Wearable Magic for a Seamless Experience
Magic Bands are the ultimate accessory for your Disney World vacation. These wristbands serve as your key to the kingdom, granting access to your park tickets, Lightning Lanes, dining reservations, interactive activities, and even photo opportunities. With their personalized designs and vibrant colors, Magic Bands add an extra touch of magic to your experience, while also providing convenience and efficiency throughout your trip.
Apparel and Accessories: Dress the Disney Way
What better way to show off your love for Disney than by wearing themed apparel and accessories? From Mickey Mouse t-shirts to character hats, jewelry, and bags, there's a wide array of Disney-themed apparel to suit every style. Dress up as your favorite character or simply add a touch of Disney magic to your everyday outfits. These items are not just souvenirs but statements of your Disney fandom!
Disney Artwork and Prints: Bring the Magic Home
Immerse yourself in the artistry of Disney by bringing home a piece of Disney artwork or a beautiful print. From framed prints to canvas art and enchanting illustrations, these pieces of Disney magic will grace your walls and transport you back to the whimsical world of Disney. Whether it's a scene from your favorite movie or a depiction of a beloved character, Disney artwork makes for stunning Disney World vacation souvenirs that will captivate your imagination.
Collectible Mugs and Kitchenware: Sip in Style, Cook with Disney Magic
Why not add a touch of Disney to your morning routine or kitchen creations? Collectible Disney mugs and kitchenware are a delightful way to infuse your daily life with a sprinkle of Disney pixie dust. Sip your morning coffee from a Mickey-shaped mug or whip up Disney-inspired recipes using Disney-themed kitchen utensils and cookware. These items bring a touch of Disney World vacation souvenirs to your everyday rituals and serve as tangible reminders of your unforgettable trip.
Exclusive Vinylmation Figures: Unleash the Collector Within
For avid collectors or those looking for unique Disney World souvenirs, Vinylmation figures are a must-have. These collectible vinyl figures, each showcasing a different character or design, have become a phenomenon among Disney fans. Whether you're captivated by the classic Mickey shape or seek rare and limited-edition designs, these figures are a fantastic way to showcase your love for Disney while also building a collection to treasure.
As you plan your magical Disney World vacation, remember to set aside some room in your suitcase and budget for these 10 must-have Disney World vacation souvenirs. From Mickey Mouse ears to park-exclusive merchandise, autograph books, and Disney artwork, each of these treasures will help you relive the enchantment long after your trip. So, get ready to create unforgettable memories and immerse yourself in the world of Disney World vacation souvenirs—because the magic truly never ends!
Looking To Book Your Dream Disney World Vacation?
I'd love to help you and your family book your vacation! My concierge-level travel planning services are free for all Disney World vacations. There are never any additional fees for using my services to book your dream Disney World vacation.