Rediscover the Wonder: Enchanting Disney World Activities for Adults
Reading Time:
5
minutes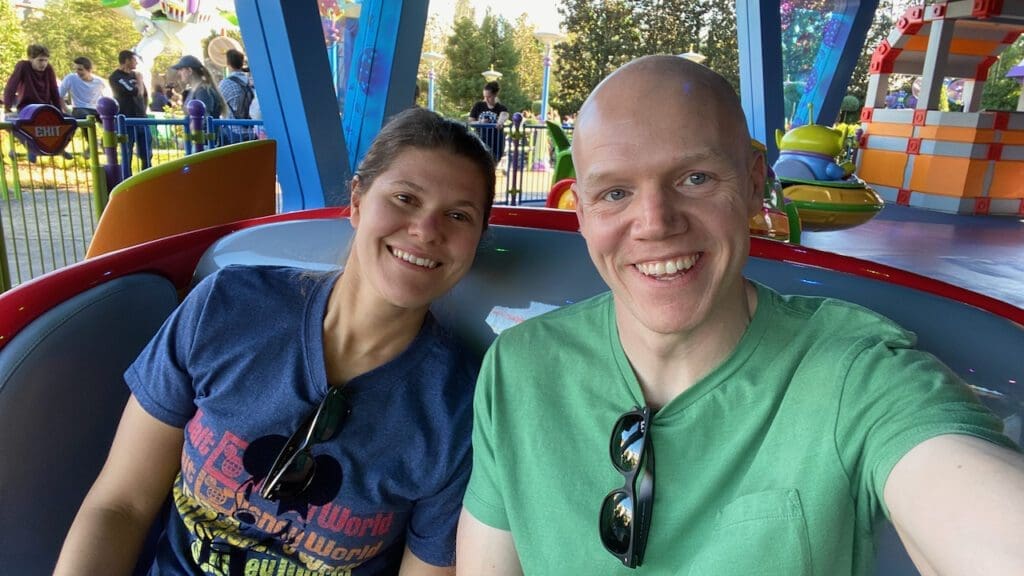 Hey there, fellow Disney vacationer! I'm Nate, your go-to Disney Vacation Planner, and I'm here to help you embark on an extraordinary journey to the most magical place on Earth: Walt Disney World. Now, you might be thinking, "Isn't Disney World just for kids?" Oh, my dear reader, you couldn't be more mistaken. Disney World is a place where adults can not only relive cherished childhood memories but also create new ones that will last a lifetime. Let's explore what Disney World activities for adults are out there!
Unforgettable Disney World Activities for Adults: Ignite Your Inner Child!
Picture this: walking hand in hand with your loved one down Main Street, U.S.A., with Cinderella Castle towering above you, and the sounds of laughter and music filling the air. It's a scene straight out of a fairytale, and it's just the beginning of what awaits you at Disney World.
Planning an Extraordinary Disney World Vacation for Adults: Unlock the Magic!
Before we dive into the wonders of Disney World, let's talk about the importance of planning. As an experienced Disney Vacation Planner, I can't stress enough how crucial it is to plan ahead. From securing dining reservations to maximizing your resort time, a well-thought-out itinerary will ensure you make the most of your time in the parks.
Immerse Yourself in Disney's World-Class Attractions
The Magic of the Magic Kingdom Park: Must-Do Activities for Adults!
There's no better place to start your Disney World adventure than at the iconic Magic Kingdom. As you step foot into this enchanting realm, you'll be transported back to your childhood in an instant. From classic attractions like Pirates of the Caribbean, Jungle Cruise, and Haunted Mansion to heartwarming character encounters with Mickey Mouse and friends, the Magic Kingdom Park is a treasure trove of unforgettable experiences.
Exploring the Wonders of Epcot: Epic Experiences for Adults!
If you're a fan of culture, cuisine, and innovation, Epcot is a must-visit destination within Disney World. Take a culinary tour around the world at the World Showcase, sampling delectable dishes and drinks from various countries. Immerse yourself in unique cultural experiences, from live music to street performers, there's something for everyone. If you time your visit right, you might even catch one of the captivating festivals that bring Epcot to life throughout the year. For an extra special experience embark on the Behind the Seeds Tour, or join in the fun at the La Cava Tequila Tasting.
Unleashing Your Inner Adventurer at Disney's Hollywood Studios: Thrills and Chills for Adults!
Lights, camera, action! Disney's Hollywood Studios is where dreams come true for movie buffs and thrill-seekers alike. Hop aboard the adrenaline-pumping rides like Tower of Terror and Rock 'n' Roller Coaster, or immerse yourself in the magic of Star Wars at Galaxy's Edge. Don't forget to catch the live shows that pay homage to the golden age of Hollywood and its unforgettable characters.
Roaming with Wildlife at Disney's Animal Kingdom: Exhilarating Encounters for Adults!
Prepare for a wild adventure at Disney's Animal Kingdom, where nature and fantasy intertwine. Embark on thrilling expeditions through lush landscapes, encountering exotic wildlife along the way. Be sure to catch the breathtaking live shows and entertainment that celebrate the beauty and wonder of the animal kingdom. Take a mid-day break and let your taste buds go wild at either Nomad Lounge or Yak & Yeti!
Unleash Your Inner Foodie: Culinary Delights at Disney World
A Gastronomic Wonderland Awaits: Indulge in Disney World's Best Dining for Adults!
As an adult, one of the greatest pleasures at Disney World is indulging in its world-class dining experiences. From signature restaurants with immersive themes and gourmet menus to unique dining options like character dining and dinner shows, there's something to satisfy every palate. Personally, I have fond memories of dining at the elegant California Grill, where the rooftop restaurant overlooked the Magic Kingdom and gave me a wonderful view of Happily Ever After, the nightly fireworks show.
A Treat for Every Sweet Tooth: Disney World's Irresistible Desserts for Adults!
Disney World isn't just about the savory delights; it's a haven for dessert lovers too. From the iconic Dole Whip to mouthwatering Mickey-shaped treats, the parks are filled with delectable snacks and desserts that will satisfy your sweet tooth. Pro tip: Don't miss the famous cupcakes in the variety of bake shops scattered throughout the parks and resorts. They're picturesque and tasty too!
Raise the Bar: Nightlife and Entertainment
The Vibrant Nightlife of Disney Springs: Party like an Adult at Disney World!
When the sun sets over Disney World, the fun is far from over. Head to Disney Springs, a lively shopping, dining, and entertainment district, to experience its vibrant nightlife. Treat yourself to trendy bars, lounges, and live music venues, where you can unwind with a refreshing cocktail or dance the night away.
Spectacular Live Performances: Unforgettable Entertainment for Adults at Disney World!
Disney World is renowned for its spectacular live performances that leave audiences in awe. Catch a Broadway-style musical or show at one of the parks, and be prepared to be transported to a world of magic and wonder. Festival of the Ling King at Disney's Animal Kingdom is a can't miss show! And of course, no Disney World vacation is complete without witnessing the breathtaking nighttime spectaculars and fireworks displays that light up the skies. To make the nighttime spectaculars even more special look at adding either a dessert party or dining package.
Relax and Rejuvenate: Disney World's Resorts and Spas
Luxurious Accommodations Fit for Royalty: Unwind in Disney World's Adult-Friendly Resorts!
After a day filled with adventure and excitement, it's essential to have a peaceful retreat to recharge. Disney World offers a range of deluxe resorts with adult-exclusive amenities, ensuring that you have a truly relaxing stay. Pamper yourself at tranquil spas and wellness centers, where you can indulge in rejuvenating treatments and find your inner balance.
Recreational Activities for the Adventurous Spirit: Exciting Pursuits for Adults at Disney World!
While Disney World is known for its theme parks, it also offers a plethora of recreational activities for those seeking adventure. Tee off at world-class golf courses, engage in thrilling water sports, or hit the fitness facilities for an invigorating workout. And for nature enthusiasts, guided tours and nature trails await, providing opportunities to explore the beauty of Disney's vast landscapes.
Insider Tips for a Magical Disney World Vacation
Plan Ahead for a Seamless Experience: Tips for Adults Visiting Disney World!
To make the most of your Disney World vacation, it's crucial to plan ahead. Make advanced dining reservations to secure your spot at popular restaurants, check-in online for your resort to make for an easy smooth arrival, and book your special activities, like the Wild Africa Trek, in advance. By having a well-thought-out plan, you can maximize your time and make magical memories without feeling overwhelmed.
Embrace Special Events and Seasonal Celebrations: Unforgettable Experiences for Adults at Disney World!
Disney World hosts a variety of special events and seasonal celebrations throughout the year, from the Epcot International Food and Wine Festival to Mickey's Not-So-Scary Halloween Party. Consider timing your visit to coincide with these magical events for a truly unforgettable experience.
Unleash Your Inner Child at Disney World: Unforgettable Activities for Adults!
As we reach the end of our Disney World activities for adults overview, I hope I've ignited a spark within you to embrace your inner child and embark on a magical journey to Disney World. It's a place where dreams come true, where fantasy and reality blend seamlessly, and where adults can let go of their worries and immerse themselves in the enchantment that Disney World has to offer.
Start Planning Your Extraordinary Disney World Vacation Today!
So, my dear reader, don't wait any longer. Start planning your extraordinary Disney World vacation today! Remember, age is just a number when it comes to the magic of Disney. Get ready to unleash your inner child and embark on an extraordinary journey like no other. The magic of Disney World awaits you!
Looking To Book Your Dream Disney World Vacation?
I'd love to help you and your family book your vacation! My concierge-level travel planning services are free for all Disney World vacations. There are never any additional fees for using my services to book your dream Disney World vacation.