From Rags to Riches: How to Transform Your Dream Disney Vacation into a Budget-Friendly Reality!
Reading Time:
5
minutes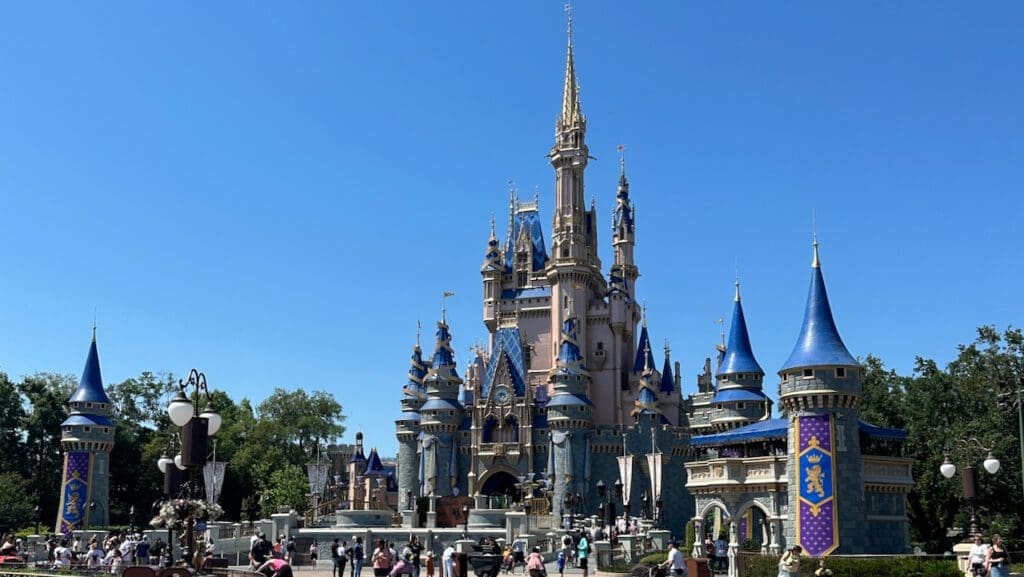 Hey there, fellow Disney vacationers! Are you dreaming of a budget-friendly Disney vacation but worried about breaking the bank? Fear not! As an experienced Disney Vacation Planner, specializing in Walt Disney World vacations, I'm here to help you plan an affordable Disney vacation that will leave you with incredible memories and a happy wallet. So, grab your mouse ears, and let's dive into the world of budget-friendly Disney adventures!
Understanding Walt Disney World and Its Costs
Before we embark on our budget-friendly Disney vacation journey, let's get acquainted with the different elements that contribute to the overall costs of a Disney World vacation. It's essential to understand these components to make informed decisions while planning.
Affordable Accommodations: Where to Rest Your Weary Feet
Finding the perfect place to stay during your Disney adventure can be a crucial decision. While Disney Resorts offer magical perks, such as proximity to the parks and exclusive access to Early Entry hours they can also come with a higher price tag. However, don't fret! There are alternative lodging options nearby that can help you save some dough. Look into Good Neighbor off-site hotels, vacation rentals, or even camping options if you're feeling adventurous. Remember, as long as you have a comfortable place to rest and recharge, your Disney experience will still be wonderful.
During my last visit, I opted for a budget-friendly Good Neighbor off-site hotel that offered complimentary shuttle services to the parks. Not only did I save money on accommodations, but I also had extra cash for souvenirs and delicious Mickey-shaped waffles!
For more on what's the perfect Disney resort for you. Check out the following article. CLICK HERE
Budget-Friendly Park Tickets: Unlocking the Magic Within
Park tickets are a significant part of your Disney budget, but fear not—I have some tips to help you navigate this realm of expenses. First, consider visiting during the off-peak season. Not only will you avoid crowds, but you'll also find affordable rates on tickets. Disney tickets are priced by date. The more popular times of the year, Christmas and Spring Break are the most expensive.
If you plan on spending several days exploring the parks, multi-day tickets are the way to go. They offer substantial savings compared to purchasing single-day tickets. And if you're feeling adventurous and want to hop between parks, consider adding the Park Hopper option to your ticket. It allows you to visit multiple parks on the same day, maximizing your magical experiences.
Depending on the total length of your vacation it may be more cost-effective to add an extra day in the parks over the Park Hopper option. The same can be true in reserve.
Check out my crowd calendars to find the times of the year with the lowest crowds. CLICK HERE
Dining on a Budget: Savoring Delicious Delights
Disney is known for its scrumptious dining options, but dining costs can quickly add up if you're not careful. Don't worry; I've got some tasty tips to help you enjoy the flavors without emptying your wallet.
Pack some snacks and water bottles to keep you fueled between meals. Quick Service dining locations offer delicious and affordable options, allowing you to satisfy your hunger without breaking the bank. I have to say Disney has really upped their game with the quick-service dining options.
Also, consider the value of the Disney Dining Plan (returning in 2024) if it aligns with your eating habits and budget. It can save you money and add convenience by prepaying for meals and snacks. Please note that the Disney Dining Plan only is available to guests staying at a Walt Disney World Resort.
On my first Disney trip, I splurged on a signature dining experience, and while the food and experience were magical, my budget wasn't too thrilled. On subsequent visits, I opted for more budget-friendly dining options, and you know what? I still had an amazing time while keeping my finances in check. While signature dining is a great way to add that special touch to your Disney vacation, a majority of sit-down restaurants offer a magical experience and delicious meals.
Transportation and Extras: Navigating the Magical Realm
Getting around Walt Disney World and indulging in some extra magical experiences can be budget challenges. However, fear not, Disney traveler, for I have some secrets to share. Disney offers complimentary transportation throughout its property, including buses, boats, and the iconic Monorail. Utilizing these options can save you money on parking fees and rental cars when staying at a Disney Resort. If you prefer the freedom of having your own wheels, consider carpooling with other Disney-loving friends to share expenses. It's worth comparing the cost of renting a car and paying parking fees over the additional cost of staying at Disney World Resort and using the complimentary transportation to get around.
When it comes to extras, such as souvenirs, Mickey ears, and character photos, set a budget and stick to it. You don't have to splurge on every trinket you encounter. Instead, choose a few special items that will truly capture the essence of your Disney experience. Trust me; these treasures will hold even more sentimental value.
If you have younger children consider buying a few "souvenirs" before your trip through budget-friendly stores. It's a great way to add a little magic without breaking the bank.
Maximize Free Activities and Entertainment
Disney World isn't just about rides and attractions; there's a treasure trove of free activities and entertainment waiting to be discovered. Take time to explore the different themed resorts scattered throughout the property. Many of them offer breathtaking sights, unique shops, and even interactive experiences—all without spending a dime. Keep an eye on the schedule for parades, shows, and character meet-and-greets that are included with your park admission. These free experiences will add an extra touch of Disney magic to your trip.
The free activities do end of the parks. Each of the Disney resorts has a variety of fun activities to keep you and your family entertained for hours. From trivia by the fun to making s'mores by a campfire.
Additional Tips and Considerations
Now that we've covered the essentials, here are a few more tips to ensure a budget-friendly Disney vacation:
Pack smartly: Bring essential items like sunscreen, ponchos, and comfortable shoes to avoid unnecessary expenses.
Embrace technology: Download the My Disney Experience app to access wait times, maps, and even mobile food ordering, which can save you time and help you make informed decisions.
Be flexible: Remember, unexpected changes may occur during your trip. Embrace them with an open mind, and don't be afraid to adjust your plans if needed.
Seek guidance: If you need assistance planning your budget-friendly Disney vacation, reach out to experienced Disney Vacation Planners or online communities for personalized advice and recommendations.
Congratulations! You're now armed with the knowledge and tips to plan a budget-friendly Disney World vacation. Remember, with a little strategic planning, you can experience the magic of Disney without straining your finances. So go ahead, start planning, and get ready for an adventure filled with magic, memories, and savings. And if you ever need personalized assistance or additional guidance, reach out to me, your experienced Disney Vacation Planner—I'm here to make your dreams come true!
Now, go forth and create your budget-friendly Disney World experience. Remember, the magic is waiting for you!
Looking To Book Your Dream Disney World Vacation?
I'd love to help you and your family book your vacation! My concierge-level travel planning services are free for all Disney World vacations. There are never any additional fees for using my services to book your dream Disney World vacation.