Get Ready to Welcome the Hatbox Ghost to the Haunted Mansion: A Spooky Surprise at Magic Kingdom!
Reading Time:
2
minutes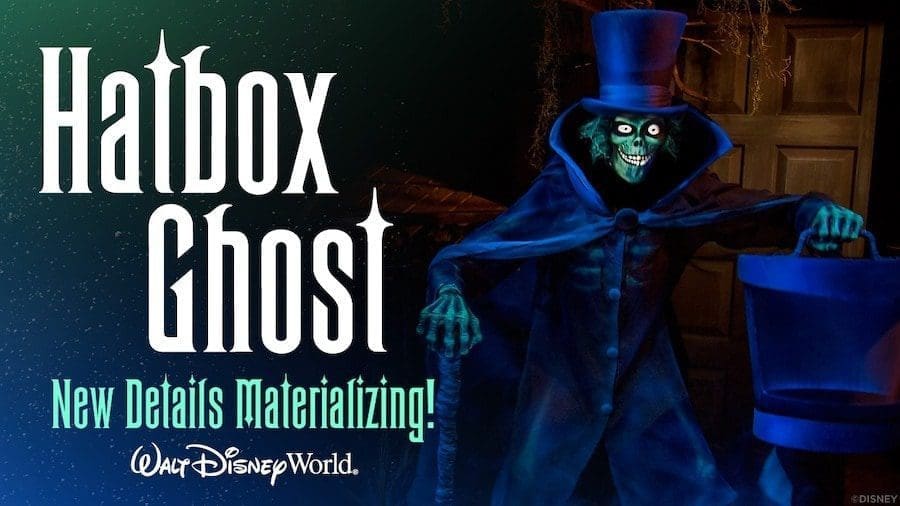 Get ready for a hauntingly delightful experience later this year at the Walt Disney World Resort! The magic is brewing as one of the most iconic specters in Disney history, the Hatbox Ghost, is all set to make a thrilling appearance in the Haunted Mansion of Liberty Square, right within the enchanting confines of Magic Kingdom Park. As work on this spectral surprise is about to begin, Disney fans around the world are eagerly waiting for the moment they can encounter this legendary apparition in person. So, prepare to be spooked and enchanted as we dive into the details of this exciting announcement!
The Return of the Hatbox Ghost
For those who might not be familiar with the legend, the Hatbox Ghost is a beloved character that was part of the Haunted Mansion attraction when it first opened in Disneyland back in 1969. However, due to technical challenges at the time, the ghostly figure mysteriously disappeared from the mansion just a few days after its debut. Ever since then, fans have been yearning to see this elusive character return to the mansion's halls.
Now, after decades of anticipation, Disney has heeded the call of its devoted fans and decided to bring back the Hatbox Ghost to the delight of visitors at Walt Disney World. The creative minds at Disney Imagineering have been hard at work, making sure that this spectral resident will provide an unforgettable experience for guests passing through the Endless Hallway.
An Eerie Welcome
As you embark on your Doom Buggies journey deeper into the mansion, keep a keen eye out for the Hatbox Ghost's eerie presence. He will greet you with his signature grin as you pass the Endless Hallaway and continue on your spine-tingling adventure through the mansion's chilling mysteries.
Work in Progress
While the excitement builds up, guests might notice temporary barriers in place as the Imagineers work tirelessly to ensure that the Hatbox Ghost's reappearance is nothing short of perfection. The attention to detail and dedication to preserving the essence of this classic character is a testament to Disney's commitment to creating magical experiences for visitors of all ages.
The return of the Hatbox Ghost to the Haunted Mansion at Walt Disney World is undoubtedly a cause for celebration among Disney fans worldwide. This iconic character's resurgence brings a touch of nostalgia and wonder to both new visitors and seasoned Disney enthusiasts alike. So, keep your eyes peeled and your heart open to the wonders that await you later this year at the Haunted Mansion in Magic Kingdom Park. Happy haunting!