NEW: Haunted Mansion Bar Experience Coming to Disney Treasure
Reading Time:
3
minutes
Hey there, spooky Disney Cruise fans! If you're looking for a hauntingly delightful experience, we've got some thrilling news for you. Just in time for the spookiest season, Disney Cruise Line is unveiling the world's first-ever Haunted Mansion Bar on their newest ship, the Disney Treasure. So, if you're a fan of ghostly encounters and chilling cocktails, keep reading!
Dive into the Haunted Mansion Saga
Imagine stepping into a bar that feels like a chapter straight out of the Haunted Mansion story. The Haunted Mansion Parlor promises just that! It's not just a bar; it's an immersive experience that brings the beloved Haunted Mansion lore to life. Picture a jovial captain's swinging wake after a fateful dinner with his fiancé. Intrigued yet?
A Nostalgic Nautical Setting
The Haunted Mansion Bar's design is a beautiful blend of the golden age of cruise liners and the iconic Haunted Mansion. You'll find yourself surrounded by the classic Haunted Mansion wallpaper and a distinctive purple armchair that screams nostalgia. And guess what? The portrait gallery will introduce you to some ghostly residents of the Disney Treasure. Spooky, right?
Exclusive Haunted Mansion Merchandise
For all the souvenir hunters out there, the Disney Treasure has an exclusive collection of Haunted Mansion-inspired goodies. From an eerie music box that once belonged to the captain's bride-to-be to a nostalgic clock reminiscent of the original Disney Parks attraction, there's something for everyone. And if you're lucky, a ghost might just decide to accompany you on your journey, thanks to the Haunted Mansion Parlor Mirror. Beware of the hitchhiking ghosts!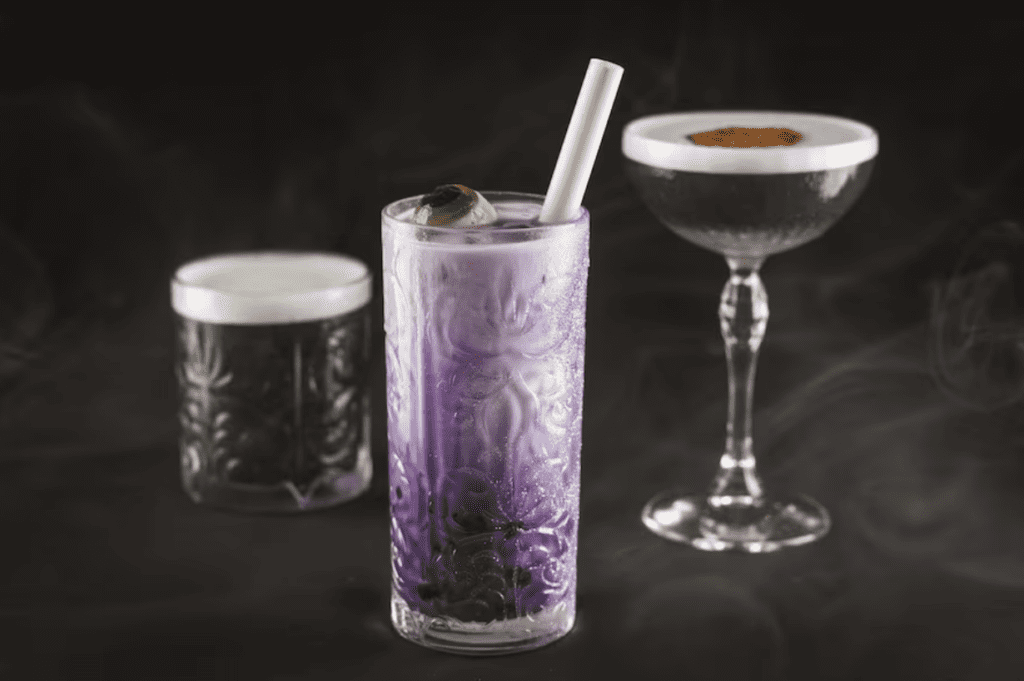 Ghostly Cocktails to Die For
Ready to quench your thirst with some spine-chilling drinks? The Haunted Mansion Bar has got you covered: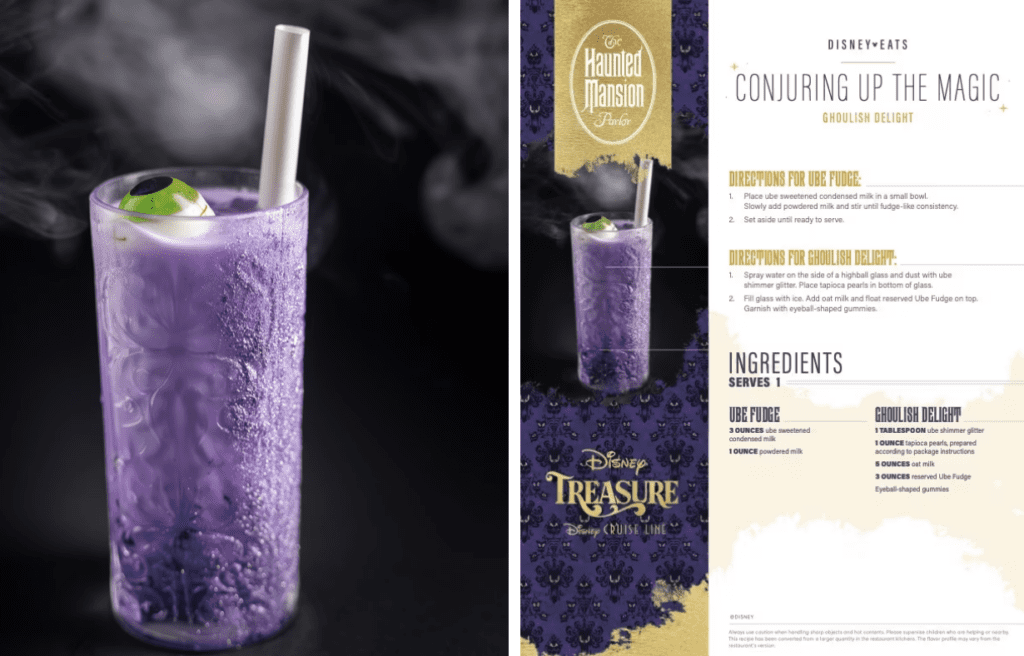 Sympathetic Libations: A non-alcoholic treat blending sour cherry and blood orange flavors, served in a special tiki mug.
Ghoulish Delight: A dream come true for the sweet-toothed! Dive into a blend of ube fudge, oat milk, and tapioca pearls, topped with a gummy eyeball.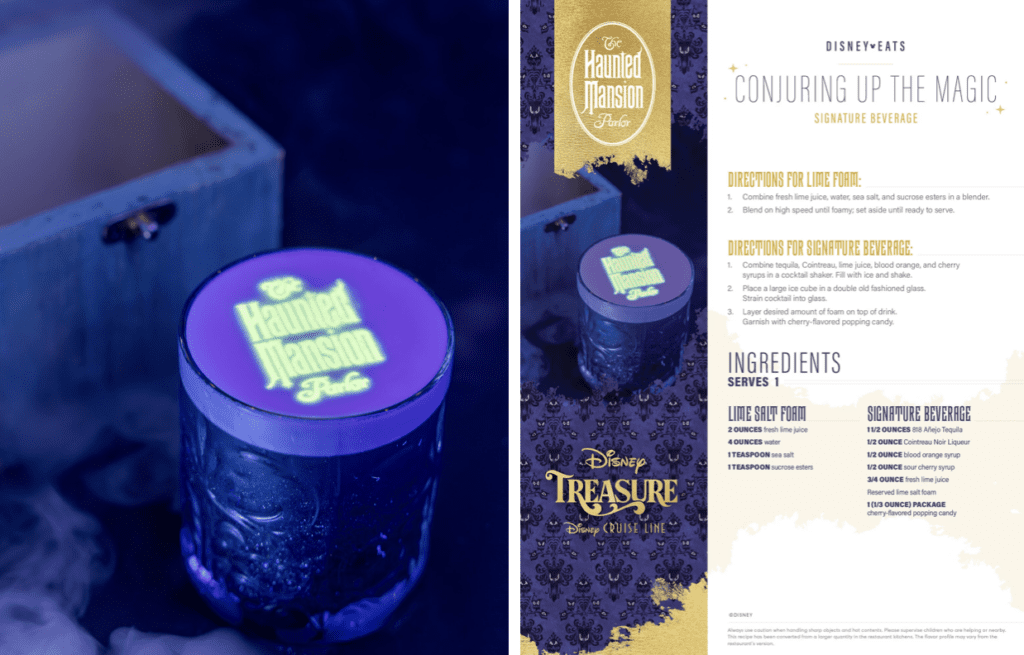 Signature Beverage: Experience a margarita like never before. This tequila-based drink comes with a swirl of flavored smoke and a secret message revealed only under a black light.
More Disney Magic Awaits
The Haunted Mansion Bar is just the tip of the iceberg. The Disney Treasure will also feature other Disney Parks-inspired venues like the Skipper Society, inspired by the Jungle Cruise, and the Periscope Pub, a nod to the 20,000 Leagues Under the Sea attraction.
So, what are you waiting for? Hurry back to the Haunted Mansion Bar on the Disney Treasure and embark on a ghostly adventure like no other!
Looking To Book Your Dream Disney Vacation?
Meet the Author: Nate Bishop
I'm a die-hard Disney fan with 38 years of visits under my belt, having stepped into Disney World 120+ times. Proud to be a Disney Annual Passholder, a Vacation Club member since '92, a Castaway Club Member, and a runDisney enthusiast. Oh, and I've graduated from the Disney College of Knowledge. Need Disney insights or planning tips? I'm your guy!