NEW Tiana's Palace Menu: A Culinary Adventure Awaits!
Reading Time:
4
minutes
Calling all Disney and food fans! Get ready to embark on a delectable journey through the flavors of New Orleans as Disneyland unveils a tantalizing sneak peek into Tiana's Palace menu, an exquisite restaurant nestled in the heart of New Orleans Square. Opening its doors on September 7th, this dining hotspot promises to transport your taste buds to the vibrant streets of the Big Easy.
A New Orleans Delight: Unveiling the Menu
Situated on the charming Orleans Street, Tiana's Palace is set to become a must-visit destination for both classic Disney charm and unforgettable cuisine. From gumbo to beignets, this quick-service eatery boasts a lineup of culinary creations that promise to take your palate on a delicious adventure.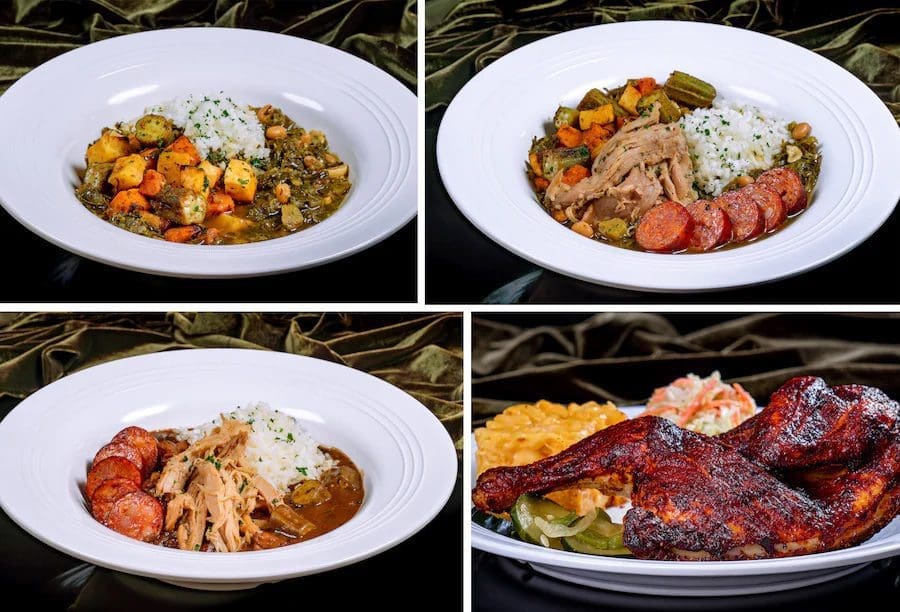 Gumbo Galore: From Traditional to Creative
If you're a gumbo aficionado, prepare to be delighted! Tiana's Palace offers an array of gumbo options to satisfy your cravings. The 7 Greens Gumbo, a plant-based masterpiece, boasts a symphony of flavors with white beans, okra, yams, sweet potatoes, and heirloom rice. For a heartier choice, the 7 Greens Gumbo with Chicken & Andouille Sausage takes this dish up a notch. And let's not forget the House Gumbo – a New Orleans classic that combines braised chicken, andouille sausage, and heirloom rice into a delectable delight that's simply irresistible.
Spice Up Your Plate: Cajun Spice Half Chicken
For those seeking a little kick, the Cajun Spice Half Chicken is the answer. Coated in a house-made chicory BBQ sauce, this succulent chicken is paired with baked macaroni and cheese & coleslaw, creating a symphony of flavors that transport you straight to the heart of New Orleans.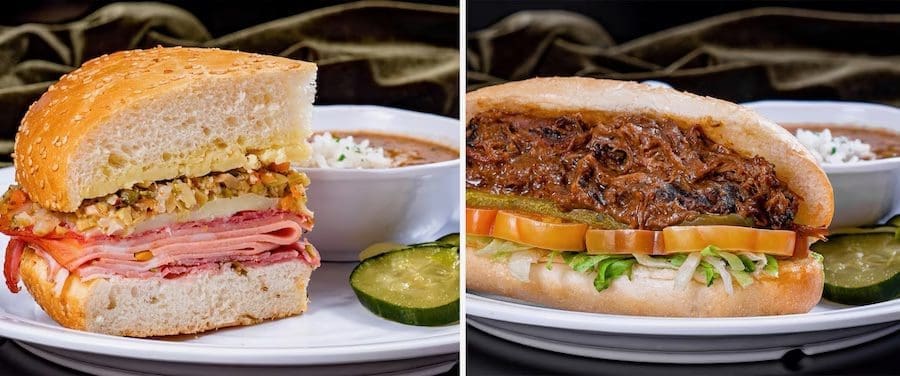 Handheld Heaven: Sandwiches That Wow
Tiana's Palace knows how to cater to sandwich enthusiasts. The Muffuletta Sandwich, featuring layers of mortadella, salami, rosemary ham, cheddar, provolone, and house-made olive relish, is a masterpiece of flavors piled high on toasted New Orleans sesame seed bread. Meanwhile, the Beef Po-boy Sandwich takes slow-cooked beef, coats it with savory gravy, and tops it with shredded lettuce, tomato, and mayo on toasted New Orleans French bread. Both sandwiches are complemented by red beans and rice and house-made pickles for a truly satisfying meal.
Bayou Bliss: Gulf Shrimp and Grits
If shrimp and grits make your heart sing, then the Gulf Shrimp and Grits will undoubtedly steal the show. Grilled to perfection and adorned with a Creole sauce, these succulent shrimp dance harmoniously with cheesy grits, offering a taste of the bayou with every bite.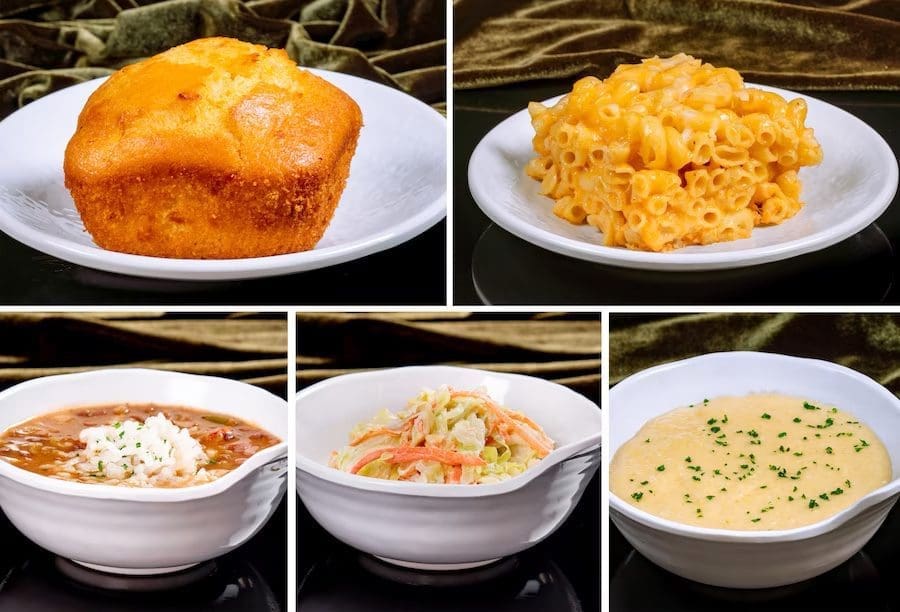 Sides That Shine: A Symphony of Flavors
Complement your main course with a range of classic sides that elevate your dining experience. From Buttermilk Cornbread to Baked Macaroni and Cheese, Red Beans & Heirloom Rice to Cheesy Grits, and a selection of plant-based options, Tiana's Palace covers all the bases.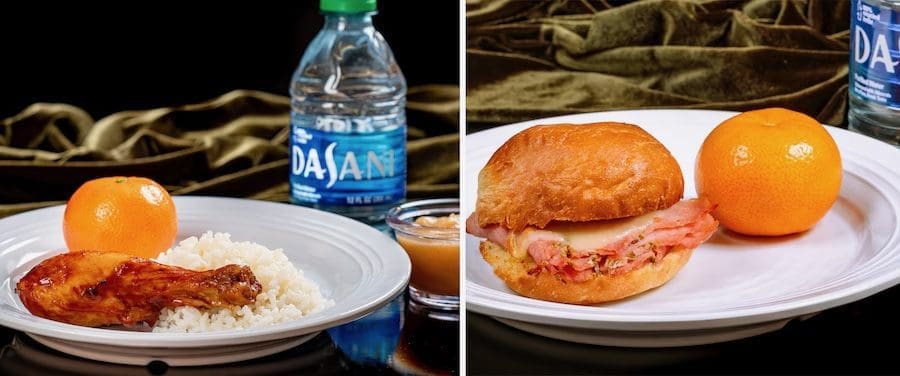 Little Ones' Delight: Kid-Friendly Offerings
For young diners, Tiana's Palace presents the Roasted Chicken Drumstick, the Toasted Ham & Cheese Sandwich, and the classic Baked Macaroni and Cheese. Accompanied by healthy sides and beverage options, these dishes are sure to please even the most discerning young palates.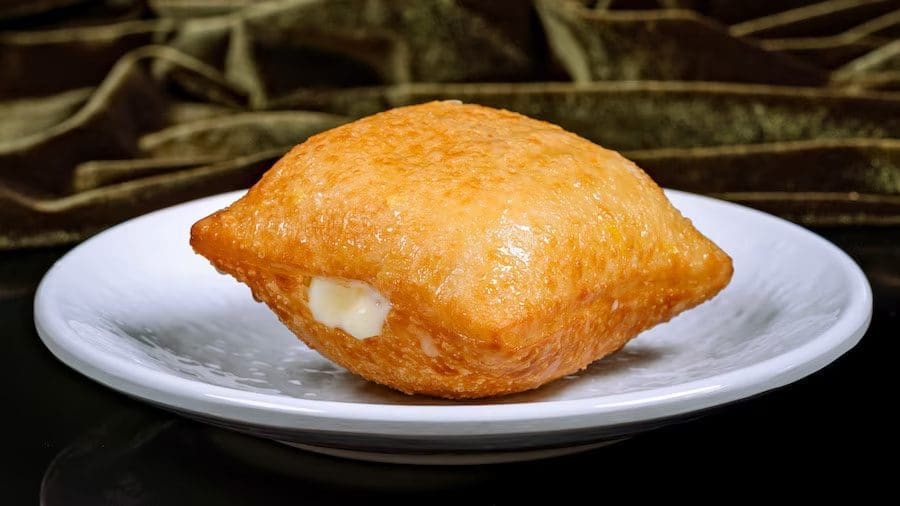 Sweet Endings: Beignets and Beyond
The grand finale of your culinary adventure at Tiana's Palace involves a sweet journey through beignet heaven. Inspired by "The Princess and the Frog," the House-filled Beignet takes this classic treat to new heights with a luscious lemon ice box pie filling topped with a tantalizing lemon glaze.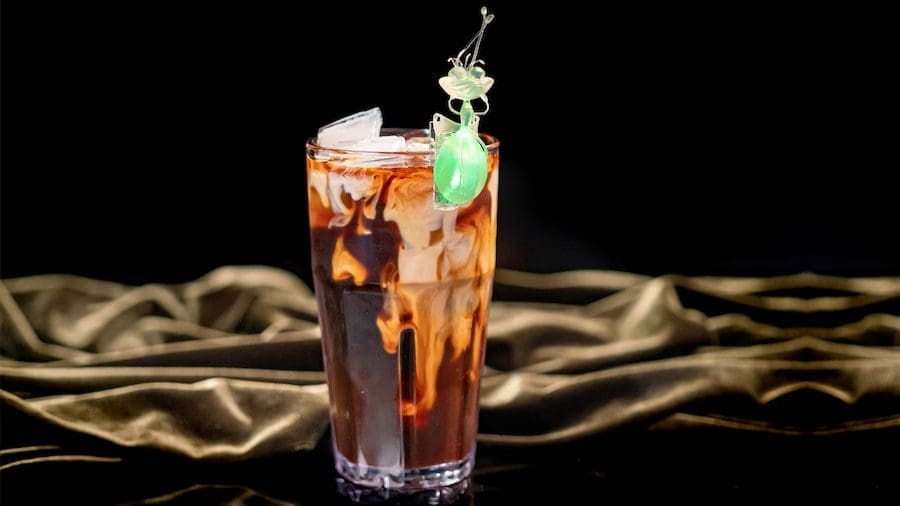 A Sip of Magic: Specialty Beverages
Quench your thirst with Joffrey's Coffee Chicory Cold Brew, crowned with sweet cream—a dream come true for coffee aficionados. And don't miss out on the Ray Firefly Glow Cube, a whimsical addition that lights up your drink, evoking the magic of Evangeline illuminating the night sky.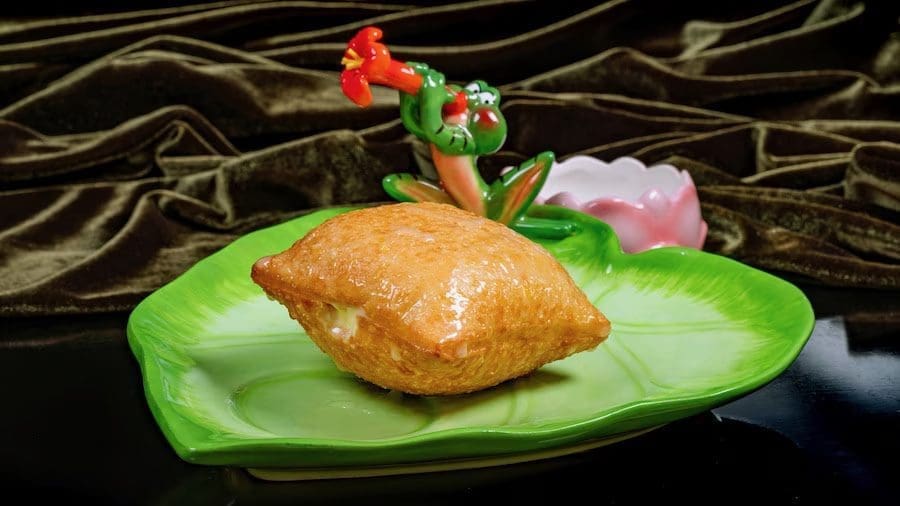 Take the Magic Home: Souvenirs to Cherish
Capture the essence of Tiana's Palace with the charming Lily Pad and Lotus Cup Ceramic Set. This delightful keepsake comes complete with a House-filled Beignet, allowing you to savor the memories long after your dining experience.
Get ready to immerse yourself in the flavors, traditions, and magic of New Orleans with every bite at Tiana's Palace. From classic favorites to innovative twists, this restaurant promises a culinary voyage that will have you planning your next visit to Disneyland Resort sooner than you think. Mark your calendars for September 7th and prepare to indulge in an unforgettable dining adventure fit for royalty!