From Cinderella's Castle to Royal Banquets: The Ultimate Guide to Disney World Princess Dining Experiences
Reading Time:
4
minutes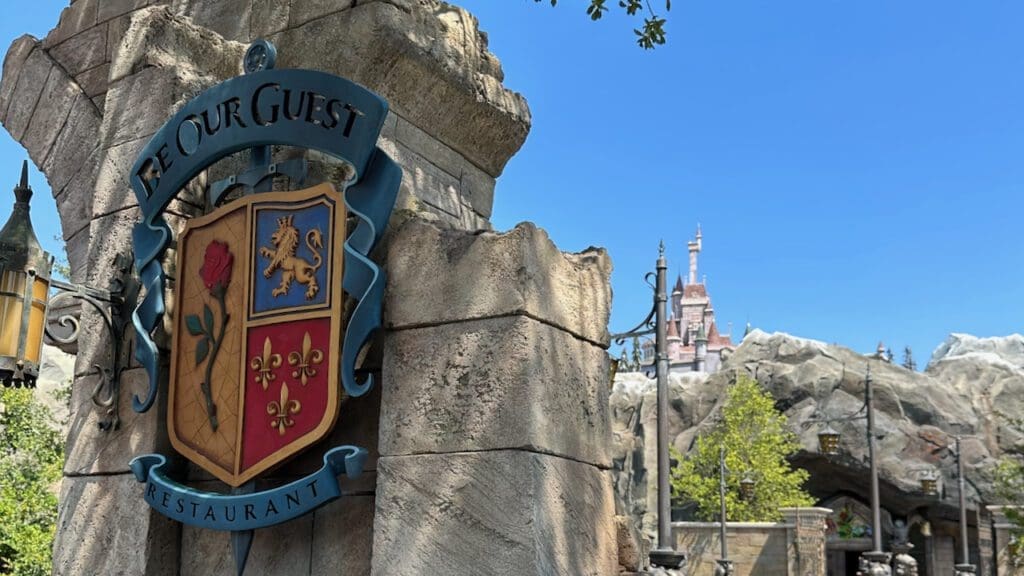 Hey there, fellow Disney vacationers! Are you ready to immerse yourself in the magical world of Disney? Prepare to be enchanted as we dive into the unforgettable Disney World Princess Dining Experiences. Get ready to indulge like royalty in this captivating culinary journey!
Understanding Disney World Princess Dining Experiences
Before we delve into the enchanting details, let's familiarize ourselves with the captivating Disney World Princess Dining Experiences. From royal feasts to princess meet-and-greets, these dining experiences are the epitome of Disney magic. Discover the dining options that will make you feel like a true princess during your Disney World vacation.
Must-Try Disney World Princess Dining Experiences
Now, let's explore the must-try Disney World Princess Dining Experiences that will transport you into a world of fairy tales and dreams come true.
Cinderella's Royal Table: A Regal Dining Experience
Step into the iconic Cinderella Castle and be whisked away to Cinderella's Royal Table. This majestic dining experience is fit for a princess. Ascend the spiral staircase to the grand banquet hall, where you'll be greeted by Cinderella herself. Throughout your meal, other Disney princesses will grace you with their presence, allowing for magical interactions and memorable photo opportunities. Indulge in delectable cuisine while enjoying the enchanting ambiance of the castle. Signature dishes such as the tender Beef Tenderloin and the decadent Cinderella's Royal Cheesecake will leave your taste buds dancing with delight.
Be Our Guest Restaurant: Enchanting Beauty and the Beast-Themed Dining
Be Our Guest Restaurant is a true gem for Beauty and the Beast fans. Located in the heart of Magic Kingdom, this enchanting restaurant allows you to step into the Beast's magical castle. Be awed by the grandeur of the Ballroom, enchanted by the mysterious West Wing, or charmed by the elegant Rose Gallery. During dinner, the Beast himself makes a regal appearance, adding an extra touch of Disney magic to your dining experience. The menu features French-inspired dishes, such as the succulent Grilled Strip Steak and the delicate Grey Stuff dessert, which is truly delicious. Be sure to make a reservation, as this popular dining experience tends to book up quickly.
Akershus Royal Banquet Hall: Norwegian-Inspired Princess Dining
Experience a Norwegian-inspired princess dining experience at the Akershus Royal Banquet Hall. Located in the Norway pavilion of EPCOT's World Showcase, this charming medieval castle transports you to a fairytale realm. As you enter, you'll be welcomed by a Disney princess who will accompany you to your table. Throughout your meal, various princesses including Anna and Elsa will visit your table, providing opportunities for autographs, photos, and heartwarming interactions. The menu showcases a delightful selection of Norwegian-inspired dishes, including the flavorful Tradisjonell Kjøttkake (Norwegian Meatballs) and the mouthwatering Fårikål (Lamb Stew). The royal atmosphere combined with the princess meet-and-greets make for an unforgettable dining experience.
Other Princess Dining Experiences at Disney World
While the spotlight shines on Cinderella's Royal Table, Be Our Guest Restaurant, and Akershus Royal Banquet Hall, there are other princess dining experiences that deserve a special mention.
Storybook Dining at Artist Point with Snow White, located at Disney's Wilderness Lodge, invites you to dine in an enchanted forest. Meet Snow White and some of the woodland creatures from her story while indulging in a delicious feast. The Smoky Honey-glazed Pork Shank and the Heigh-Ho Desserts are sure to delight your taste buds. And, key your eyes peeled for the Evil Queen, you never know when she may show up!
The Bon Voyage Adventure Breakfast at Trattoria al Forno, situated on Disney's BoardWalk, offers a whimsical dining experience with Rapunzel, Flynn Rider, Ariel, and Prince Eric. Feast on delectable dishes like the Tangled Eggs and the Royal Breakfast, all while enjoying the lively atmosphere of the Italian trattoria. It's the perfect way to kick off a Disney Princess day!
At 1900 Park Fare in Disney's Grand Floridian Resort & Spa, the Supercalifragilistic Breakfast brings you face-to-face with Mary Poppins, Alice in Wonderland, and other classic Disney characters. Including Cinderella's evil step-sisters! Indulge in a sumptuous breakfast buffet that includes favorites like Mickey-shaped waffles and made-to-order omelets.
Bibbidi Bobbidi Boutique: Transform into a Princess
To make your Disney World Princess Dining Experience even more magical, consider booking an appointment at the Bibbidi Bobbidi Boutique for your little one. This enchanting salon offers little ones the opportunity for them to transform into their favorite princesses or knights. With the help of Fairy Godmothers-in-Training, children receive a royal makeover complete with hairstyling, makeup, and a princess or knight costume.
By booking a Bibbidi Bobbidi Boutique experience on the same day as your Princess Dining Experience, you'll create a truly extraordinary day of princess themed fun. Imagine your little one dining as a princess, fully immersed in the magic of Disney. It's a perfect combination that will make your Disney vacation even more unforgettable.
Insider Tips for Disney World Princess Dining Experiences
Unlock the secrets to enhancing your Disney World Princess Dining Experiences with these insider tips. Discover how to secure Advanced Dining Reservations (ADR), make the most of dining plans, accommodate dietary needs, and time your dining experiences strategically.
Congratulations! You're now armed with the knowledge to experience the most magical Disney World Princess Dining Experiences. Whether you choose to dine with characters, princesses, or both, these extraordinary dining experiences will create memories that last a lifetime.
Now, go forth and experience the enchantment of Disney World Princess Dining Experiences. Your fairytale awaits!
Looking To Book Your Dream Disney World Vacation?
I'd love to help you and your family book your vacation! My concierge-level travel planning services are free for all Disney World vacations. There are never any additional fees for using my services to book your dream Disney World vacation.