My Insider Tips: Secret Frugal Disney Vacation Planning Strategies!
Reading Time:
3
minutes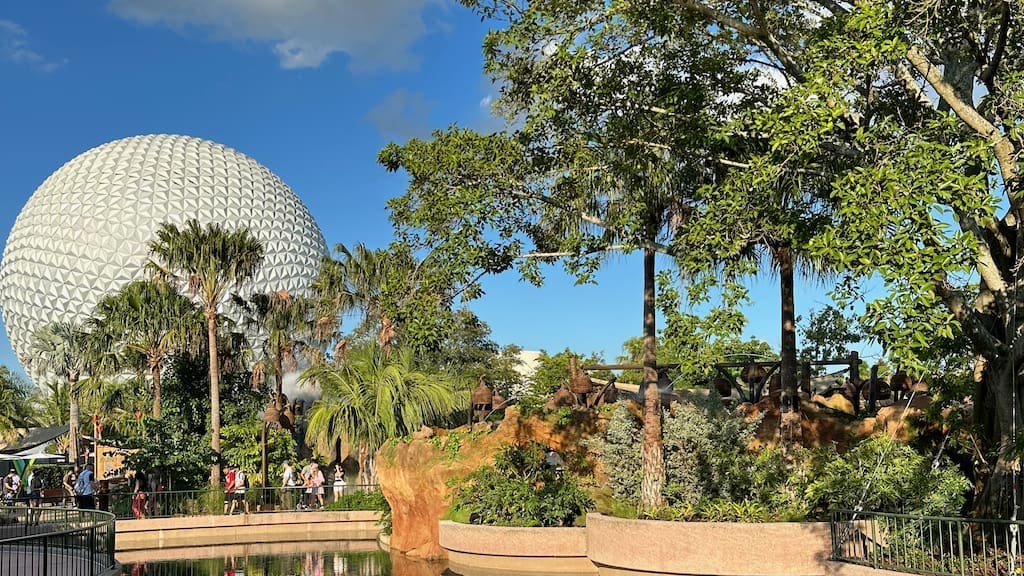 Hey there, fellow Disney fans! Welcome to the magical world of Walt Disney World, where dreams really do come true. As an experienced Disney Vacation Planner, I'm here to guide you on your quest for budget-friendly Disney vacation planning strategies. Let's dive into some savvy tips to make the most of your Disney adventure without emptying your wallet.
Frugal Disney Vacation Planning Strategies
Now, let's explore some frugal Disney vacation planning strategies that will help you save money while having a magical experience.
1. Set a Realistic Budget
Before you start packing your bags, take a moment to determine your budget. Factor in expenses like accommodation, tickets, food, souvenirs, and transportation. Having a clear budget in mind will be your guiding light throughout the planning process.
2. Travel During Off-Peak Seasons
Timing is crucial when planning a frugal Disney vacation. Consider visiting Disney World during off-peak seasons, such as late January to early February, September, or weekdays in the fall. This not only avoids crowds but also leads to better deals on accommodations and tickets. To find the times of year with the lowest crowds (i.e. off-peak season) check out my crowd calendar.
3. Compare Accommodation Options
Choosing where to stay can significantly impact your budget. Explore various lodging options, including Disney Resort Hotels, off-site hotels, and vacation rentals. Weigh the pros and cons to make an informed decision. One of the biggest things to consider when not staying at a Disney World resort will be traveling to and from the parks. Depending on where you stay, this could involve a rental car, gas, parking fees, and additional time to get to and from the parks.
4. Utilize Disney Dining Plans
Disney dining can be pricey, but there are budget-friendly options. Consider using Disney Dining Plans, with a focus on quick-service plans to save money. Make dining reservations in advance to secure your choices and avoid impulse spending. Additionally, when you add the Disney Dining Plan you know exactly how much you'll be spending on food before you go. One thing to keep in mind is the Disney Dining Plan does not include tips when dining at sit-down restaurants.
5. Pack Snacks and Water Bottles
To cut down on food expenses in the parks, bring your own snacks and refillable water bottles. Disney allows outside food, so take advantage of this cost-effective option. You'll be able to refill your water bottles at a variety of water fountains around the parks. When you're dining at a quick-service restaurant you can ask for. a cup of water at no cost, as well.
6. Purchase Disney Merchandise Wisely
Set a souvenir budget before entering the parks. Look for affordable keepsakes like pins, keychains, and T-shirts to avoid overspending on impulse buys. If you have a little one, something to consider is buying a few Disney-branded items from your local department store at a more reasonable cost, then maybe purchasing one or two select items from the parks.
7. Plan Your Park Days Strategically
Maximize your time in the parks by creating a daily itinerary. When you work with a Disney Vacation Planner, like myself, we'll help build out the perfect itinerary at no additional cost. Many times with a good strategy you'll enjoy many of your top attractions without needing Genie+. Additionally, if you're staying at a Disney Resort, don't miss Early Entry for shorter lines.
8. Use Disney Transportation
Save on parking fees and gas costs by utilizing Disney's complimentary transportation options, including buses, monorails, Skyliner, and boats. Consider Mears Connect for cost-effective airport transfers if staying at a Disney Resort. The prices for Lyft can vary greatly depending on the time of day. Whereas, Mears Connect is a flat cost that you can budget for ahead of time.
9. Research Ticket Options
Don't rush into buying park tickets. Explore various options, such as single-day tickets, multi-day tickets, and park hopper passes, to find the best deals and discounts.
10. Be Mindful of Added Costs
Keep an eye out for hidden expenses like parking fees, resort fees, and gratuities. Include these costs in your budget to avoid any surprises. For example, when you stay at Disney's Swan, Dolphin, and Swan Reserve there is an additional resort fee not usually listed out at the time of booking.
Conclusion
Planning a frugal Disney vacation is entirely possible without sacrificing the magic. With these smart strategies, you can create unforgettable Disney memories while keeping your budget in check. Remember, it's not about how much you spend; it's about the magical moments you'll cherish forever. Safe travels, and enjoy the pixie dust!
Looking To Book Your Dream Disney Vacation?