Navigating the Digital Seas: New Disney Cruise Line Internet Packages and Pricing
Reading Time:
3
minutes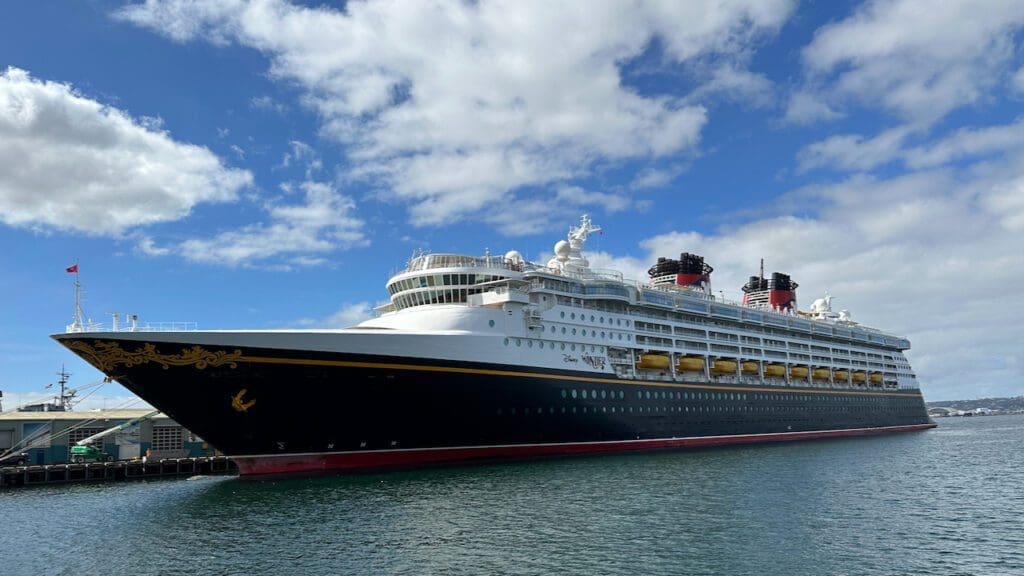 Ahoy, Disney cruisers! Set sail with the latest news from Disney Cruise Line. Get ready to stay connected like never before as Disney Cruise Line announces exciting new updates to its onboard internet packages and pricing. Whether you're capturing the breathtaking sunset over the open ocean or sharing your magical moments with loved ones back home, staying connected has never been easier or more affordable. Here's the scoop on what's changing with the Disney Cruise Line Internet Packages:
Stay Connected Package: Smooth Sailing Through the Digital Waves
Introducing the "Stay Connected Package," your passport to the online world during your unforgettable voyage. For those seeking uninterrupted connectivity throughout their entire cruise, this package is a dream come true. Choose between two options that best fit your cruising style:
Full Voyage Option: For just $16 per day, you can ensure seamless connectivity for the entire duration of your cruise. Stay in touch, share your journey, and dive into the digital realm without worry.
24-Hour Flexibility: Flexibility meets convenience with the 24-hour option, available at $18 per day. Perfect for those who prefer to stay connected on their own schedule, this package offers a day's worth of internet access whenever you need it.
Basic Surf Package: Riding the Digital Swells
For those who want to dip their toes into the digital waters, the "Basic Surf Package" is designed to offer a balanced mix of online access and value. Here's what you need to know:
Full Voyage Adventure: Embark on a digital voyage for $24 per day, granting you the freedom to explore the online realm at your leisure.
24-Hour Discovery: With the 24-hour option, priced at $28 per day, you can enjoy a day of internet connectivity whenever you desire, making it a great choice for occasional digital escapades.
Premium Surf Package: Surging with Speed and Splendor
Experience the peak of internet connectivity with the "Premium Surf Package." This package is tailor-made for those who demand the best when it comes to online experiences. Dive into high-speed internet with the following options:
Full Voyage Excellence: Elevate your digital journey for $34 per day and enjoy premium connectivity throughout your entire cruise.
24-Hour Luxury: For those seeking a day of supreme online luxury, the 24-hour option is available at $42 per day, providing unrivaled internet access for your chosen day.
Setting Sail with New Pricing: Voyage into the Future
Mark your calendars, as these exciting changes in pricing and packages are making waves on the following dates for each ship:
Disney Magic: July 31, 2023
Disney Wish: July 31, 2023
Disney Dream: August 1, 2023
Disney Fantasy: August 5, 2023
It's worth noting that, while the time-based internet packages won't be immediately available on the Disney Wonder, this ship is set to transition to these exciting options in the near future, bringing the magic of enhanced connectivity to all passengers.
Discounts and Flexibility: Navigating Your Digital Journey
As a reminder, Disney Cruise Line offers an array of discounts and flexible options to cater to your individual needs:
Voyage pricing offers a 20% discount compared to the 24-hour pricing, giving you more value for your digital adventure.
Adding additional devices to your internet package also grants you a 20% discount, ensuring that everyone in your party can stay connected seamlessly.
If you choose to purchase a voyage plan mid-voyage, rest assured that you'll only be charged for the remaining days. Keep in mind that "Days remaining" reset at midnight, so making a purchase at 11:55 pm will count as a full day.
In conclusion, Disney Cruise Line is setting sail into a new era of enhanced digital connectivity, offering a range of internet packages to suit every traveler's needs. Whether you're staying connected throughout your entire voyage or indulging in occasional online adventures, these new packages ensure that the digital seas are ready to be explored. So, pack your bags, grab your devices, and get ready to embark on a magical journey both on and off the ship. Adventure and connectivity await – see you on board!