Exciting News: Zootopia Show Coming to Disney's Animal Kingdom!
Reading Time:
2
minutes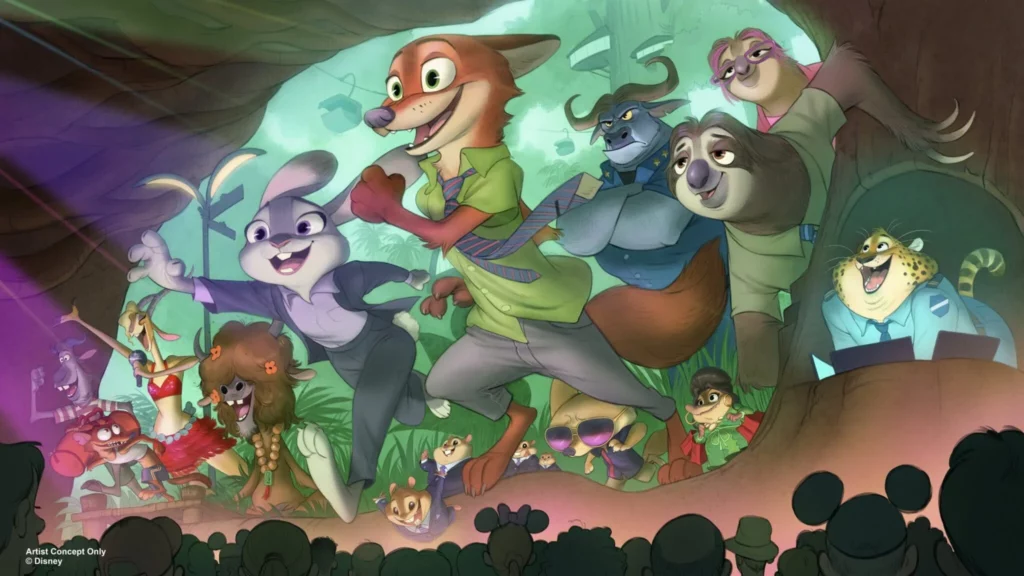 Hey there, fellow Disney fans! Hold onto your Mickey ears because I've got some thrilling news for you. Imagineers are cooking up something spectacular at Disney's Animal Kingdom, and it's all about everyone's favorite anthropomorphic animal city, Zootopia!
That's right, folks! A brand-new show inspired by the beloved animated movie, "Zootopia," is in the works for the Tree of Life theater. It's like a dream come true for fans of Judy Hopps and Nick Wilde! While the show is still in its creative cocoon, I'm already buzzing with anticipation about what this magical experience will bring.
As I speak, Imagineers are hard at work, putting the finishing touches on the concept that will transport us back to the bustling streets of Zootopia. They've always had a knack for creating immersive and unforgettable experiences, and we have no doubt this show will be no exception.
Now, I know what you're thinking: "What about the details?" Well, dear Disney fans, you're not alone in your curiosity. The Imagineers are keeping some secrets close to their vests for now, but they've promised us that more juicy tidbits about the show are on the horizon. We're on the edge of our seats!
But here's a tidbit that's sure to tickle your imagination: a Clawhauser Audio-Animatronic is set to be a part of this attraction. For those who can't get enough of that lovable, doughnut-munching cheetah, this is like the cherry on top of a sundae. Imagine interacting with him in the flesh (well, sort of)!
So, fellow Disney aficionados, keep your eyes peeled, your ears perked, and your tails wagging (if you have one). We're in for a wild ride as we eagerly await more details about the Zootopia show at Disney's Animal Kingdom Park. Until then, let your imagination run wild, just like Judy and Nick do in the vibrant city of Zootopia! Stay tuned for updates, and remember: "Try everything!"
Looking To Book Your Dream Disney Vacation?